This account is mainly about domestic cats but I needed you to see this happy Cypriot lion. 5th or 4th century BCE. https://t.co/QUzf6qpdpJpic.twitter.com/0IpM4QLgdf

— Cats of Yore (@CatsOfYore) December 29, 2022
The Twitter account Cats of Yore normally gives us vintage photographs of cats, but also some delightful surprises. Just look at the smile on this lion sculpture! The funerary stele might be 2400 years old, but he looks strangely familiar, doesn't he? It's like we have seen this lion before somewhere. Hmm, big smile, tongue hanging out, human-like teeth, eyes strangely flat on the face…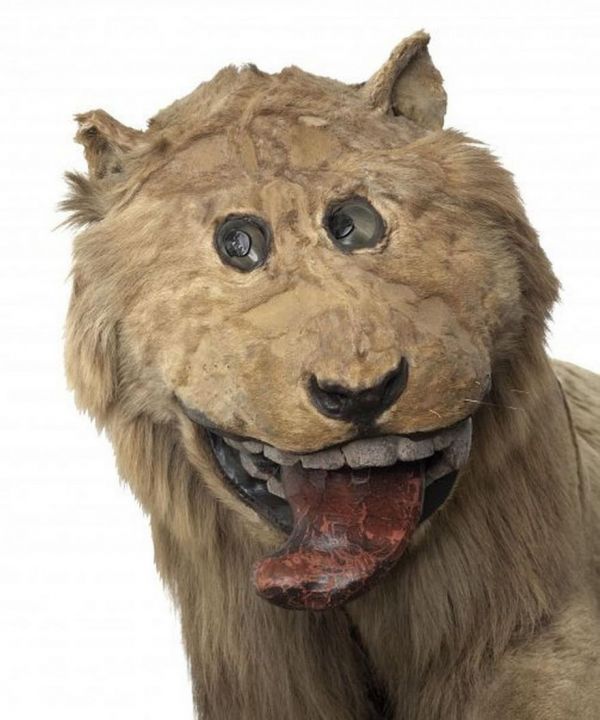 (Image source: Lejonet på Gripsholms Slott)
Yes, we've seen this lion before. It is on display at Gripsholm Castle in Sweden. The lion was a gift to King Frederick I in 1731. When it died, the pelt was taken to a taxidermist who had never seen a lion, and he did his best by pure guesswork. Ulrika Good told the story of the lion back in 2011 and the lion, already viral in Sweden, went global. The lion was Photoshopped into so many memes that a Facebook page sprung up to archive them, and it's still active!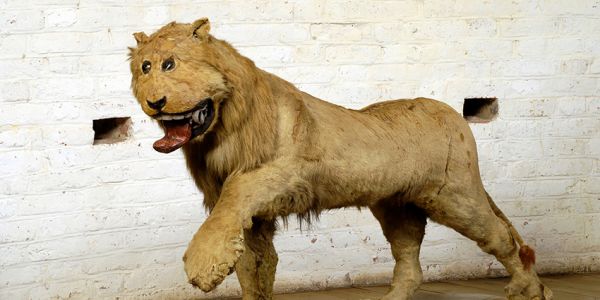 (Image source: Wikimedia Commons)
And now we find out that some sculptor in the fourth century BC had the exact same vision of a lion when he was commissioned to chisel one out of limestone. He had probably never seen a real lion, either.
Source: neatorama