Nestled in the side of Camelback Mountain, this Phoenix, Arizona home was recently transformed from a dated Spanish Colonial Revival style to a modern, jaw-dropping mountain house by The Ranch Mine. The Red Rocks residence now works with the irregular landscape and features a layout that embraces an indoor/outdoor way of living with a focus on uninterrupted views.
The first part of the plan was to remove all the superfluous elements and start with a two-story box. The interior was changed so that the open living spaces would open out to the deck, hot tub, pool, and valley views.
Limestone covers much of the exterior instead of the typical red sedimentary sandstone finish.
Thanks to the renovation, over 2,000-square-feet of covered patios were created adding to the usable living space, while helping to shade the interior from the hot desert sun.
Upstairs, a new master bedroom was added, cantilevering out instead of expanding the original footprint or reducing the outdoor space.
A second story covered deck benefits from a custom, bi-folding steel screen from Bang Bang Designs by blocking some of the sun but letting the breeze filter through.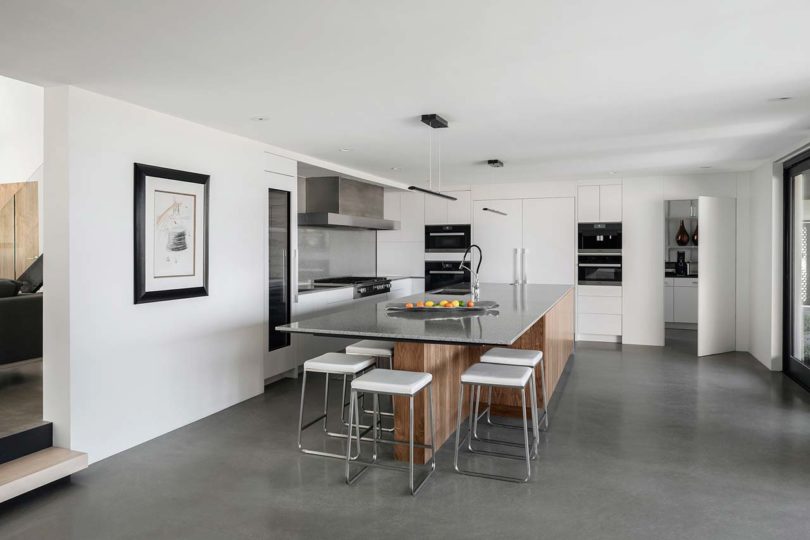 Exposed concrete covers the floors to help keep maintenance to a minimum. Walnut and white are the palette of choice as not to outshine the red rocks outside.
Windows and bi-folding glass doors in the double-height living room frame views of the rocks.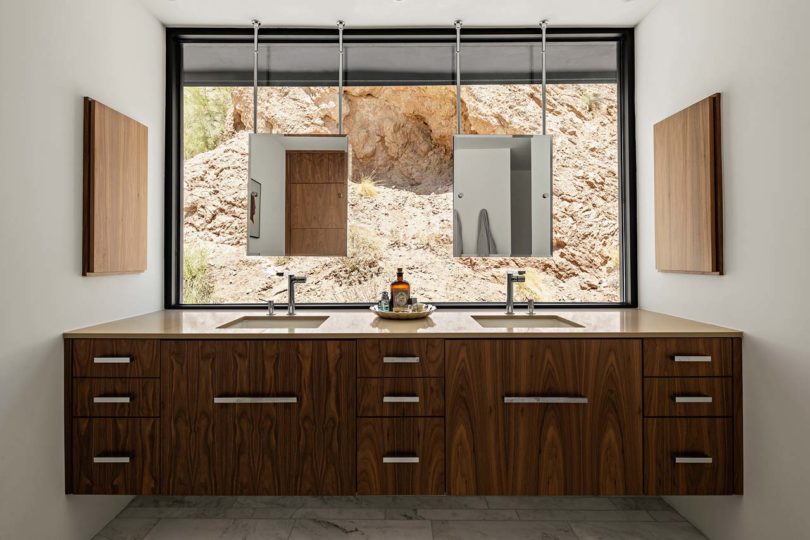 Photography by Roehner + Ryan.

Source: design-milk