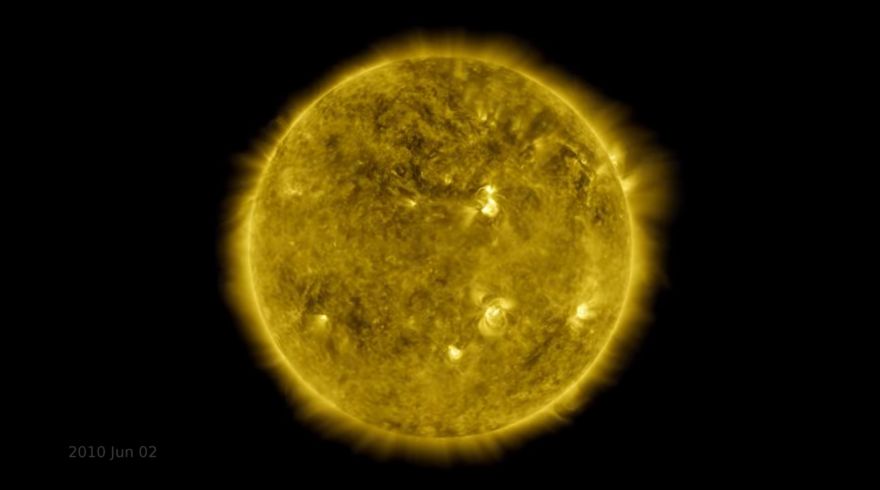 Using the photos taken by their Solar Dynamics Observatory (SDO), the National Aeronautics and Space Administration (NASA), in celebration of the first decade of service of the aforementioned observatory, has compiled countless photos and made them into this beautiful timelapse video, showing what our Sun was up to in the past decade, from June 2, 2010 to June 1 of this year.
Compressed into 61 minutes, the story of the past decade of solar activity follows a familiar pattern, as the Sun can be observed undergoing its typical 11-year cycle. As can be seen in the video, commotion on the Sun's surface reaches its peak around 2014, when the star becomes a maelstrom of rippling sunspots and bursting solar flares. This point in the cycle is called the solar maximum, and occurs when the sun's magnetic poles switch places.
According to NASA, each second of this video is equivalent to one day. You can watch the video over here.
Amazing!
(Image Credit: NASA Goddard/ YouTube)
Source: neatorama