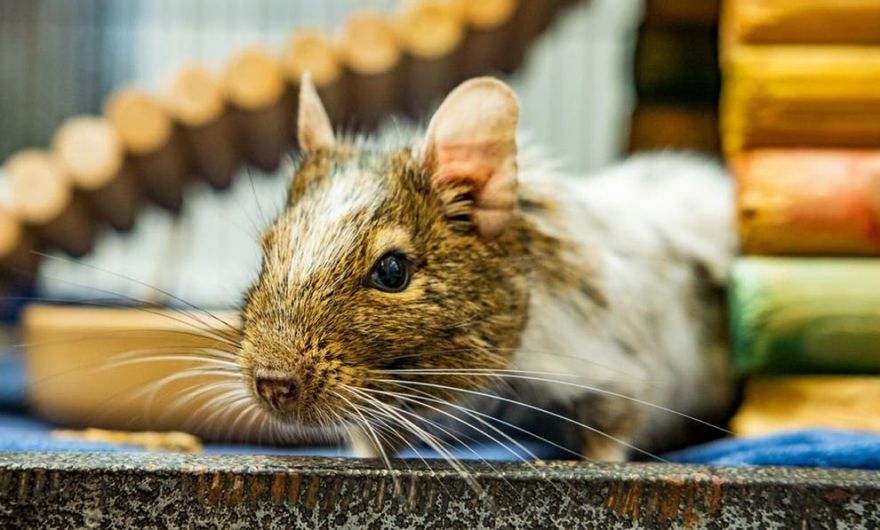 Even rodents need love. A degu called Greg is still searching for a companion. This small rodent entered the Blue Cross rehoming center in Burford, Oxfordshire, last November together with its fellow Charlie. But because of significant dental issues, the veterinarian had to put Charlie to sleep. Since then, Greg has been alone.
"We're now hoping to find him a female friend, but he so far hasn't had any interest. We hope that he finds love before Valentine's Day.
"Degus really don't cope well on their own, so we really want to find Greg a new best friend as soon as possible."
Well, I hope he will find a great companion pretty soon.
(Image Credit: PA/ Independent)
Source: neatorama