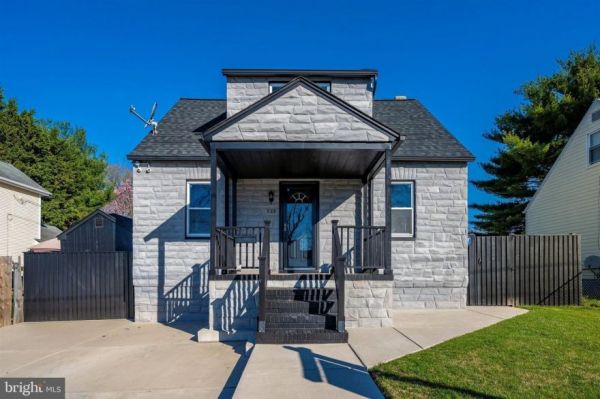 This lovely little house for sale in Baltimore is quite unique once you look past the front. It comes with some nice perks, like a detached garage, party bar, and a backyard fire pit.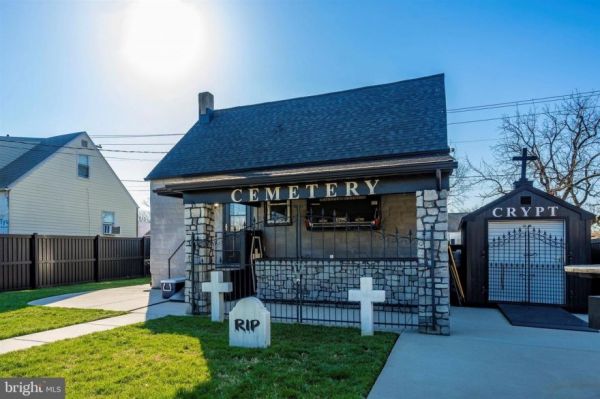 The house is lighting up the internet as a statement on home decor. Every room is monochromatic, black furnishings against clean, white walls.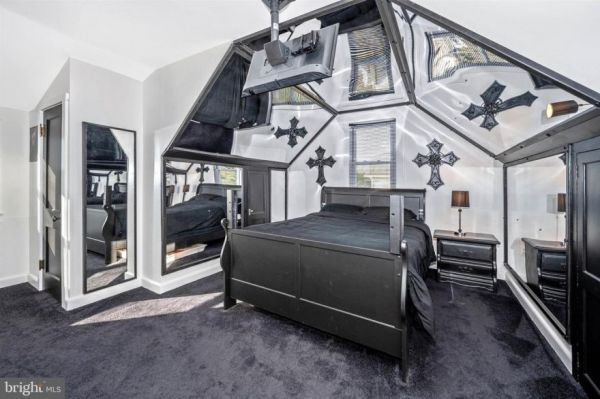 The current owner is easily pegged as a single male Goth football fan with a clear devotion to an aesthetic that is hard to define, although the term "American Goth" comes to mind. An interview with the real estate agent dubs it "sexy funeral goth."
Slate: When you have a house with decor as unusual as this, do you try to get the sellers to neutralize it a little? Or do you just embrace it?

Matt Godbey: Well, you should have seen it before. He somewhat neutralized it. I told him: I've been doing this for 33 years, and I know what sells. Some of the things in there, I told him, will frighten people. There were about 25 mannequins in the basement and some upstairs.
Take a tour through 82 pictures at the real estate listing. -via Metafilter
Source: neatorama