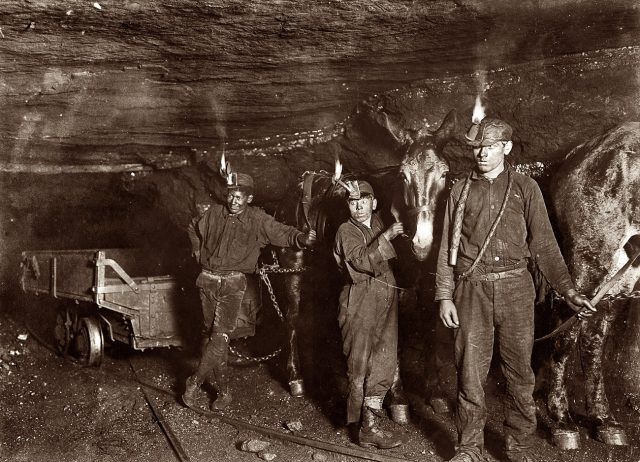 WARNING: This story is a genuine tear-jerker.
On May 19th, 1902, 26 miners working at the Fraterville Coal Mine in Tennessee were trapped underground by a methane explosion, a real occupational hazard for coal miners even today. Most were killed outright, but 26 of them managed to find shelter. Their situation was hopeless, as they would run out of air and suffocate long before a rescue could be effected. Some of those 26 spent their final hours writing letters to loved ones. Jacob Vowell opened his notebook and wrote to Sarah Ellen, his wife and mother to their 6 children. One child, 14-year-old Elbert, was by his side working in the mine with him. Flashbak has the heart-rending story.
Transcript:
Ellen, darling, goodbye for us both. Elbert said the Lord has saved him. We are all praying for air to support us, but it is getting so bad without any air.
Ellen I want you to live right and come to heaven. Raise the children the best you can. Oh how I wish to be with you, goodbye. Bury me and Elbert in the same grave by little Eddie. Goodbye Ellen, goodbye Lily, goodbye Jemmie, goodbye Horace. We are together. Is 25 minutes after two. There is a few of us alive yet.
Jake and Elbert
Oh God for one more breath. Ellen remember me as long as you live Goodbye darling.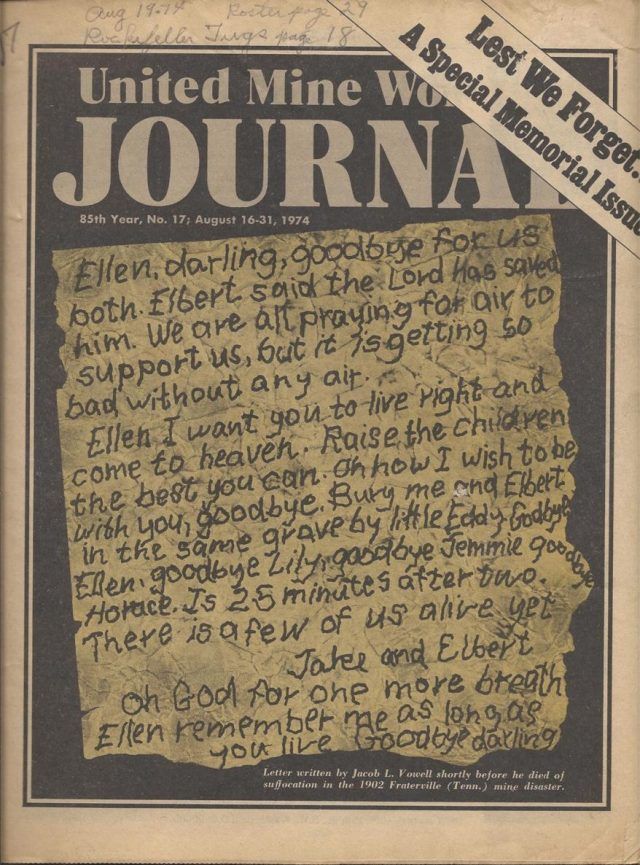 Source: neatorama