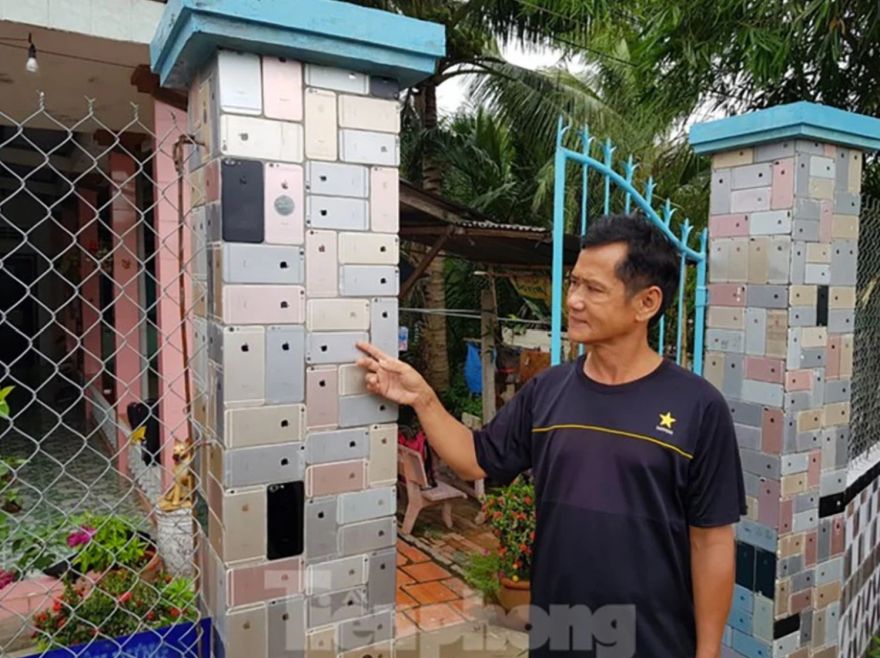 Made up of over 2,000 old iPhones (mostly iPhone 6, 7, and 7 plus models) in various colors, and costing over $10,000, this 20 meter-long fence might just be the most expensive fence in the world. This fence was made by a man named Nguyễn Minh Hiền, when he was egged on by his nephew.
Of course, these iPhones are no longer in working condition. If they were, then the project would have cost around $1.3 million.
Regardless of the cost, it's a rather ridiculous monument to technology and excess.
What are your thoughts about this one?
(Image Credit: Tienphong/ Technabob)
Source: neatorama