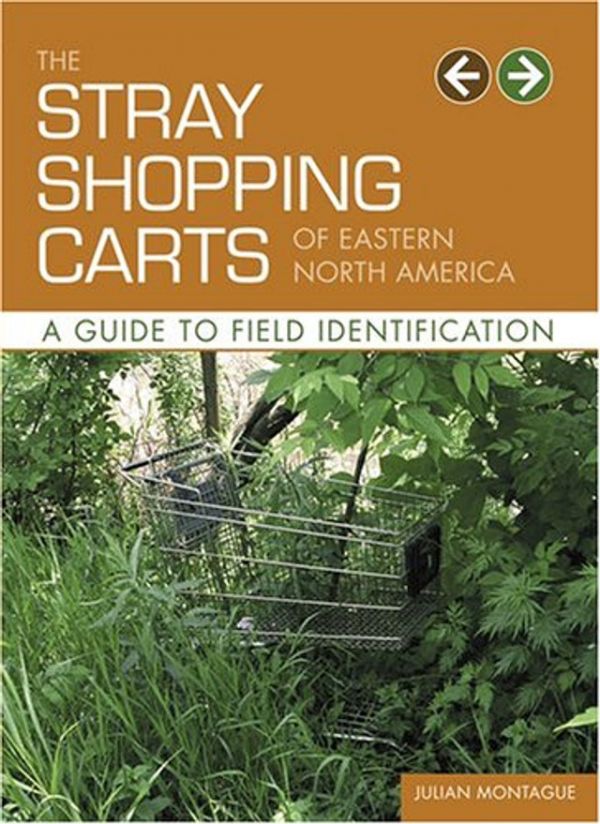 In 2006, artist and graphic designer Julian Montague wrote an astonishingly comprehensive and thoughtful guide to abandoned or stolen shopping carts in Buffalo, New York. His The Stray Shopping Carts of Eastern North America: A Guide to Field Identification is a not necessarily useful but impressively sophisticated book inspired by wildlife identification guidebooks.
As soon as I saw the cover of this book on Twitter, I knew that I had to read it. So I ordered it through interlibrary loan.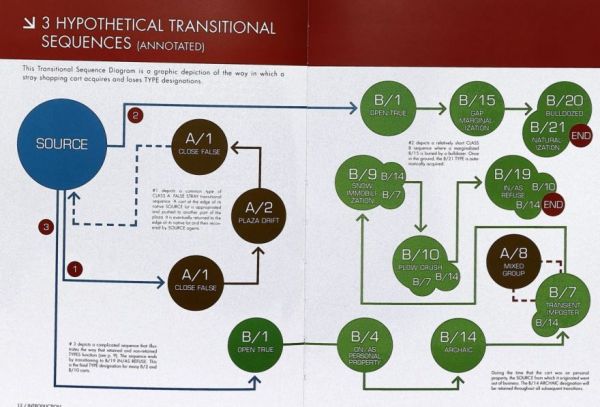 What is most impressive about Montague's book, aside from its perfect graphic design, is how much intellectual rigor goes into his classification scheme. This book is a joke, but it's a very intelligent joke.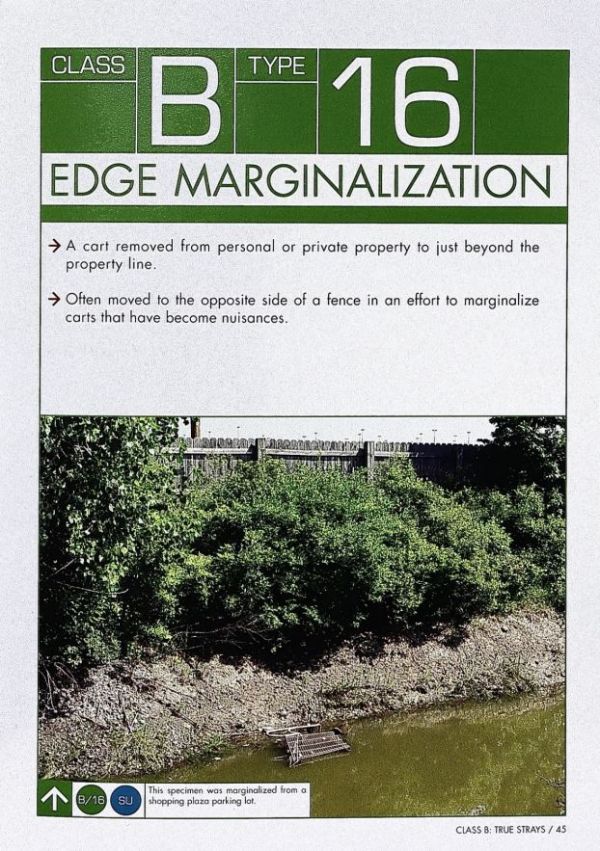 What can happen to a shopping cart as it departs from its normal traffic in and outside of a designated store? A lot. Montague traveled throughout Buffalo, New York to catalog its stray carts in their adapted habitats in great detail.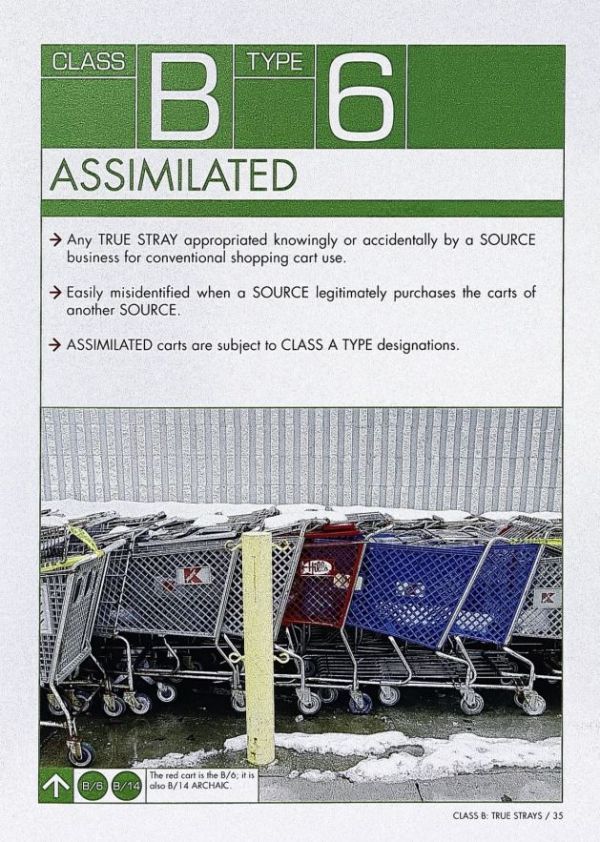 Let us hope that Montague updates his work to take into account changes in shopping and the climate since 2006.
Source: neatorama