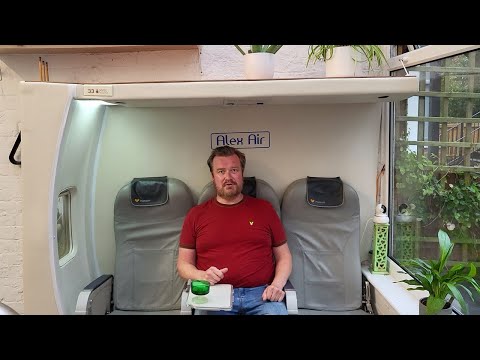 Okay, yes, flying a plane sounds really exciting. But flight simulators are hard to complete successfully and take a lot of work. Wouldn't you prefer to just sit in a comfortable reclining chair while someone else flies the plane?
Alex Shakespeare built this simulator of the experience of being a jetliner passenger. It has a window that is actually a monitor that can be changed to accurately reflect different airports, including ones in Hong Kong, Las Vegas, London, and Innsbruck.
The overheard service board includes functional lights, a fan, and a call button. The button marked with a trumpet plays the iconic Ryanair landing jingle.
All that Shakespeare needs to complete the experience is a food cart with overpriced drinks.
-via Hack A Day
Source: neatorama