Designed by Norwegian architect and professor Espen Surnevik, the PAN Cabins in Gjesåsen at Åsnes in the district of Hedmark, Norway give modern travelers the experience of living up in the treetops of Finnskogen (Finnish forests). With expansive views in every direction, visitors will get the experience of camping but with the comfortable amenities of a hotel.
There are currently two A-frame cabins on site, with one more opening later this fall. Both are set on slender steel structures eight meters off from the forest floor and are 40 square meters. Both cabins also include six beds, a bathroom, kitchen and living room with a fireplace. Electricity and floor heating will keep you warm as you take in the sights. PAN 1 will give you a birds eye view of the forest and the nature reserve of Lake Gjesåssjøen while PAN 2 shows off more of the Finnskogen.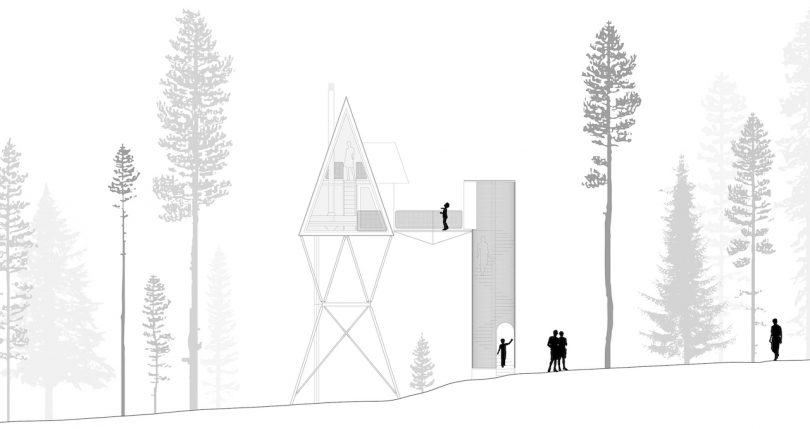 What: PAN Cabins
Where: Joger Hansens Veg 2280, 2280 Gjesåsen, Norway
How much? Rates are approximately $515 per night.
Highlights: A-frame cabins set eight meters off the ground give you the ultimate views of the Finnish forest.
Design draw: The interiors of the cabins lean more modern than rustic, with warm wood covering much of the space while black fixtures and accents punctuate the natural look.
Book it: Visit PAN Cabins
Photos by Rasmus Norlander.

Source: design-milk