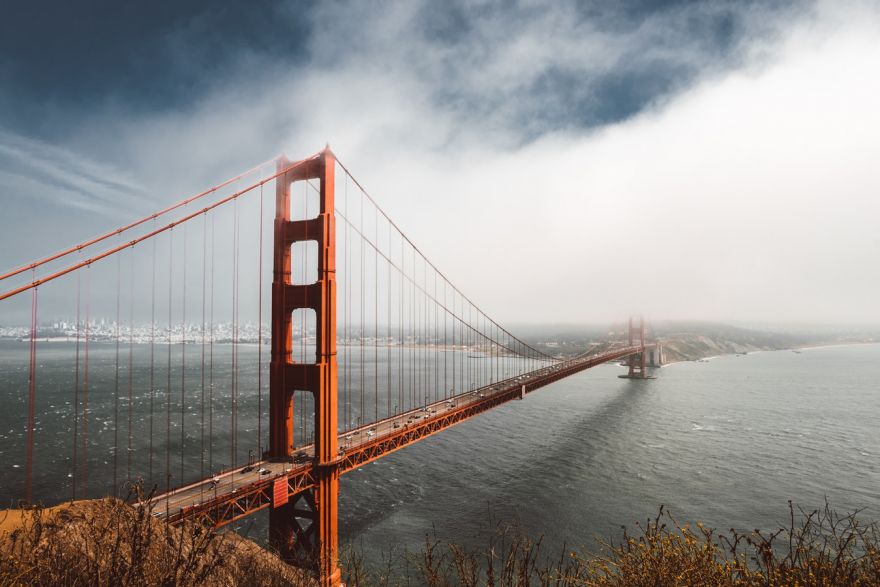 Michael Shainblum's long-awaited day finally came through for him when he got one of the best shots ever of the Golden Gate Bridge as a lightning storm rages in the background. He had wanted to take a photo of that scenery for a long time and after five years and many long, rainy nights, he succeeded in capturing the best stills of San Francisco's iconic bridge with lightning as a backdrop.
To capture this photo, Shainblum camped out in the Marin Headlands, a hilly peninsula across the Bay, on a particularly stormy evening. Once the lightning started to strike, he stayed for three hours, using a dust blower to wipe the rain from his lens in order to get shot after shot. Finally, when he was satisfied with his selection, he went home and consolidated his photographs into one awe-inspiring timelapse photograph.
In addition to this series of images, Shainblum also captured close-up shots of the bridge's towers and a stunning seascape—all of which would not exist had Shainblum decided to abandon ship. "Sitting out in the rain for hours can be a little bit discouraging and there were multiple moments where I wanted to give up and leave," he reveals. "I am glad I stuck it out to capture these incredible moments."
Check out prints of his Golden Gate Bridge project here.
(Image credit: Gerson Repreza/Unsplash)
Source: neatorama