The idea behind this vacation house on the edge of Lake Rupanco in Chile was to separate the adults and the children into their own private spaces. To make that happen, hsu-rudolphy architects divided the house into two volumes, one for the adults and one for the kids, that connect together by a gallery at the front entrance. Appropriately named the Split House, the angled structures are situated in such a way that ensures both have views of the lake and the Osomo volcano.
The dramatically sloped roof lines extend out over floor-to-ceiling windows that give each space lots of natural light and views of the surrounding area. Living spaces flow right outside to the large decks.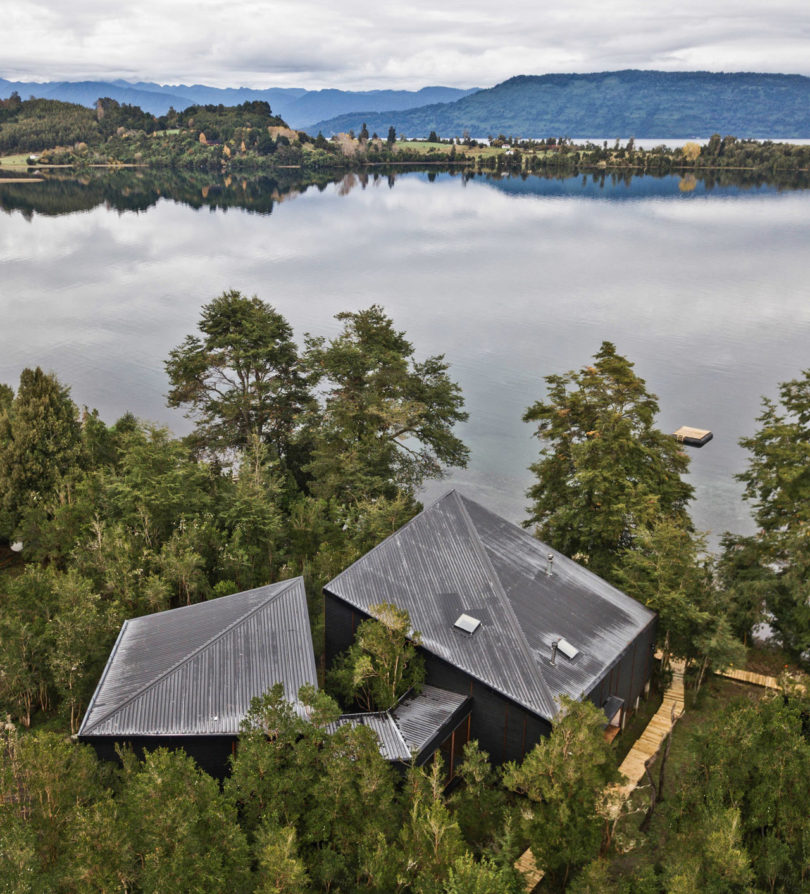 The ceilings and floors are clad in warm woods making the home feel cozy during vacation times.
Photos by Ian Hsü.

Source: design-milk