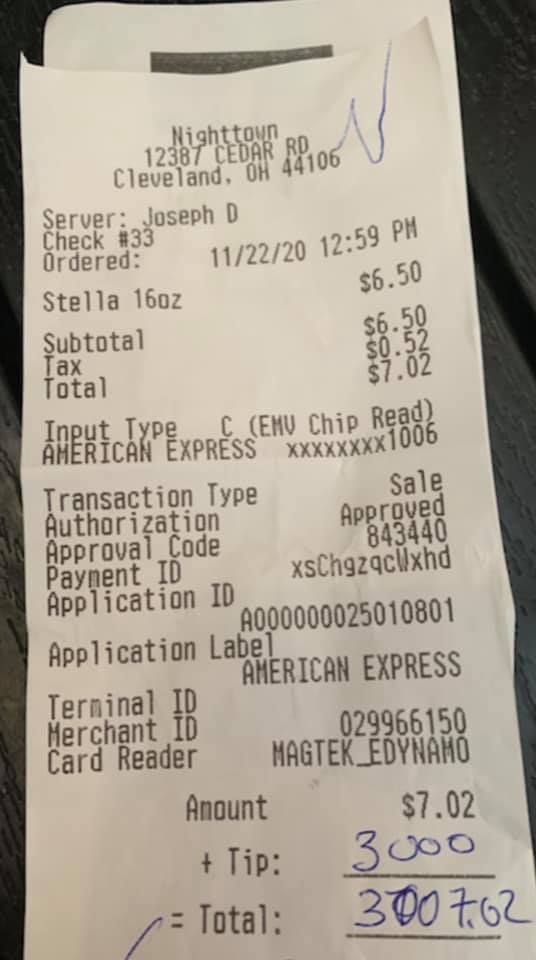 Cleveland — Brendan Ring did not expect that the man who just ordered a beer, which cost only $7.02, would give a tip of $3,000. Thinking that there was a mistake, Ring, the owner of the restaurant, ran after the man.
"I ran after him and he said no mistake we will see you when you reopen!"
Ring said the man wished him well and told him to share the tip with the four employees who were working brunch service.
Awesome.
(Image Credit: Brendan Ring/ Facebook)
Source: neatorama