Although art has shared deep connections with religion throughout its long history, it seems like most art today is made in a more secular vein, often created by artists without strong ties to any particular religion. Phoenix, AZ-based, Tijuana-born artist Francisco Flores is an exception to the rule, boldly stating on his website that his video projections, generative artworks, and installations are "inspired by and reference the construct of God using the medium of light" as a result of "growing up with Christian traditions".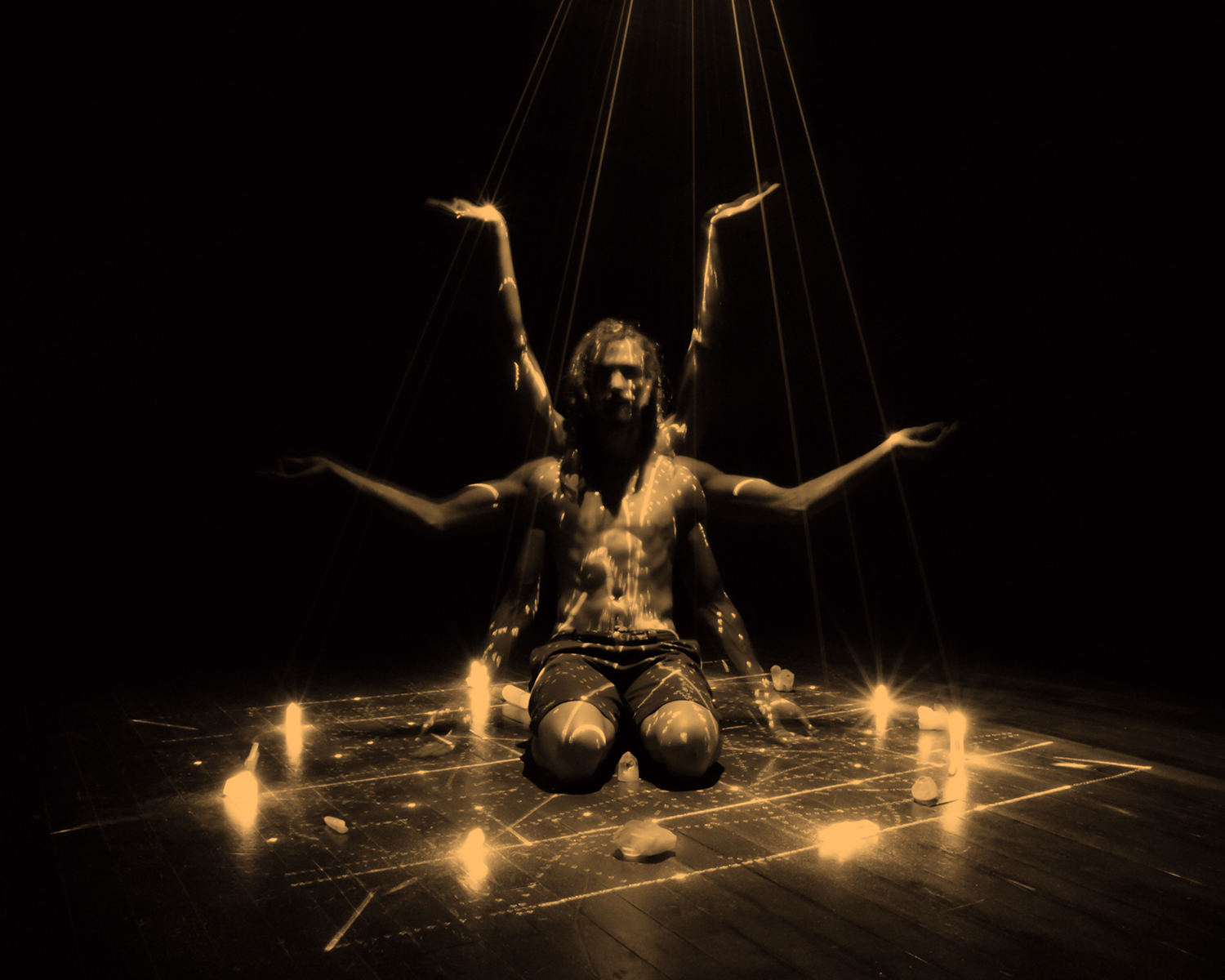 There are no overtly religious references in Flores' work, but it's clear that the artist is deeply fascinated with light as a raw medium and incorporates it in nearly all of his works, almost like a conduit to God. "I realized that I can communicate the nature of God by merely modulating light," Flores tells Creators. "I started with small lamps that projected geometric patterns. From there, laser light architectural sculptures—creating intentional spaces—temples of light. The idea is that light evokes awareness of higher self."
The notion of a "higher self" is particularly evident in Flores project Crystals and Lasers. A fusion of metallic prints and projected videos depicting meditative ceremonies incorporating quartz crystals and laser light, Crystals and Lasers functioned as a spiritual retreat of sorts for visitors. Accompanying the more tangible works was a series of event programming spread across 21 days, focusing on meditation and rejuvenation. "I wanted to create a space for others to reflect, explore, connect, and communicate their vision of well-being, through healing experiences using laser lighting, live modular synthesizer music, and dance performance, all with the central theme of meditation and well-being," the artist explains.
If Crystals and Lasers is like a spiritual retreat in the form of an exhibition, Flores' project …Y si me salgo? is like literal art therapy. Inspired by the unfortunate passing of Flores' uncle after a car accident, the installation consists of various shoes suspended by wires, hovering over a moving projection of every nation's flags and floating dollar bills, all dissipating into ocean waves.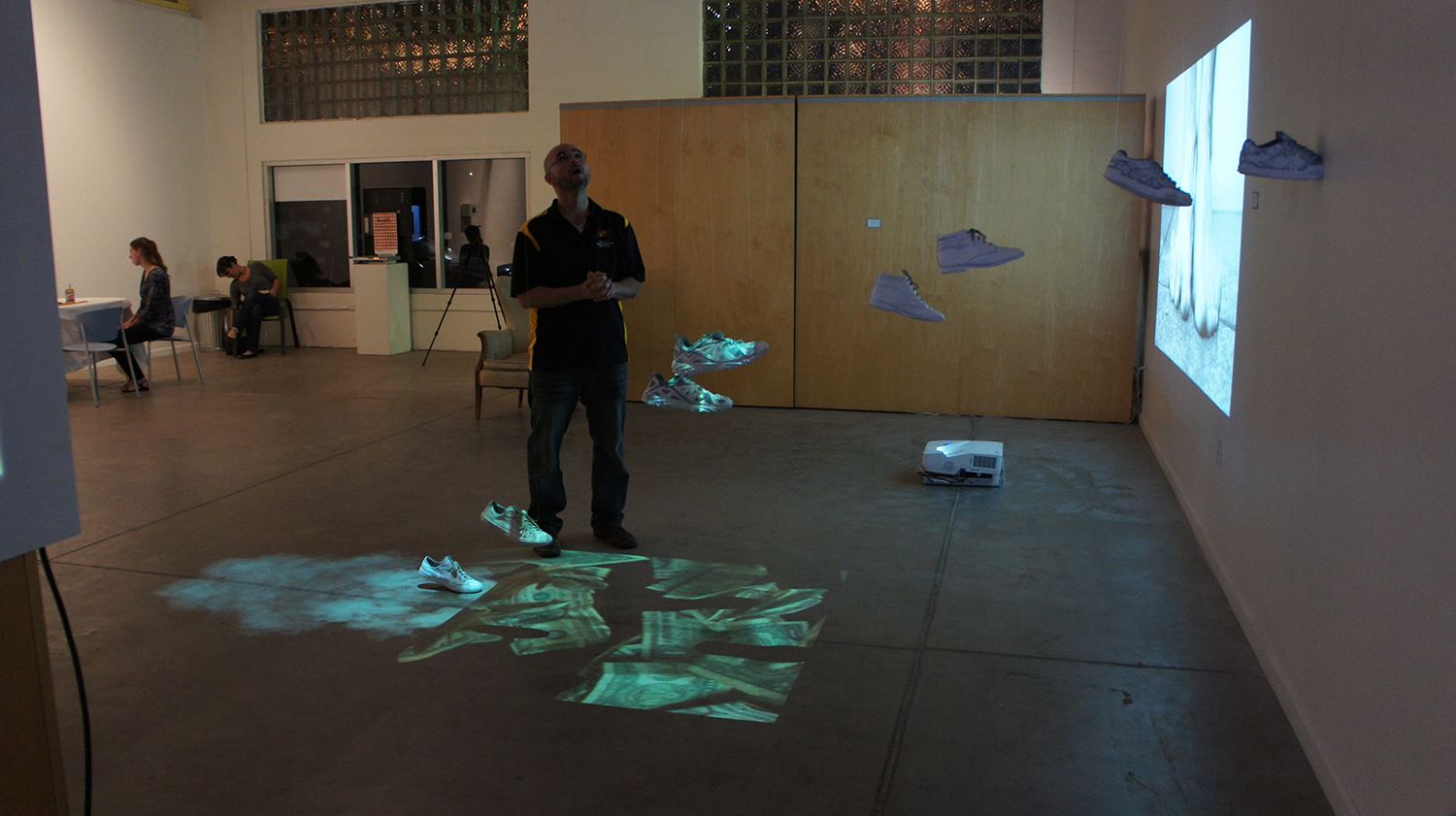 The title, which means "And if I step outside?" in English, is an apt metaphor for what the artist was trying to get at with this work: "It's about leaving things behind, breaking the fear of the unknown, taking that step forward. It's about being comfortable with the idea that each of us will die and transform into something new," reveals Flores.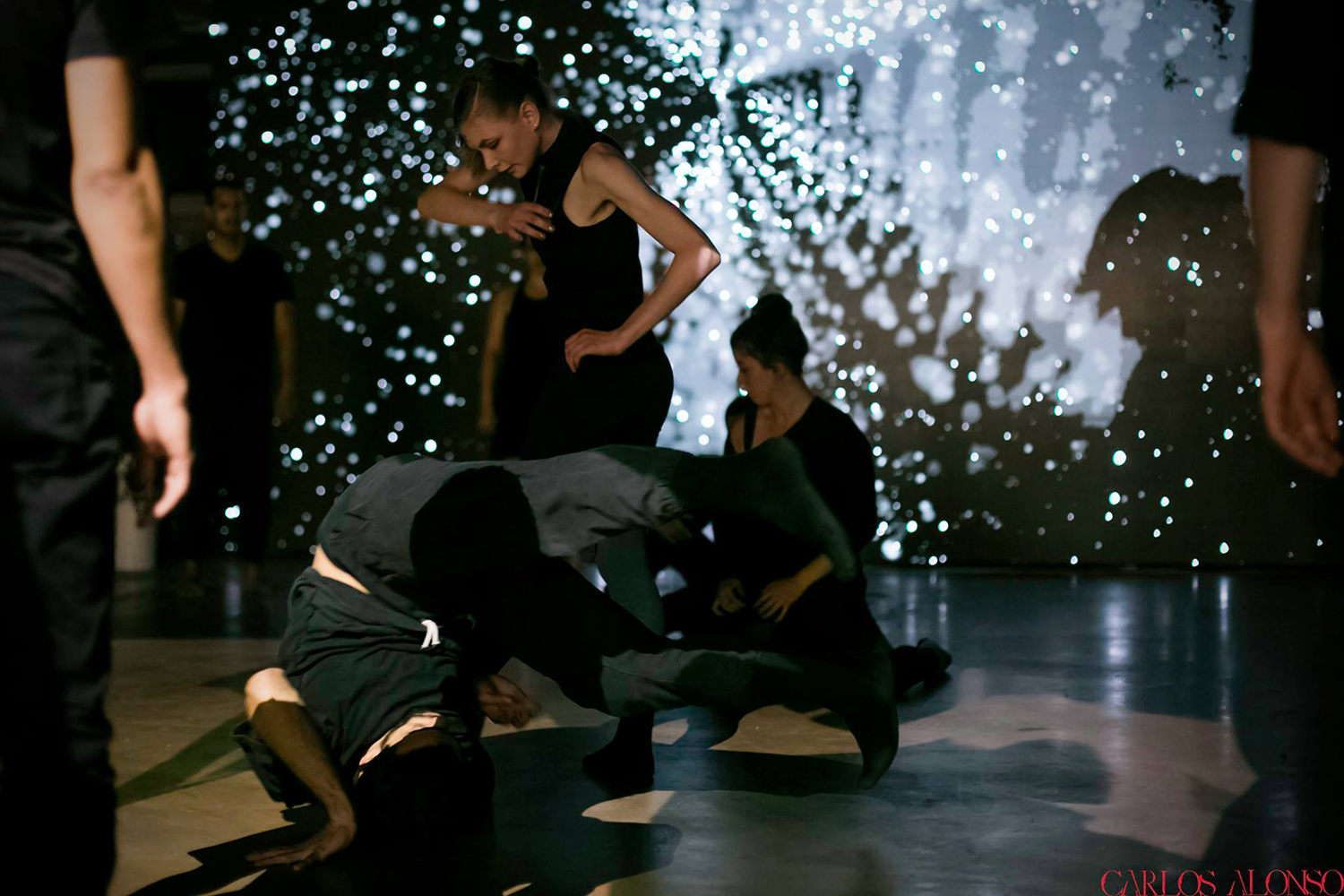 Throughout his oeuvre, it seems like Flores not only proves that art can still come from a spiritual and religious place, but that even if it does, the thematic explorations of the works can be universal and are not limited to those of the same credence. Issues of mortality, of memory, and of pain are shared by all humans, not just those with similar beliefs.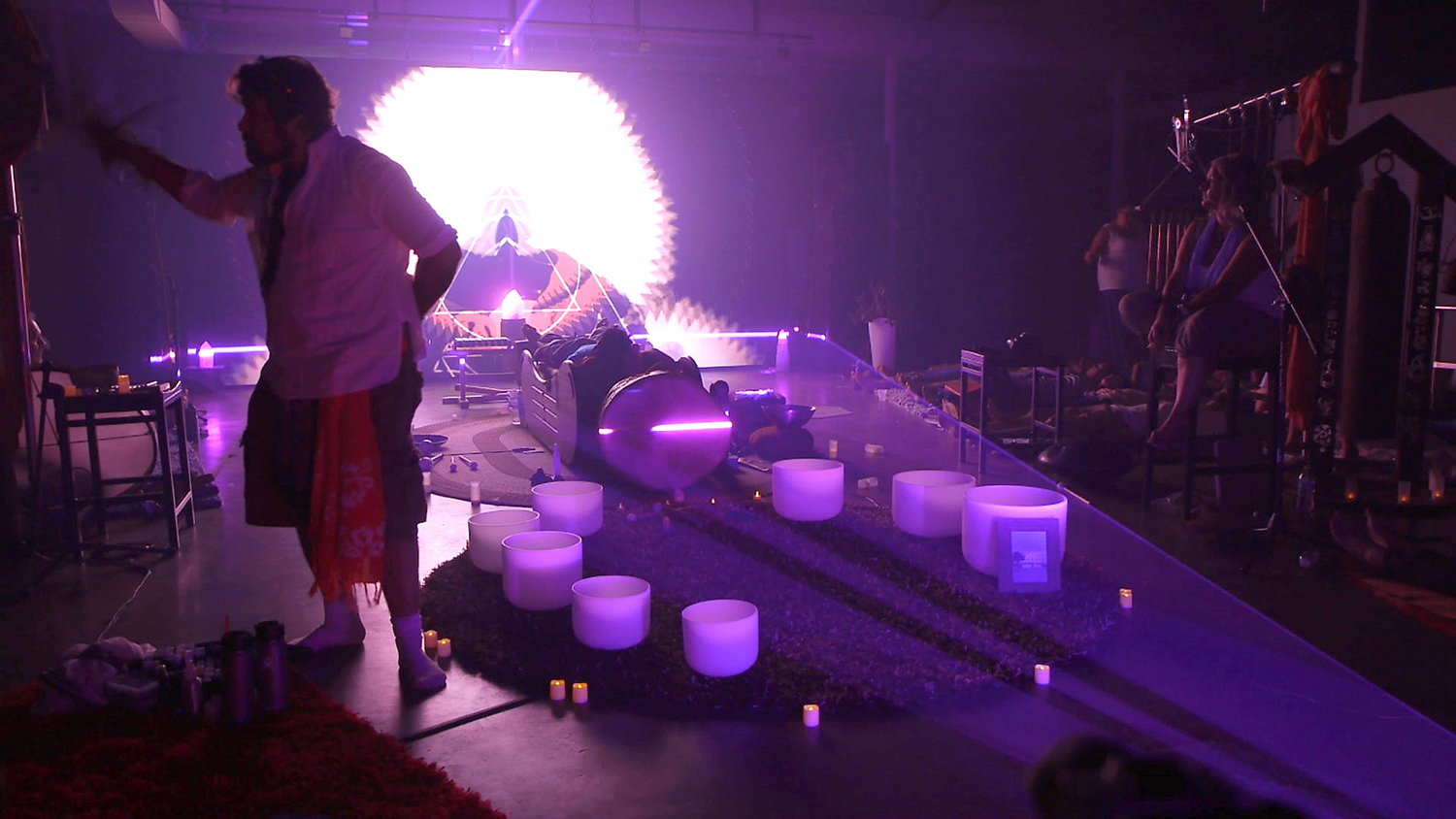 You can check out more of Francisco Flores' light-infused artworks on his website.

All year, we're highlighting 50 States of Art projects around the United States. This month, we're covering Arizona, Mississippi, Nebraska, Maine, and Virginia. To learn more, click here.
Related:
Finger Painted Self-Portraits by Kids Emulate Chuck Close Paintings | #50StatesofArt
Essay: An Artist 'From Away' Fosters Her Own Tribe in Maine | #50StatesofArt
Piecing Together a Print 'Visual Creole' Under the Isolation of the Maine Sky | #50StatesofArt
Source: vice.com