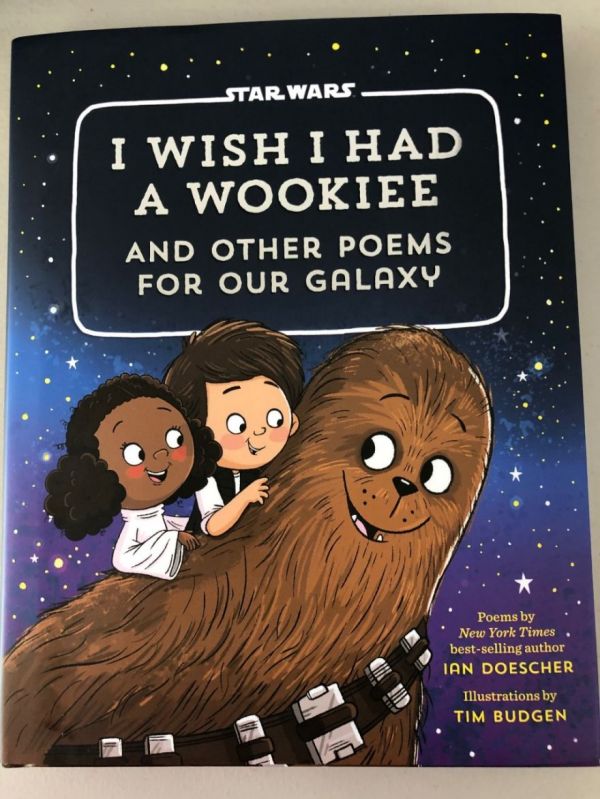 Holy Snokes! New York Times best-selling author Ian Doescher has crafted a new book of poems based on his love of Star Wars. I Wish I Had A Wookiee And Other Poems For Our Galaxy has over 75 adorable and kid friendly poems. Most of those poems also feature delightful drawings by illustrator Tim Budgen.
Many will recognize the name Ian Doescher. Ian Doescher is a Portland, Oregon based author known for his witty William Shakespeare's Star Wars Trilogy, William Shakespeare's Star Wars Prequel Series, and William Shakespeare's Star Wars Sequel Series. To say that he knows a thing or two about Star Wars would be putting it mildly.
I Wish I Had A Wookie is a bit of a departure from his other books. Instead of writing his usual approachable Shakespearean inspired fan fiction, this book is designed to be pure Star Wars themed poetry. I Wish I Had A Wookie is for the Star Wars fan who is young or young at heart.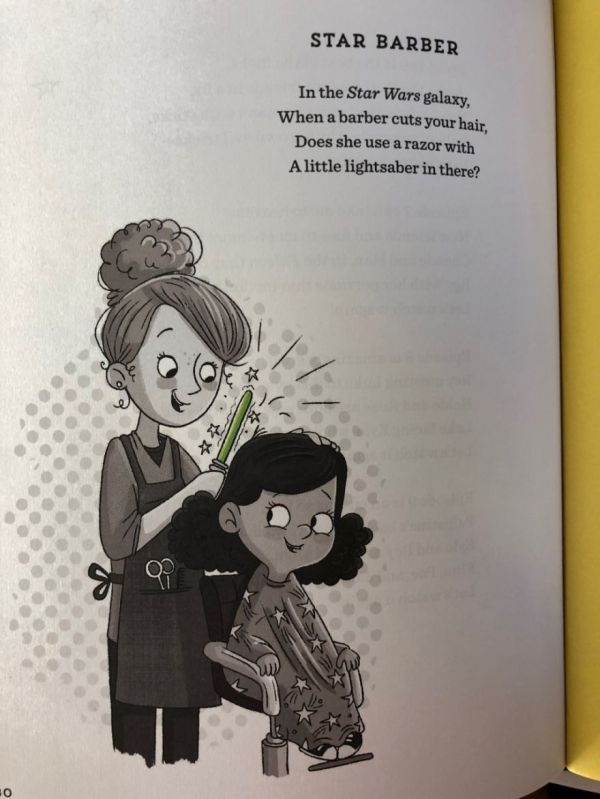 The poems in the book vary in length. Some are long, but some are short and remind one of a silly and fun dad joke. The Star Barber poem, for example, is about how a barber cuts your hair in the Star Wars galaxy. The answer in the poem is the kind of pithy little nugget that is sure to get a giggle from a child and an eye roll and chuckle from a teen.
You can tell from the writing that this book was a labor of love. It is as much a love letter to Star Wars as it is to children and parents. The poems are fanciful and fun. They really beg to be shared and read with others. They tell stories that are entertaining, engaging. The Jawas Took My Homework poem, for example, is relatable to anyone who ever forgot to do their work.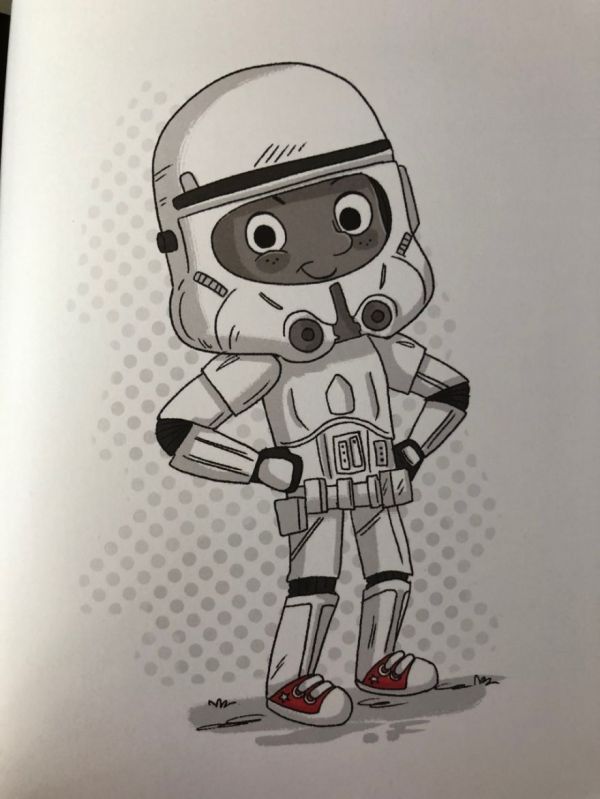 I Wish I Had A Wookie poem format is especially great for bedtime reading. The tales are short enough to read even on a late night. Moreover, there are lots of poems for those nights when there is more time to spend with Star Wars friends. Those are the evenings when one can dive into forceful Star Wars themes of dreams, friendship, and disagreements.
Ready are you? Ready to go on this journey? I Wish I Had A Wookie And Other Poems For Our Galaxy by Ian Doescher is published by Quirk Books.
Available now at
Powell's
and other fine retailers.
Source: neatorama