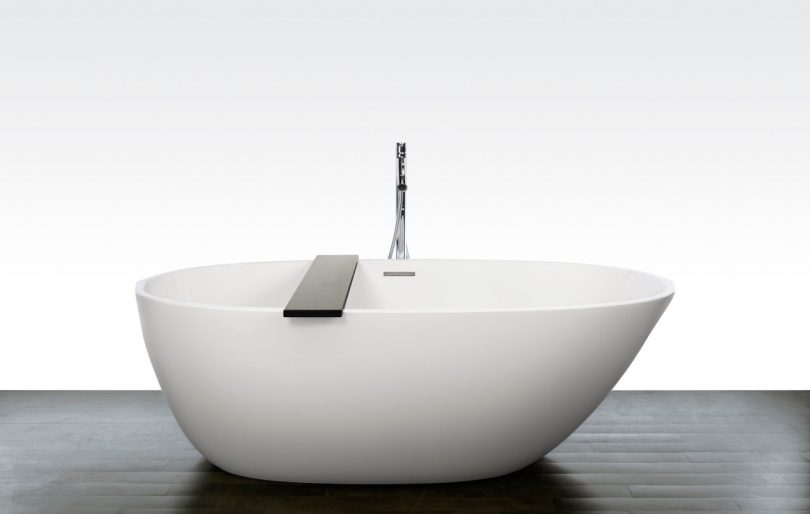 Montreal-based WETSTYLE is a manufacturer of luxury bathroom furnishings that are handcrafted from beginning to end, with a focus on modern, original designs. Each product is made to order in Canada with careful attention paid to quality – to give you an idea, they spend 3-6 hours hand-finishing each bathtub! Their sculptural bathtubs are made from a special material, called WETMAR BiO, which is the industry's only organic solid surface composite material and it's made from a mix of vegetable resin and natural stone. For this Deconstruction, WETSTYLE gives us insight into the process of producing one of their modern tubs.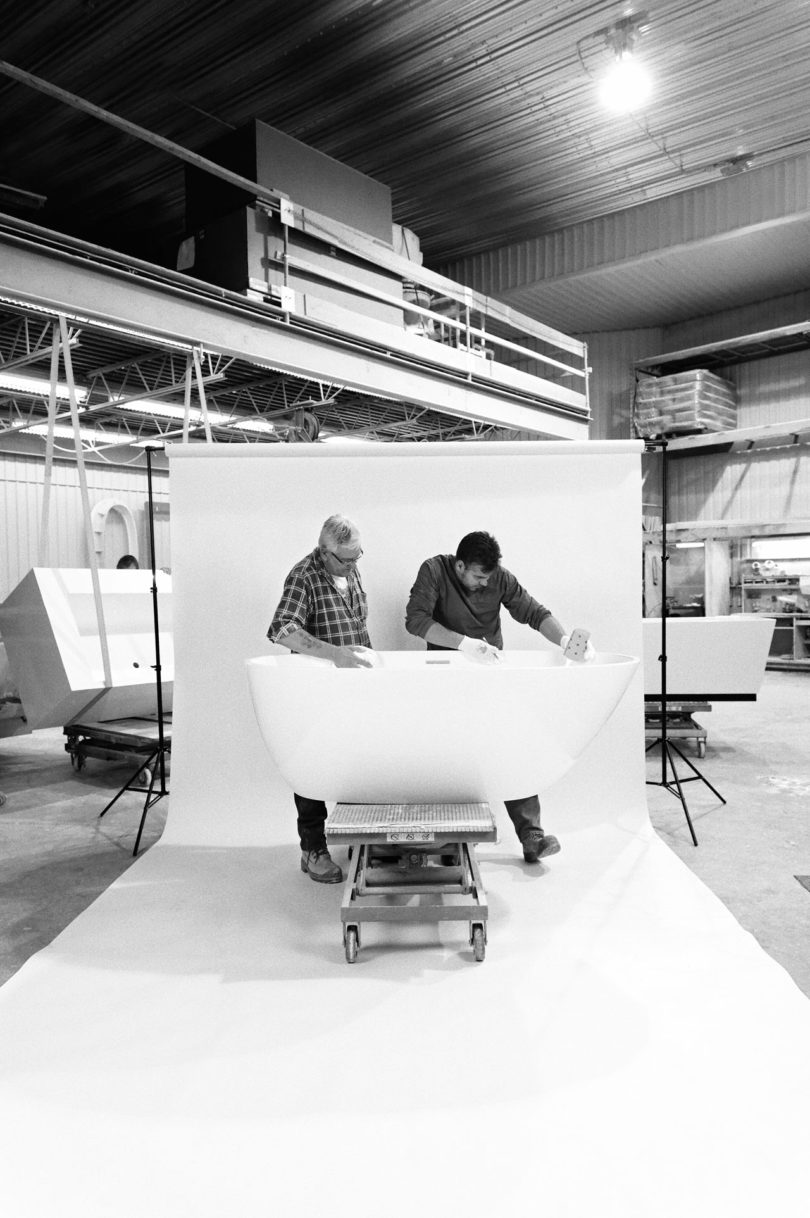 Behind the Scenes of WETSTYLE: WETSTYLE has over 25 years of experience producing composite bathtubs, sinks, and bathroom furniture to help designers, hoteliers, and developers create bathroom environments that delight, inspire, and rejuvenate. WETSTYLE bathtubs are designed with ergonomics and comfort in mind from the outset.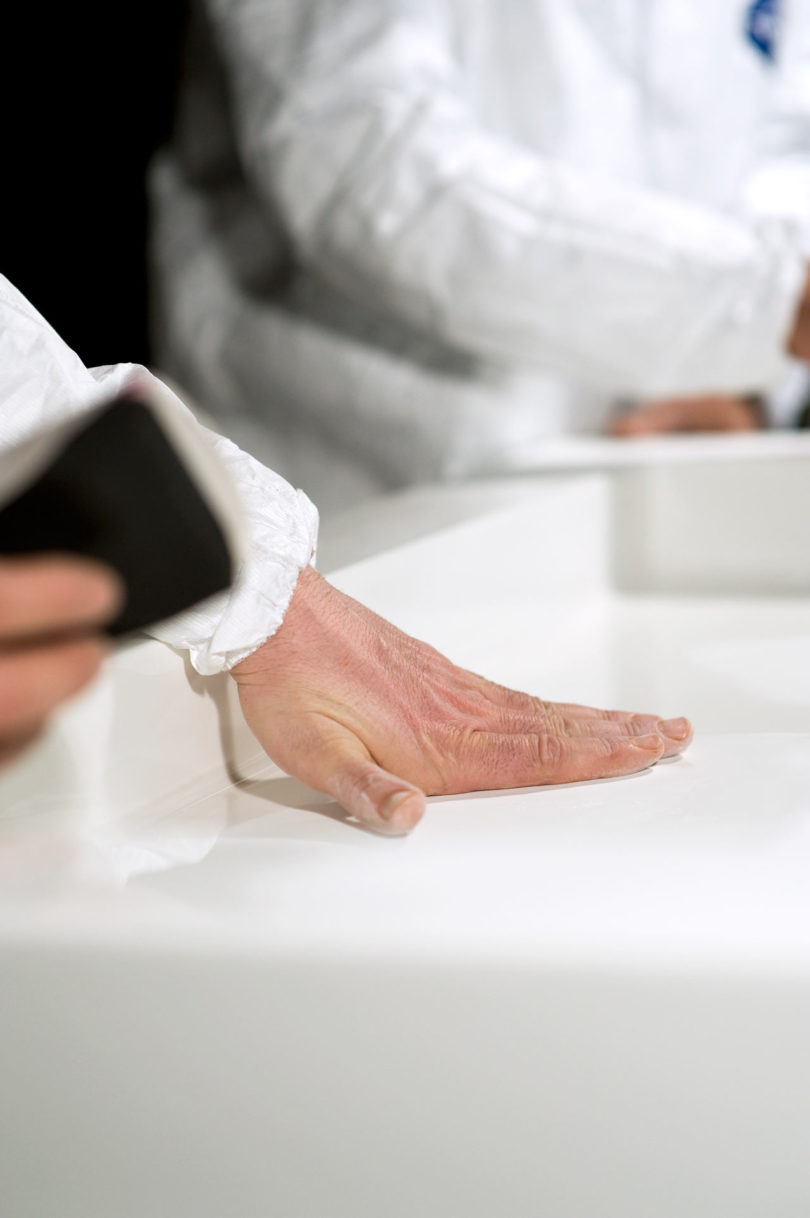 Material Background: WETSTYLE bathtubs are created using the industry's first and only organic solid surface composite material, WETMAR BiO. WETMAR BiO is a natural stone composition made from a blend of vegetable resin and mineral stone. The vegetable based resin replaces the petrochemical materials commonly found in the industry.
Painting and Molding: The Wetmar BiO material is poured into the mold under a vacuum to remove air voids and ensure consistent material quality.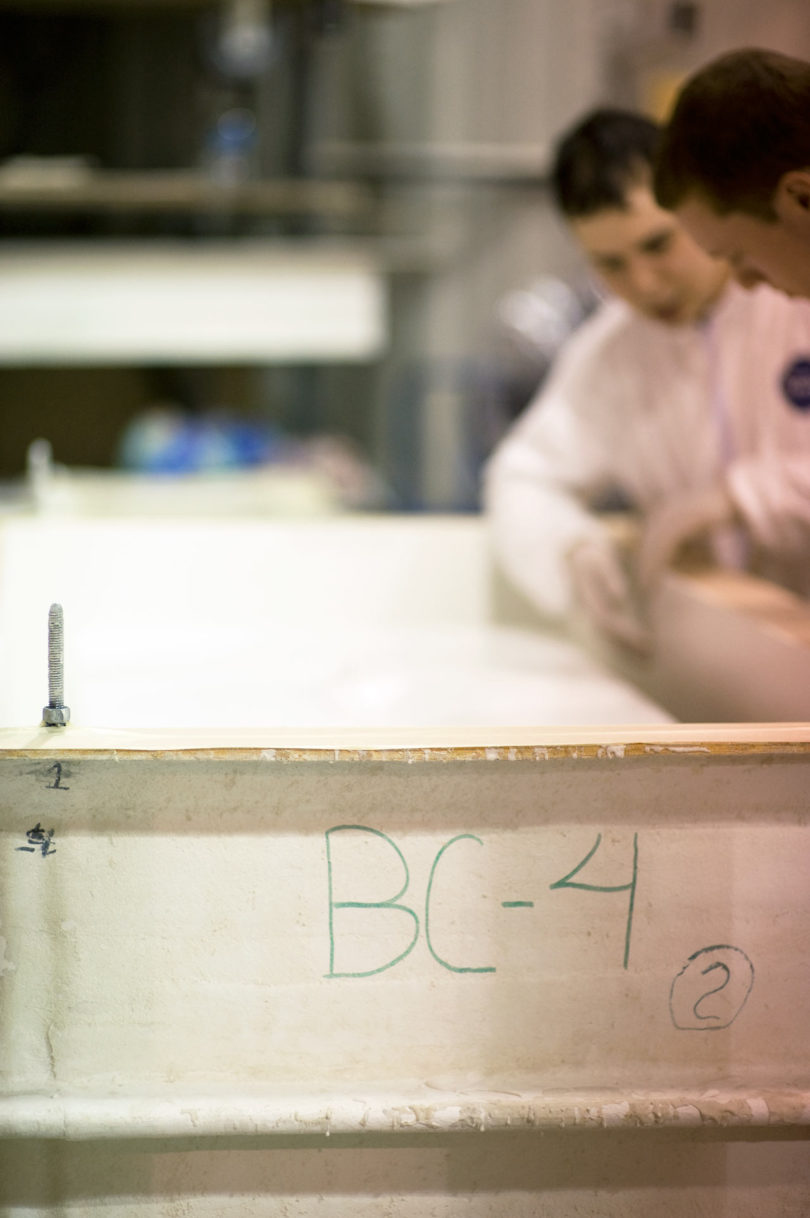 Curing: The Wetmar BiO remains in the mold for up to six to eight hours.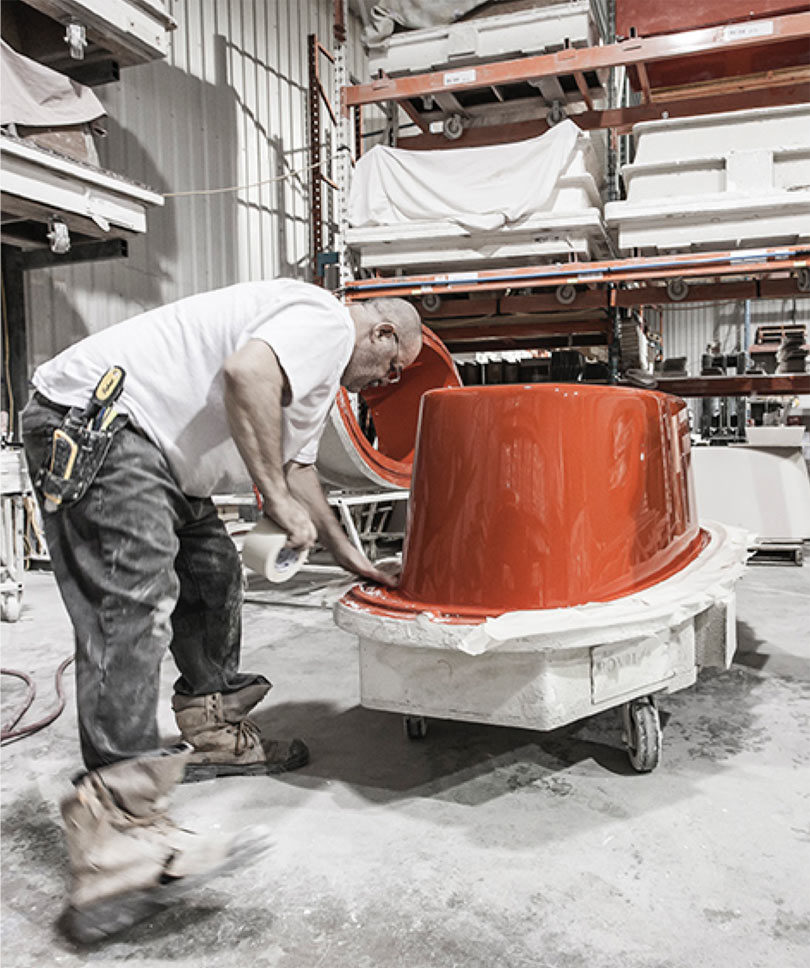 De-Molding: The cured part is removed from the mold the next day.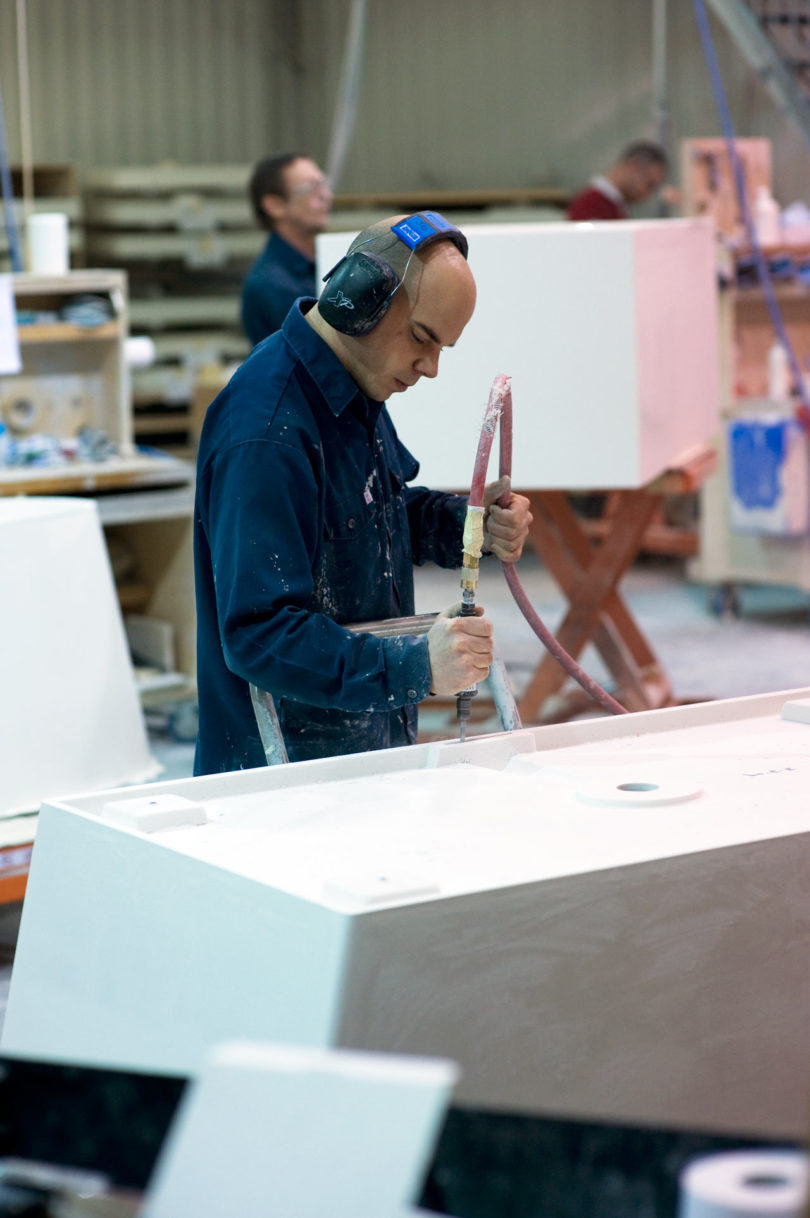 Rough Finishing: The flashing is removed from the part, feet and levelers are added.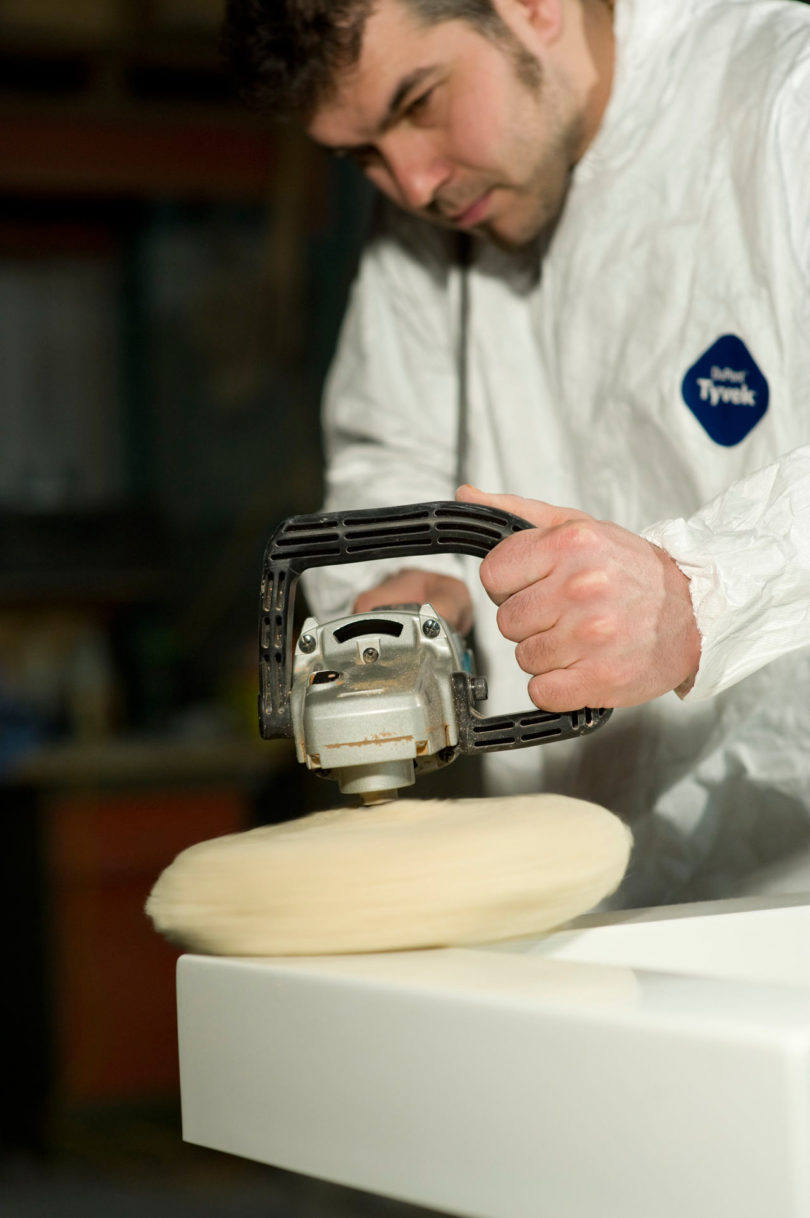 Fine Finishing: The part is finished by hand for four to six hours using a process of sequential and polishing to produce either a True High Gloss or a Matte finish.
Water Test: Each tub is tested before it's packaged.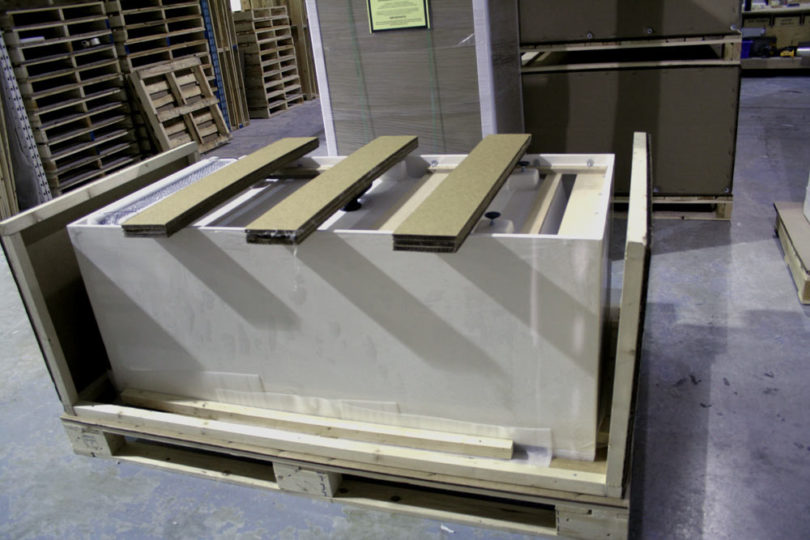 Packaging & Shipping: WETSTYLE crates each bathtub using 2×2 wood reinforcements and custom designed skids to minimize transport damage.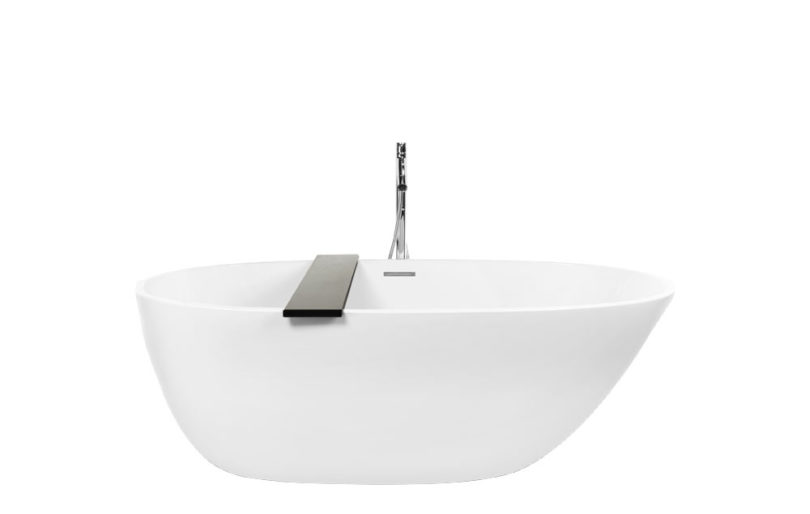 Finished Product: A WETSTYLE lavatory, vessel sink, or soaking bathtub is always produced with one artisan or skilled tradesman tending to each part at a time. One person, one part, from start to finish, promotes consistency in quality and productivity.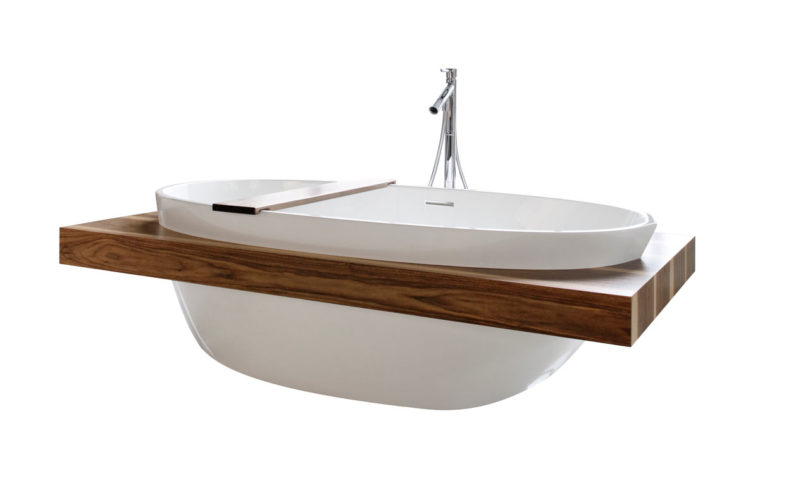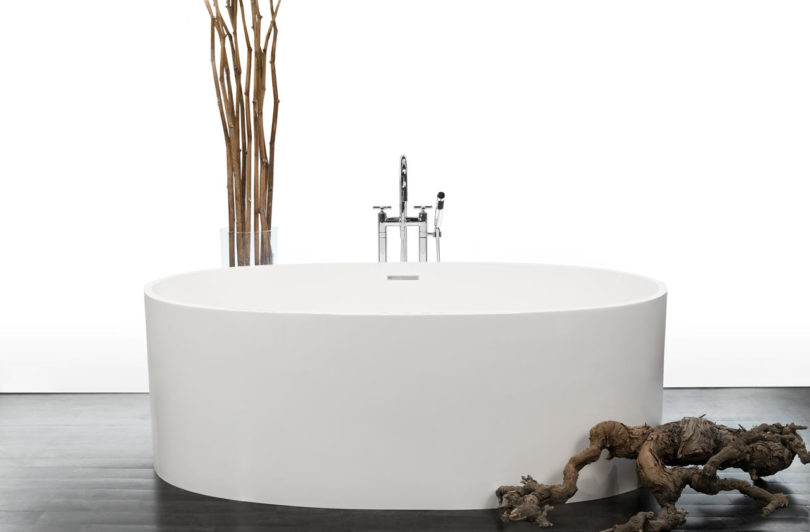 Source: design-milk