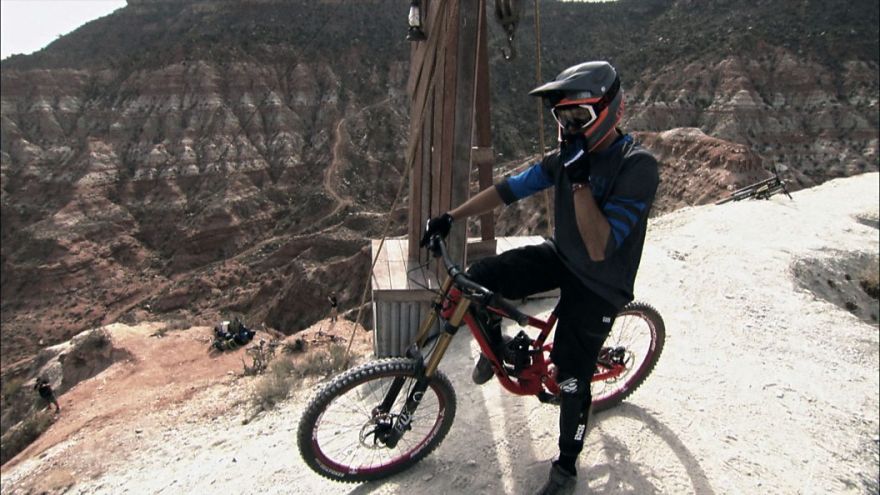 Utah, U.S — World-class biker Paul Basagoitia has already charted the whole bike course inside his mind, and has already planned what he will do as he runs through the course. He steadies himself, and the 2015 Red Bull Rampage contest begins.
What makes the contest stand out – and one of the reasons it's been called the world's most extreme mountain biking competition – is that riders get to choose how they want to ride the terrain.
The aim is to successfully navigate your own line down the 1,000-vertical-foot mountain path – roughly equivalent to the height of The Shard, the tallest building in the UK.
[…]
"It's a very dangerous event but at the same time, it's the only event that we're able to showcase our true riding skills."
And show his true riding skills he did… but he failed to pull off the 40-ft landing. He overshot by just a couple of feet,
His pedal got caught on a branch and he flipped over his handlebars, down over a ledge and straight onto his back.
Paul had hit the ground perhaps hundreds of times. He had been knocked out before, and had suffered broken bones. He says that, compared to that fateful day, he has taken harder crashes. But this crash was very different from the previous ones.
… as he tried to get to his feet, he realised he couldn't move his legs.
"That's when I knew my life was gonna change forever."
Paul was helicoptered to hospital from the scene and rushed into surgery. It ended up lasting ten and a half hours.
He had a burst fracture in his T12 vertebra – one of the bones that makes up the spine (back bone) – causing the shattered vertebra to compress his spinal cord.
Doctors had to stabilise his spine and pick the bone fragments off his spinal cord. They also replaced his 12th vertebra with a titanium cage.
During those times, Paul only had one thing in mind: to be able to ride a bike again. But was he able to ride again?
Know more about his story over at BBC.
(Image Credit: BBC/ Red Bull Media House)
Source: neatorama