A pine tree on a mountain isn't a strange sight, but a pine tree suspended in mid-air on top of a mountain is. Tokyo-based florist-turned-artist Azuma Makoto has installed just that with Shiki Tou, the latest in his series of adventurous bonsai that have explored glaciers, deserts, underwater landscapes, and even space, the final frontier. 
For his latest collaboration with photographer Shiinoki Shunsuke, Makoto adds a five-meter-tall behemoth bonsai to the series on a snowy Asahikawa hilltop, the second-largest city on Japan's Hokkaido island. A metal frame and a web of rope and wire support the tree as it hangs in contrast to the serene winter scene, creating what Makoto calls, "a new stage of beauty."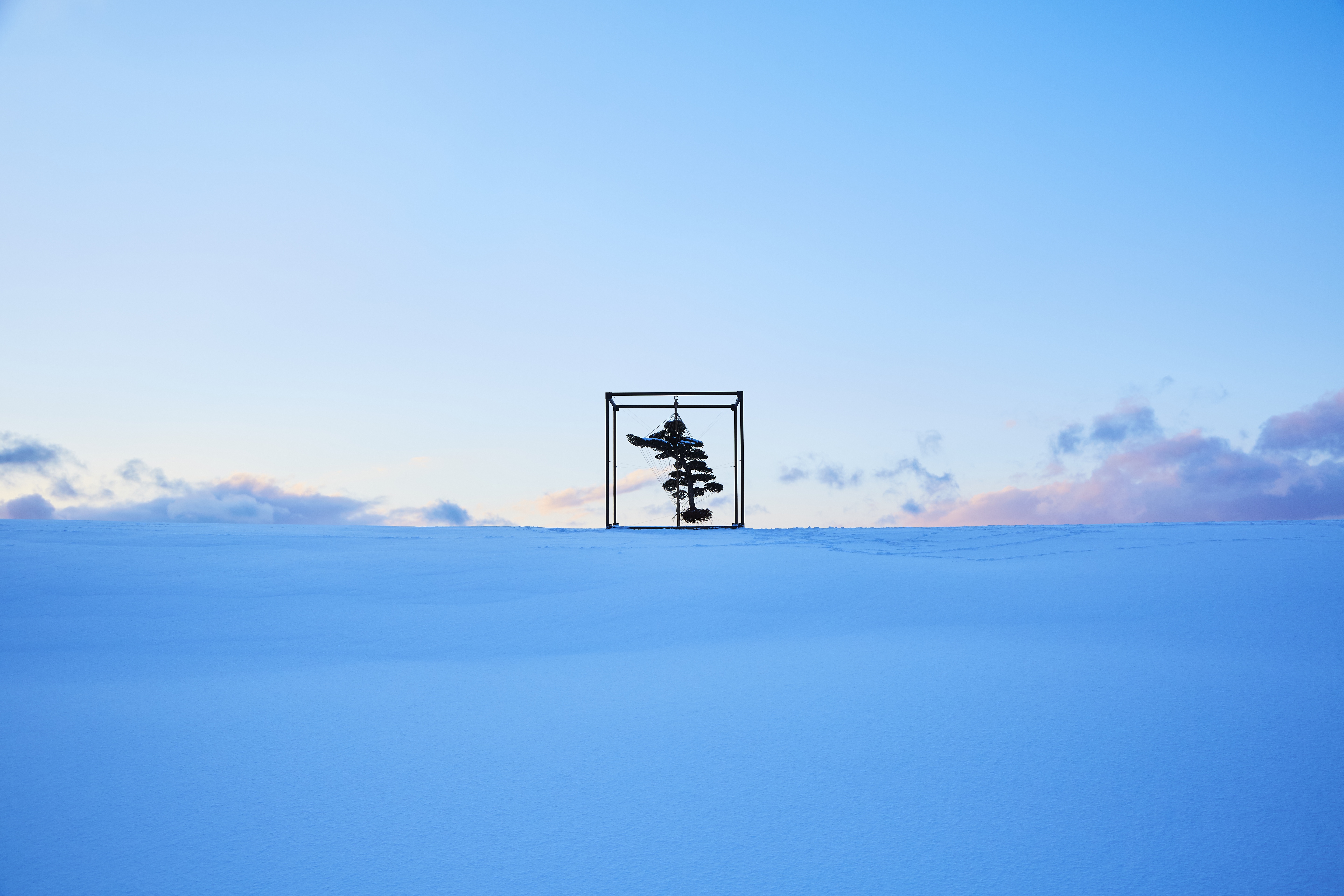 Makoto tells Creators, "'TOU' means 'winter' in Japanese. I wanted to see how the botanical sculpture changes its appearance in that environment, and what kind of beauty or mystique I can capture there." To that end he's using the massive bonsai in order to "overcome the power of nature." He continues, "It was hard to make and install such a huge one in a harsh natural environment, but I found a really strong, beautiful, and vibrant contrast there."
Filmmaker Koho Kotake filmed the arduous installation process, which you can watch below, along with Shunsuke's stunning photographs of the sculpture.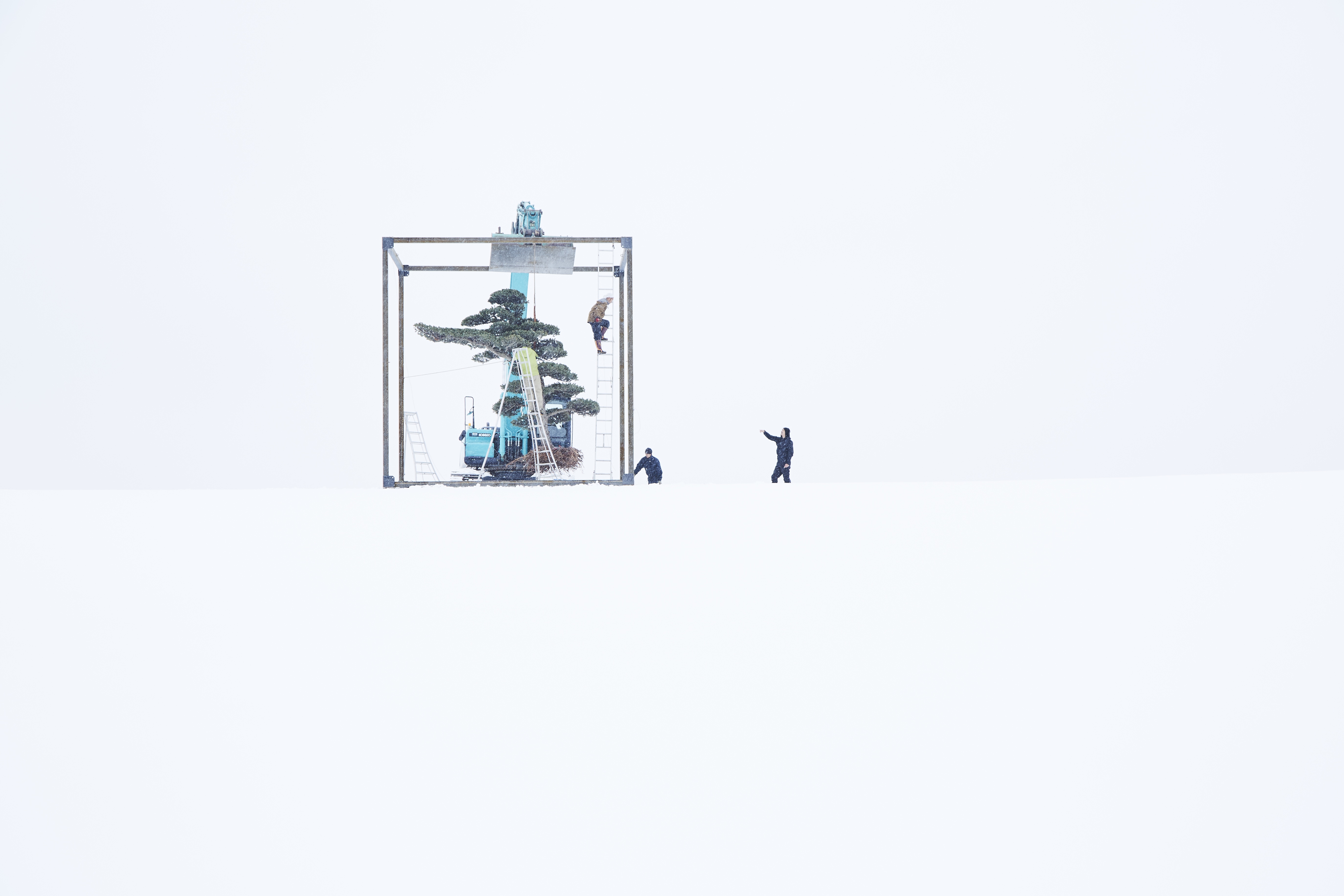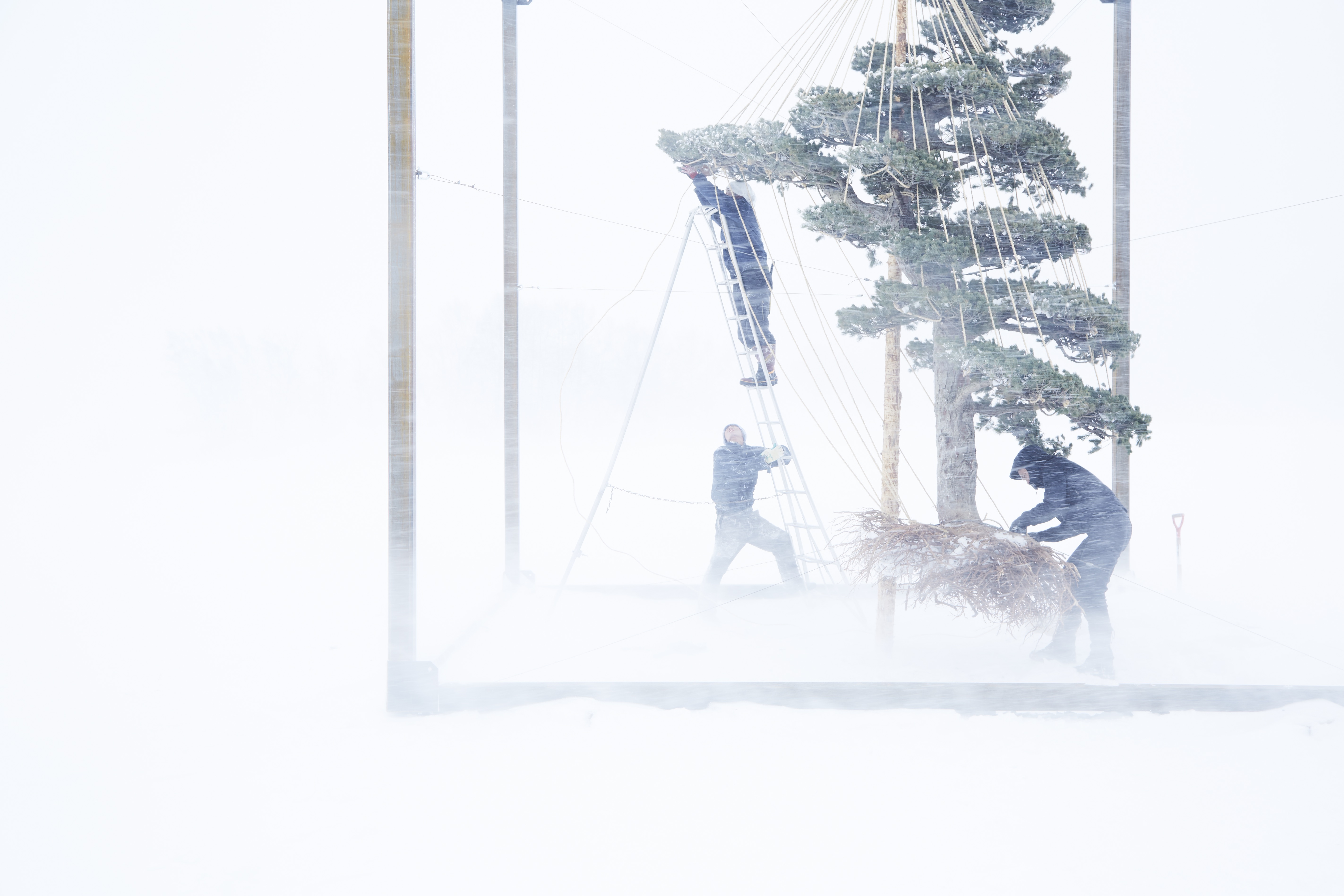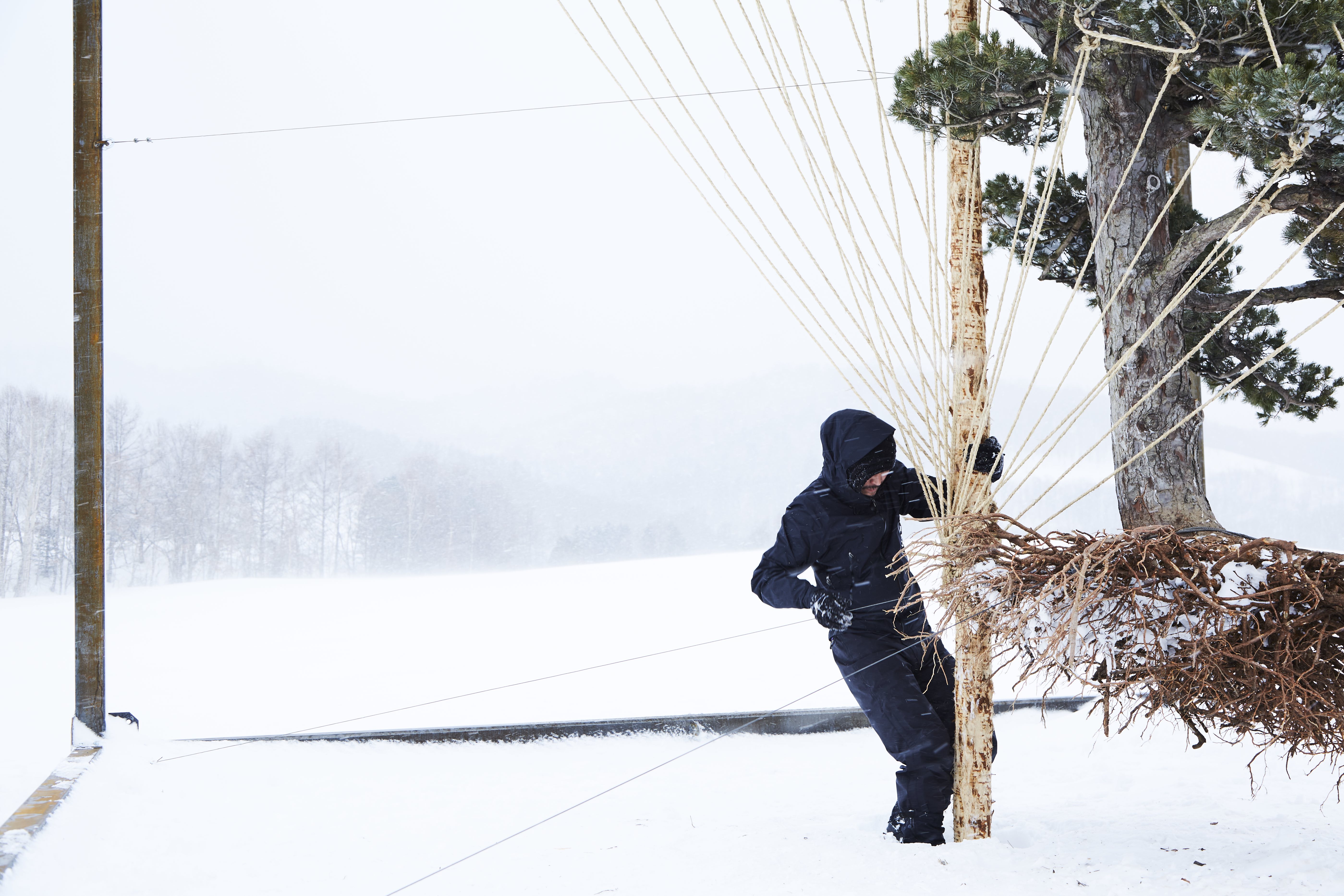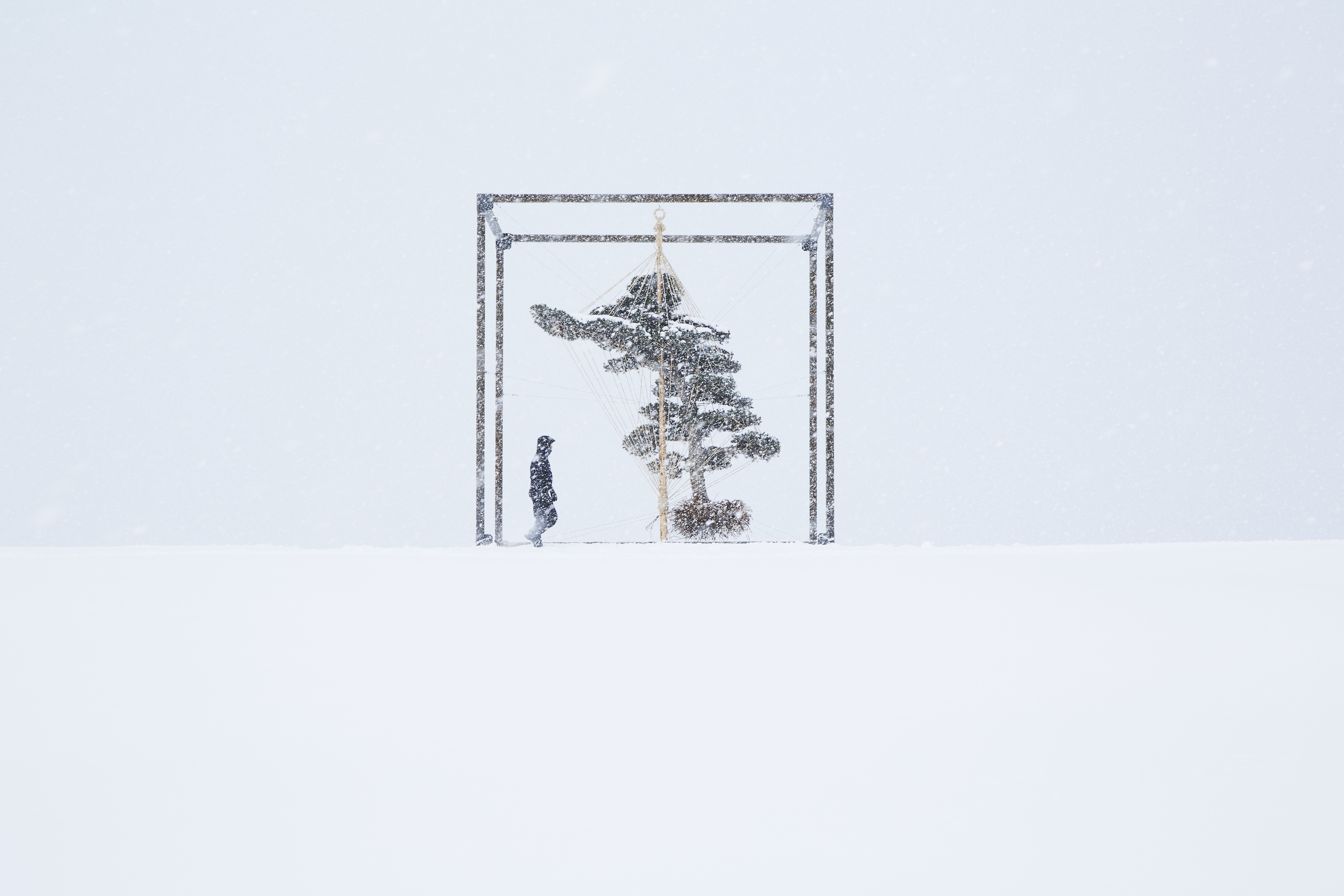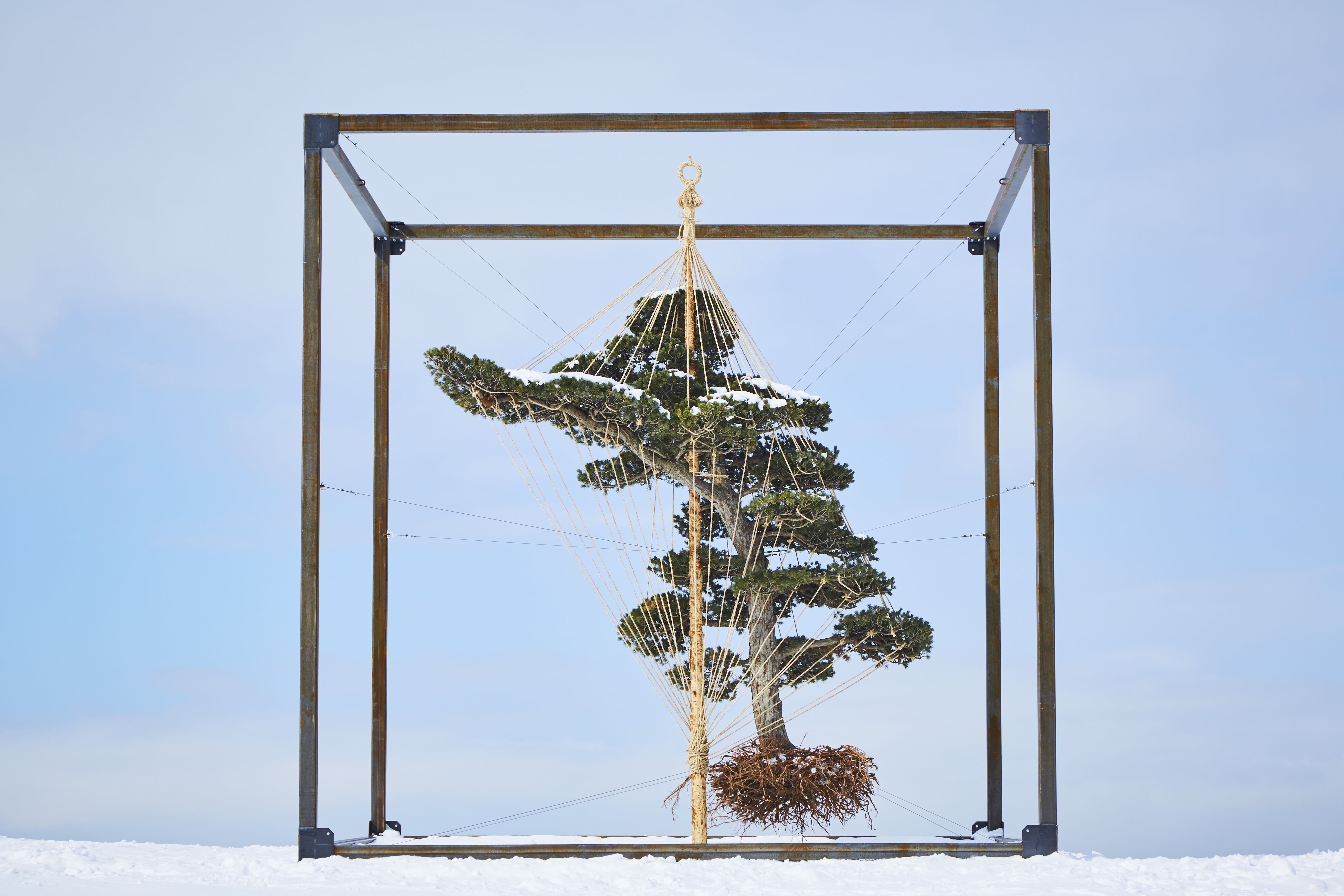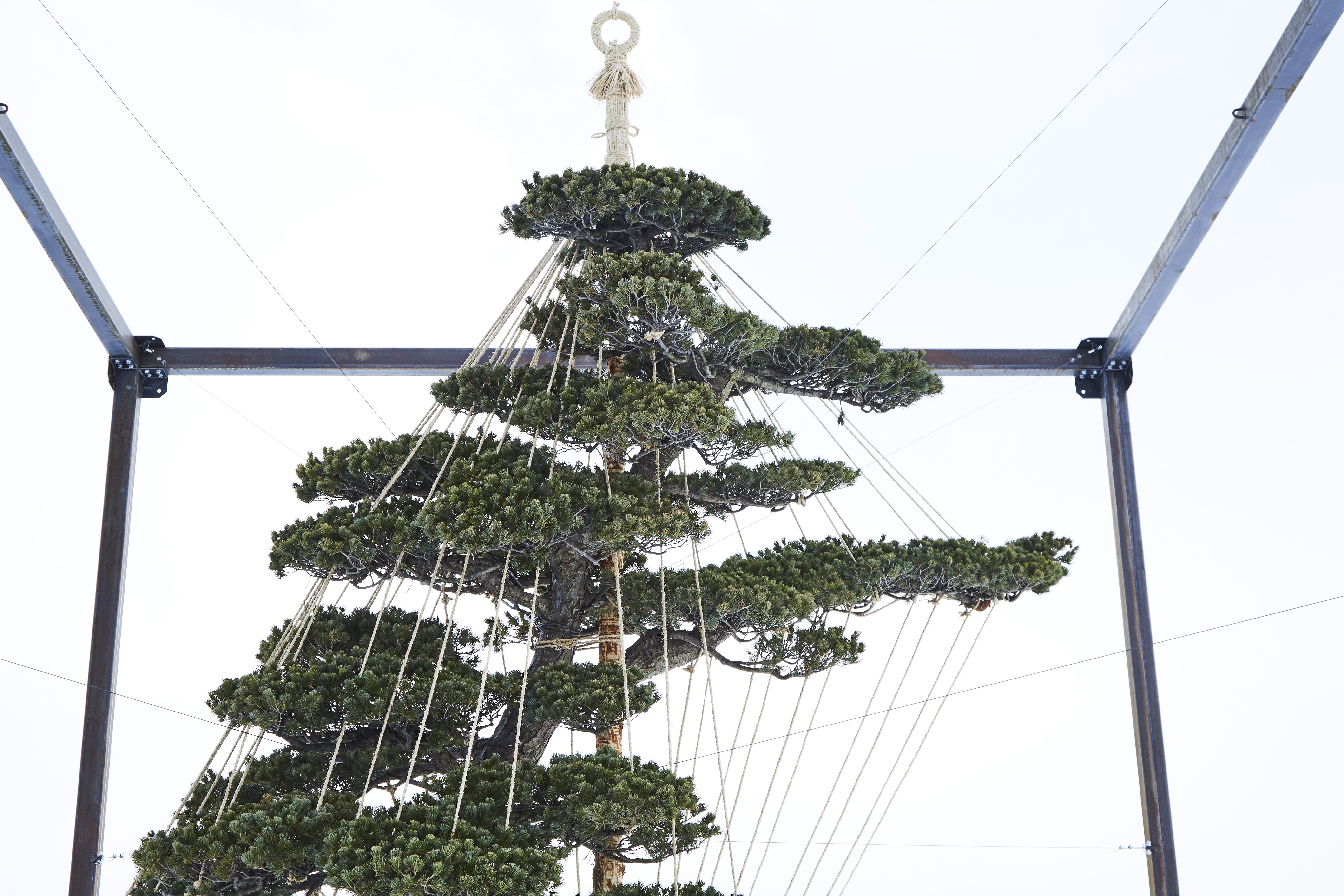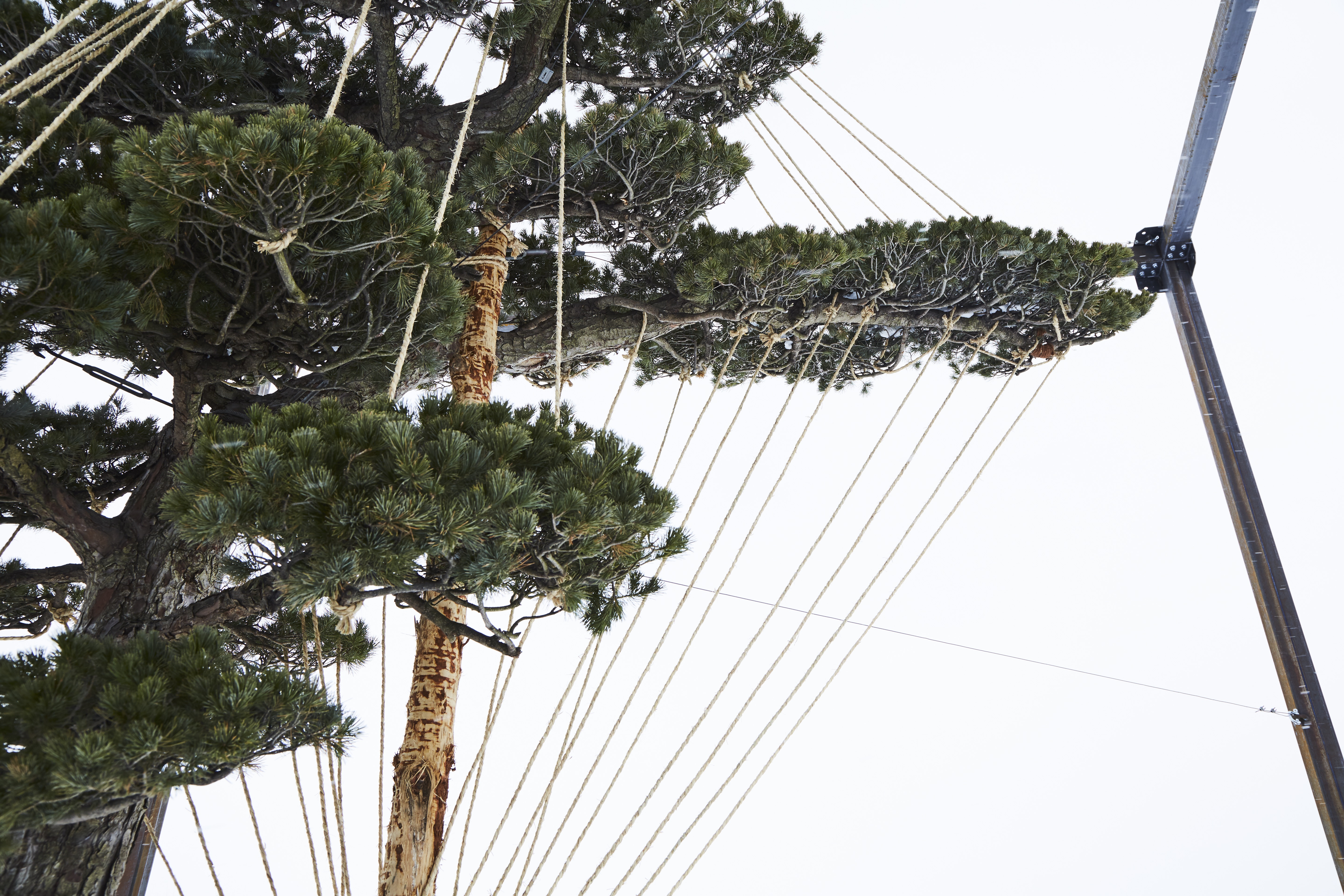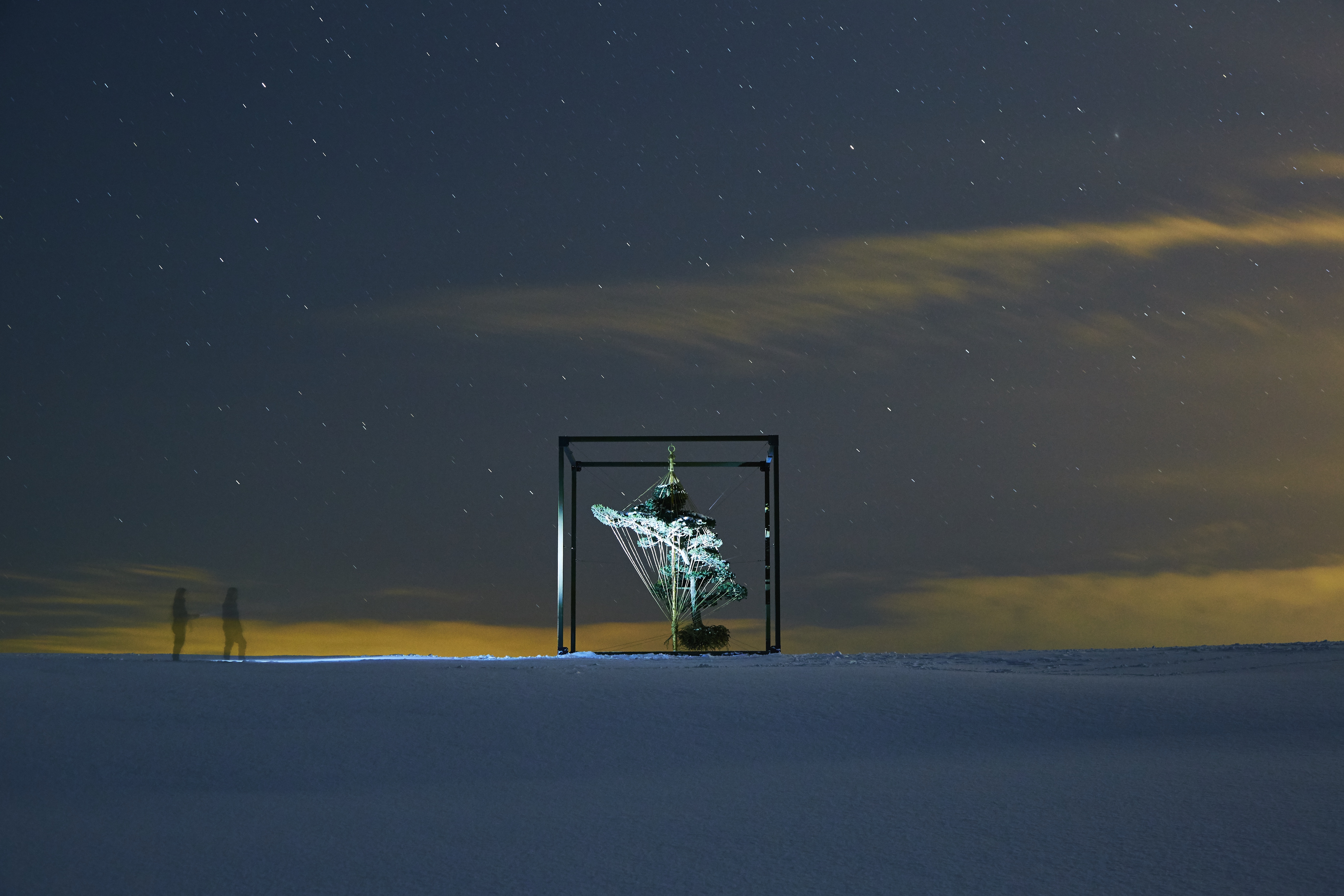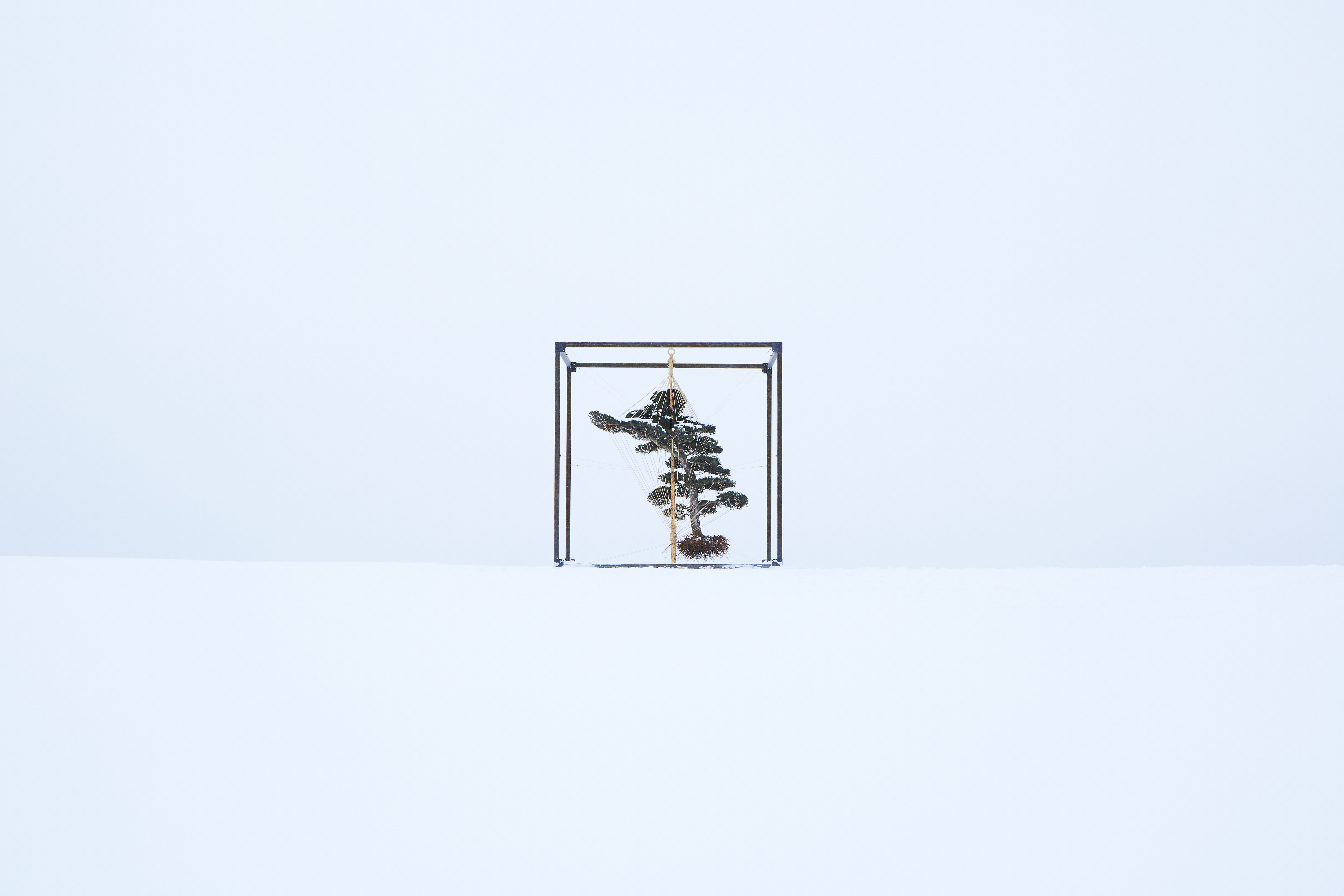 See more of Azuma Makoto's work on his website.
Related: 
Stunning Photos of a Bonsai Traveling the World

Why is This Artist Trapping Flowers in Blocks of Ice?
A Brave Bonsai Goes Where No Plant Has Gone Before
Source: vice.com