What could have been just a white, minimalist apartment in Moscow has been transformed by UR Bureau into a vibrant home accented with a kaleidoscopic gradient of colors. Architect Rustem Urazmetov asked himself, "Why use one color if you can have everything at once?" Good question, and he answered it by incorporating a range of colors, from shades of green, turquoise, blue, and purple, linked throughout each room.
In the main living space, color begins in the kitchen and carries through seamlessly to the dining spaces and into the living room without a break.
The color gradients can be found on the custom furniture, like the built-in purple banquet in the casual dining area and the double-sided sofa that spans turquoise to bright green. White walls and ceilings, along with pale grey floors, let the colors lead without overtaking each space. Massive windows keep the interior filled with light allowing the bright hues to pop.
A light graphic pattern across some of the surfaces adds a textural layer of interest.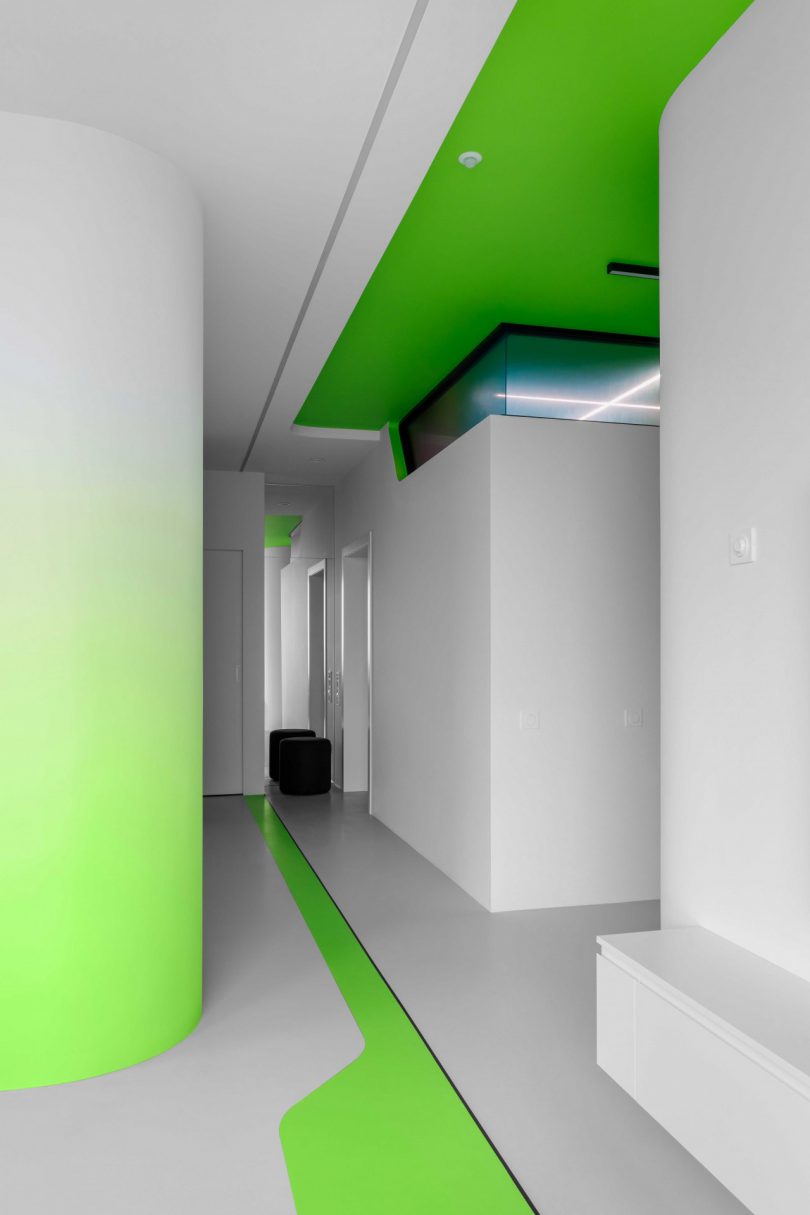 No room was ignored. Each bedroom received its own gradient colorway along with geometric accents making each space unique.
In the primary bedroom, the colors transition from blue to turquoise with soft wall panels acting as the headboard before turning into a sofa. The closet is wrapped in bold blue that extends onto the ceiling and floor and features a rounded corner.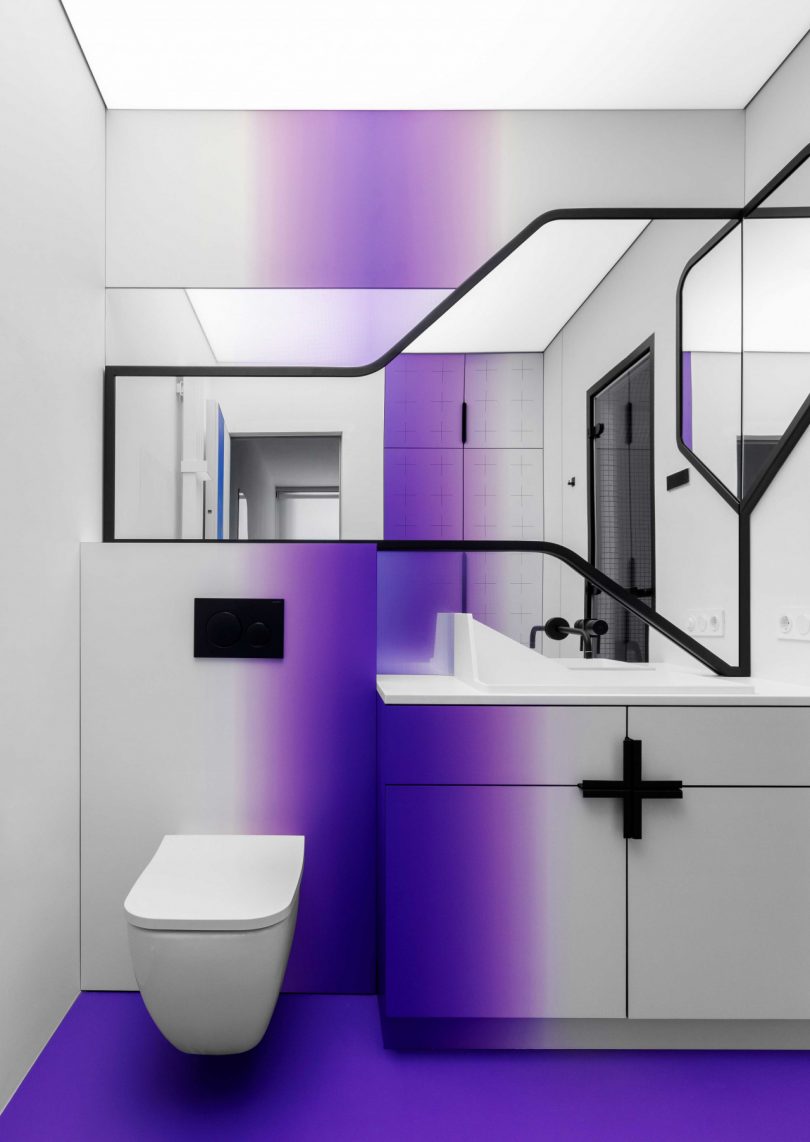 The primary bathroom is just as bold with a vibrant purple design paired with white surfaces and black accents.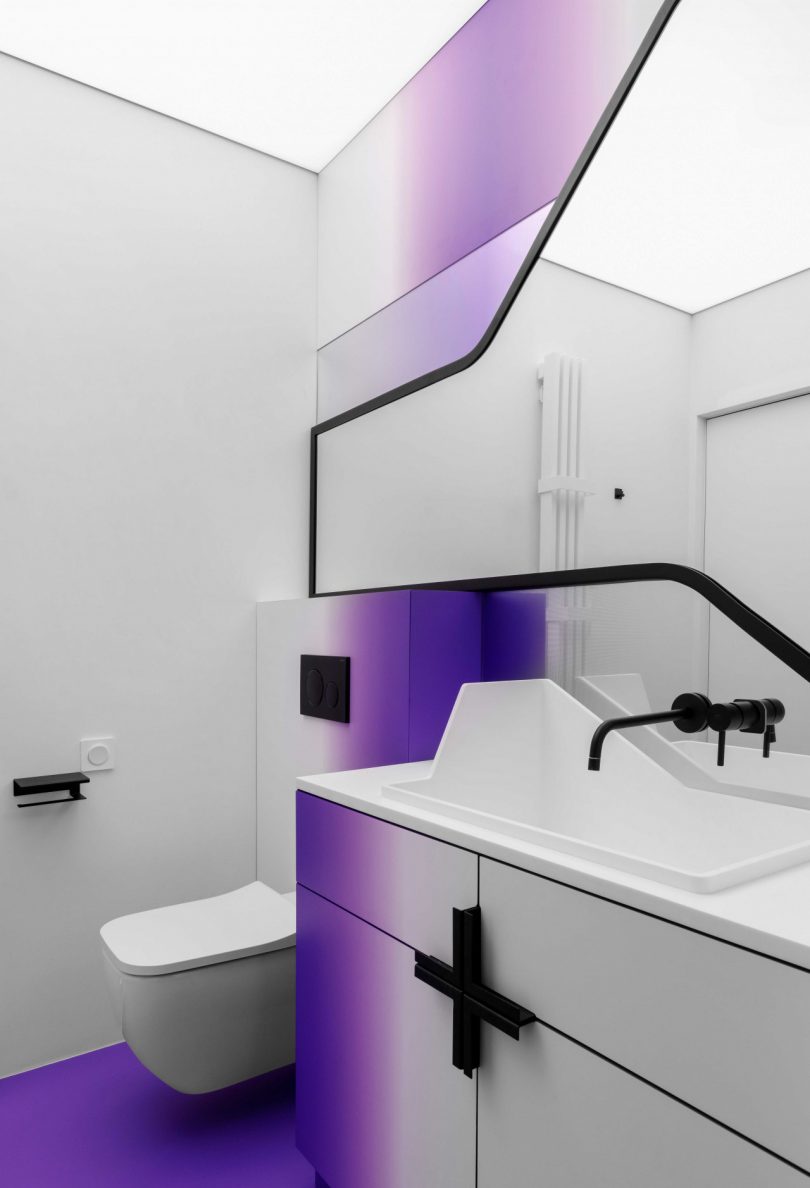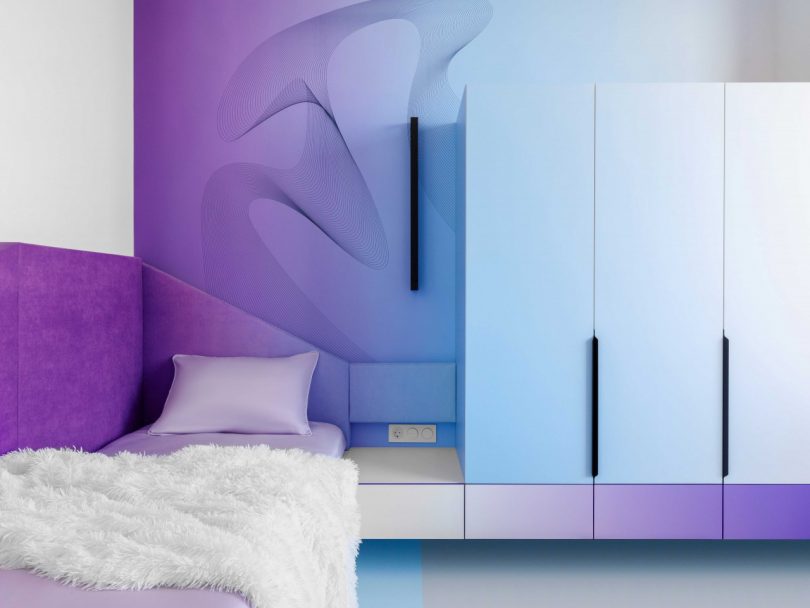 Photos by Alexander Volodin.
Source: design-milk