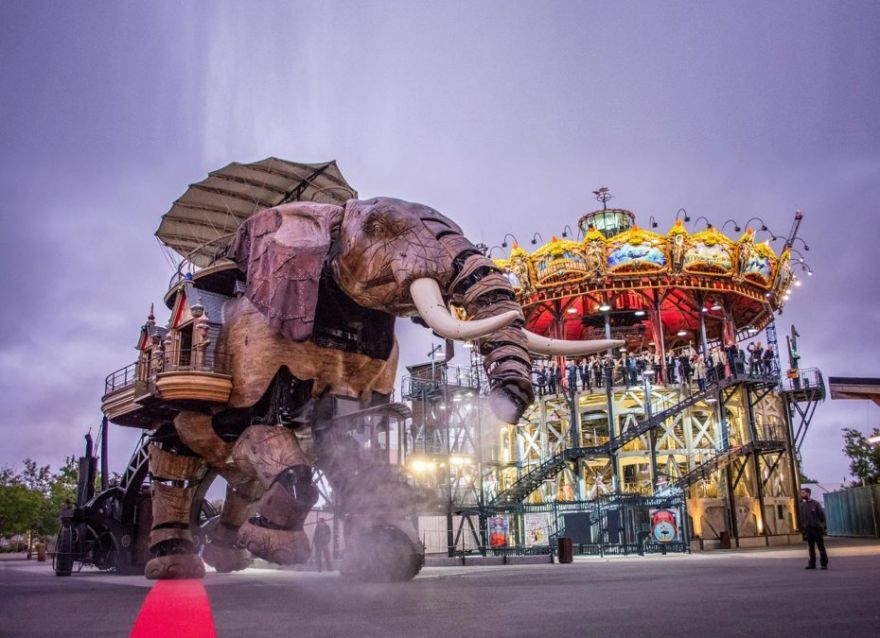 The contraptions described in Jules Verne's novels or those which Leonardo da Vinci had sketched in his notebook have that aura of steampunk emanating from them. In the same vein, a couple of enterprising individuals had set up their own workshop to build similar machines.
Headed by Francois Delaroziere and Pierre Orefice, La Machine has brought to life some bizarre attractions which one can only imagine or dream about, akin to those from fantasy worlds.
On their island of machines, we're invited to ride a herd of fantastical beasts that were born inside a creative madhouse of reverie. The Grand Éléphant is one of their most famous creations. Climbing aboard the walking cathedral of steel is like travelling on the top floor of a travelling house – one that blasts steam out of its trunk.
(Image credit: La Machine)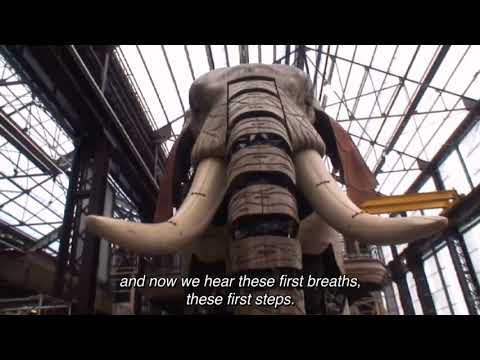 Source: neatorama