Block722 designed this modern holiday home on the southern edge of Lefkada, a Greek Island overlooking the Ionian Sea. Developed by Hadamisteko and constructed by Paleros Dream Homes, Villa Apollon is located on a cliffside surrounded by local, green vegetation and ocean views. The entrance to the home begins at the highest point with paved terraces leading visitors down to the main house.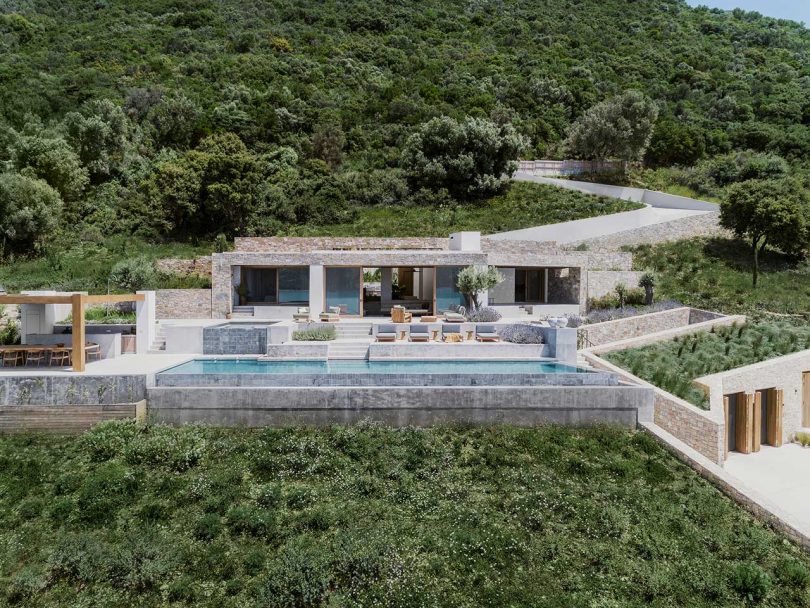 To not visually overtake the landscape, Block722 built part of the house into the land allowing the architecture to slope down with the natural topographic lines of the site. While almost invisible from the street above, the house is oriented towards the water offering views from every room. When entering through the front door, uninterrupted sight lines draw eyes directly to the ocean beyond.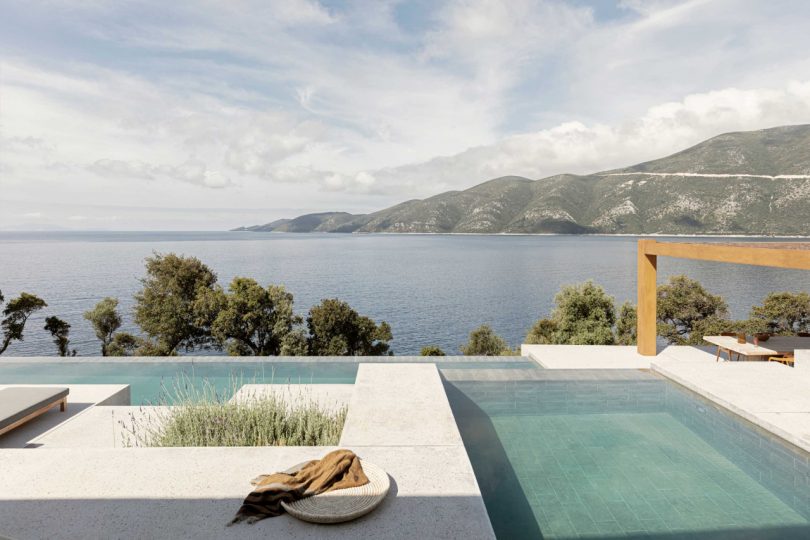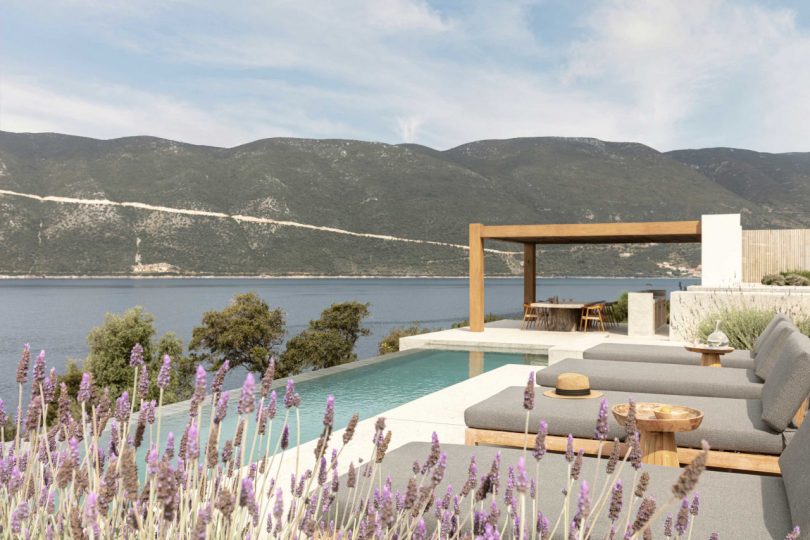 The outdoor space includes a dining area, fully equipped barbecue kitchen, and swimming pool for maximum relaxation.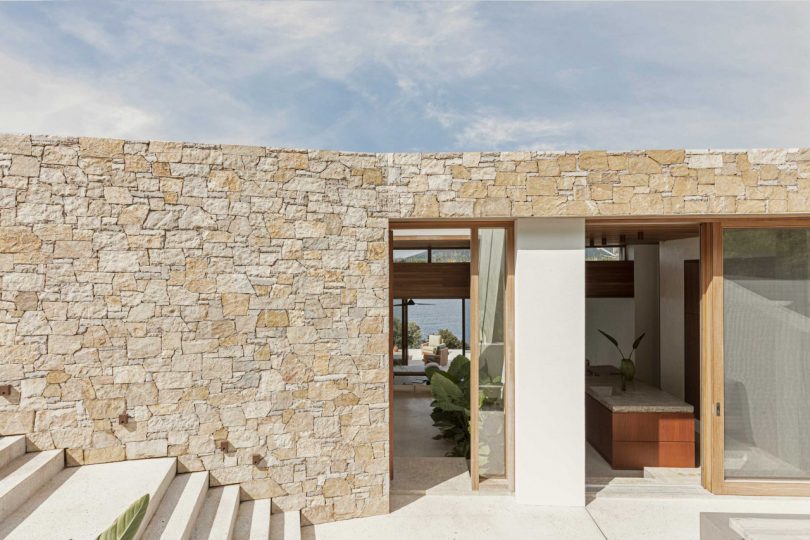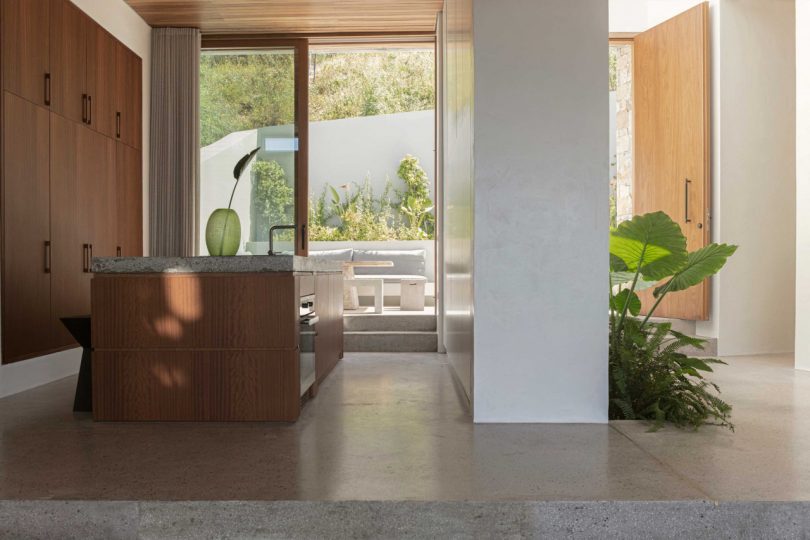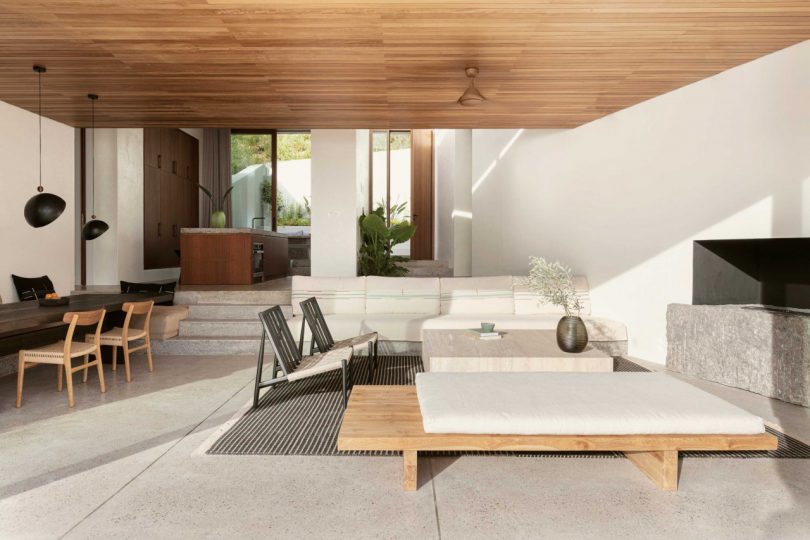 The interiors are decked out with modern furnishings and fixtures, along with textured surfaces that give nod to its Mediterranean location. Teak wood covers the living room ceiling, which juxtaposes the pale terrazzo floors.
Floor-to-ceiling doors slide to the side to extend the interior outdoors to enjoy the best views.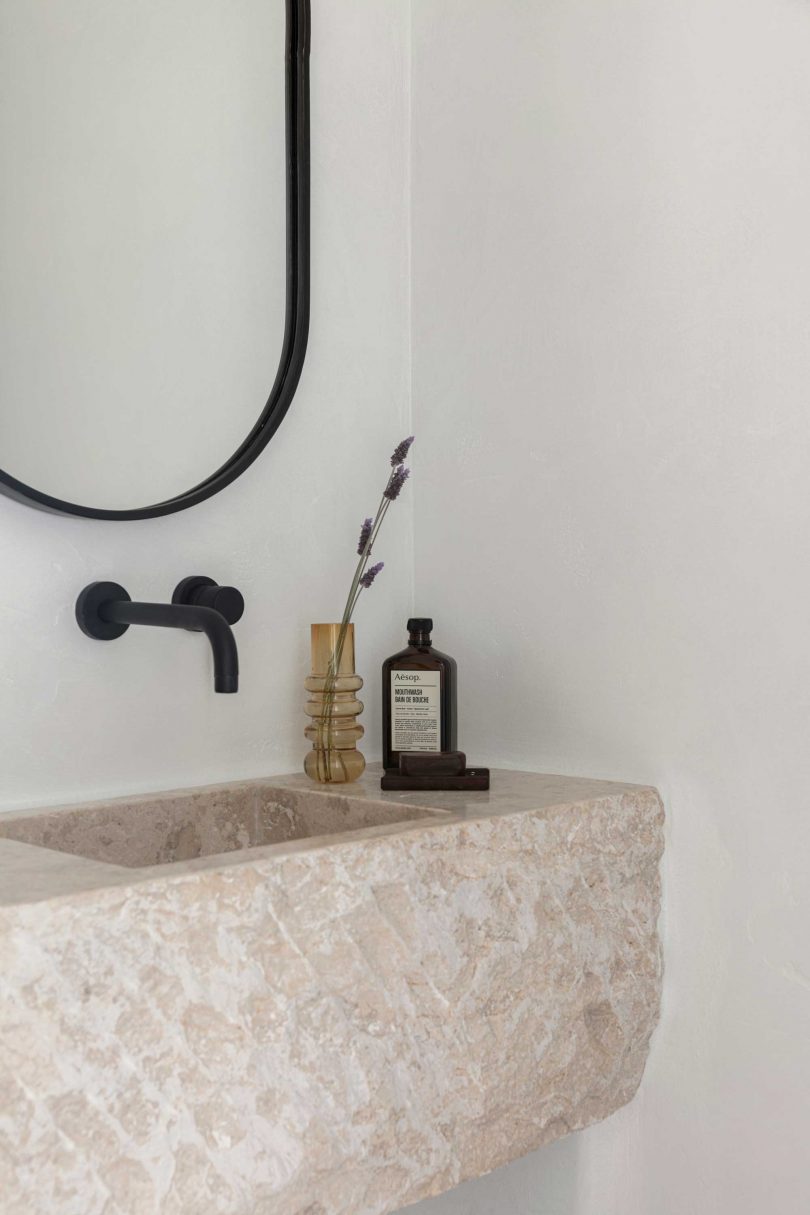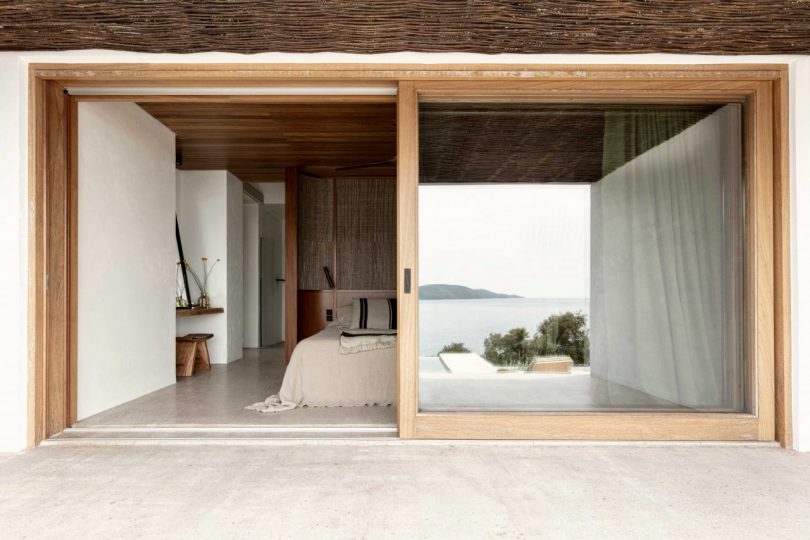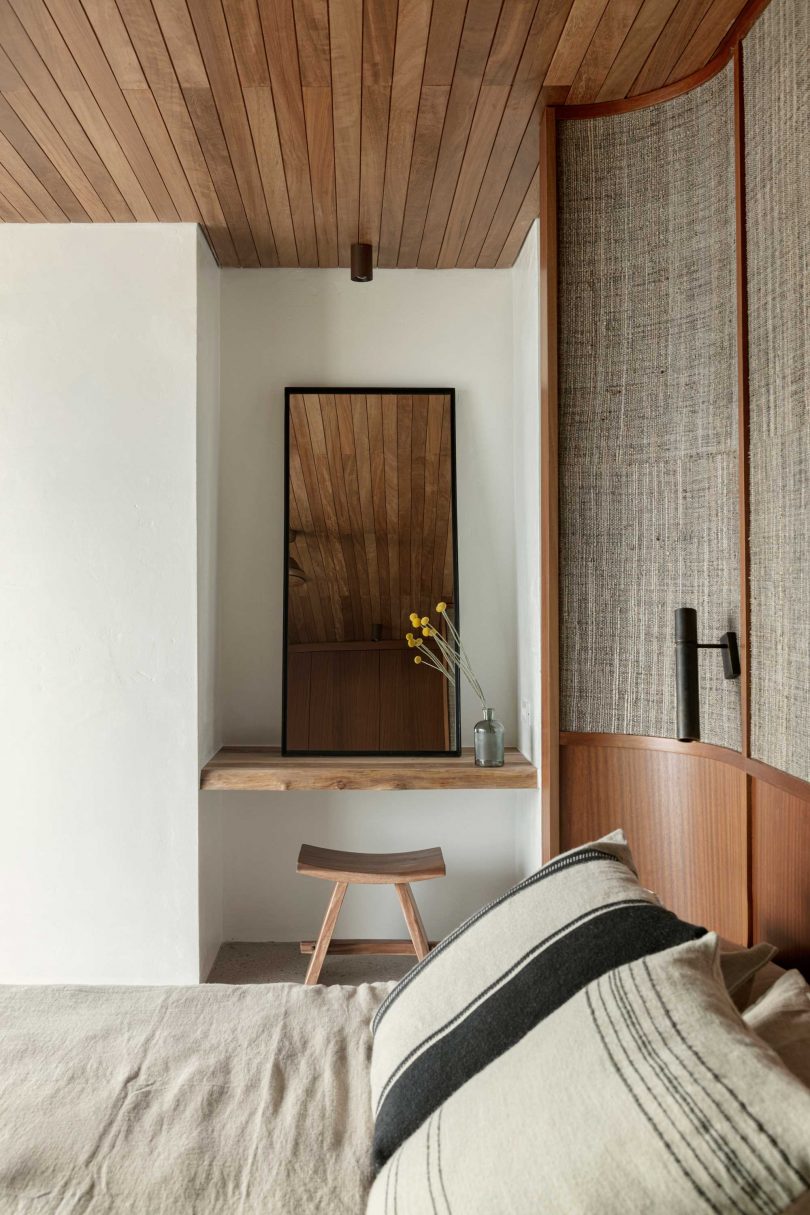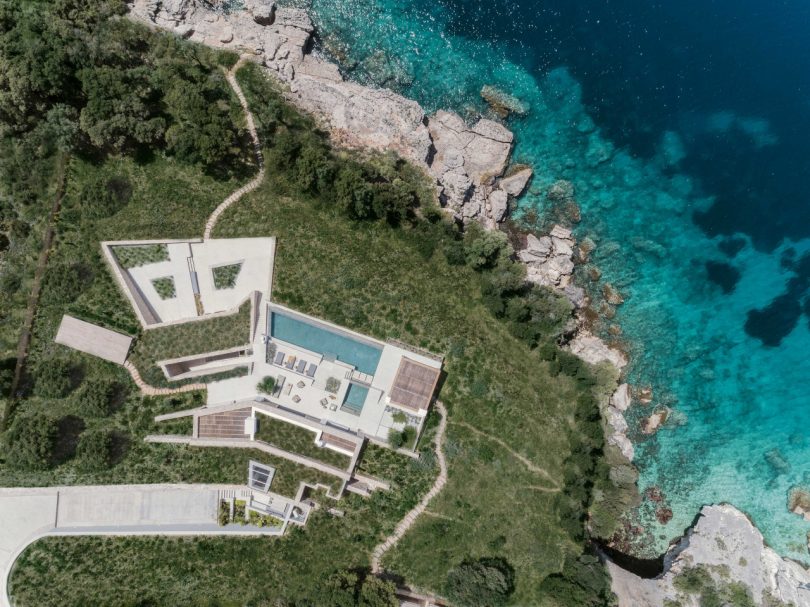 Photos by Yiorgos Kordakis.
Source: design-milk