Memphremagog Lake House is a minimal residence located in Quebec, Canada, designed by _naturehumaine. The clients wanted a home that reflected their lifestyle, and create a contemporary and warm space for gatherings with friends.
As the entryway overlooks the house from above, the architects placed visual importance on the geometry of the roof. As such, the chalet consists of three volumes topped by sculptural roofs with diagonal ridges. Each ridge also forms a polygonal opening at the top, serving as a skylight for additional natural light.
On the main floor, the volumes with cathedral ceilings shelter various functional groupings. The first of which housing the main living spaces, the second a workshop and parking, while the third encloses the night spaces. Central to the living space is a three-sided steel-clad foyer that faces the kitchen, dining room and living room.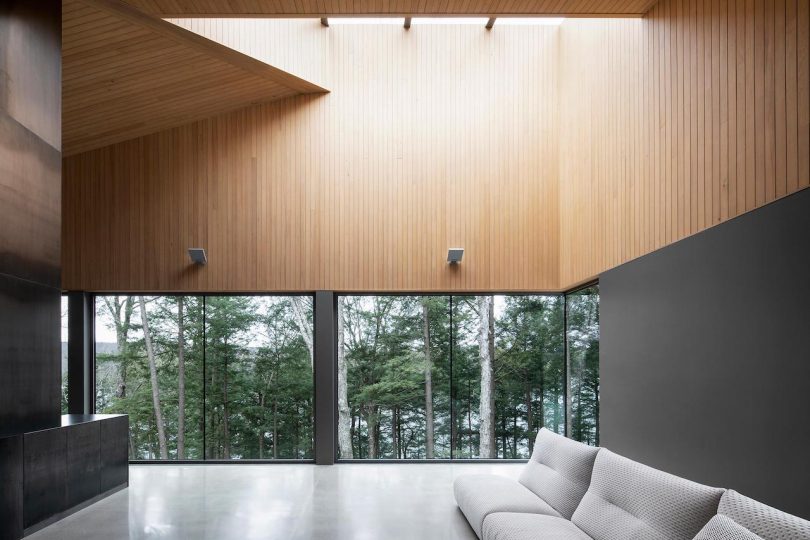 Photography by Adrien Williams.

Source: design-milk