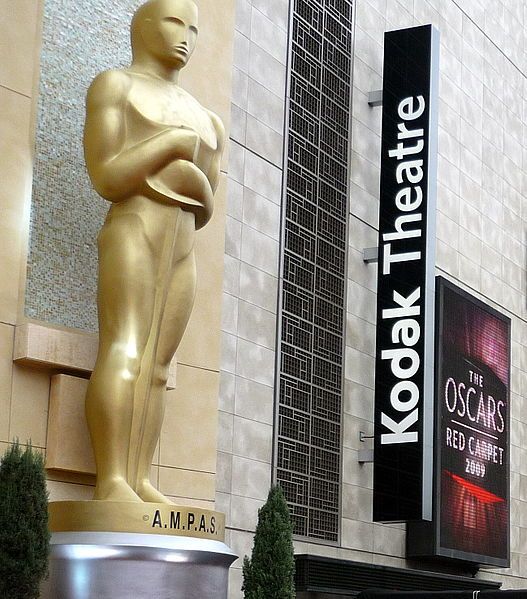 After this year's Oscars broadcast garnered the lowest ratings ever, the Academy of Motion Picture Arts and Sciences will make some changes to the Academy Awards. The broadcast will be earlier in the year, and some awards will be announced during commercial breaks, so that the broadcast can stay within three hours. But the big news is the new award.
At least as important, in terms of improving the ratings of the Oscars telecast for ABC, the Academy also said in its letter that it "will create a new category for outstanding achievement in popular film" in time for the 91st Oscars, adding that "[e]ligibility requirements and other key details will be forthcoming." Some will complain that adding such a category cheapens the prestige of the Oscars, making it more like the People's Choice Awards or MTV Movie & TV Awards, but that is old-world thinking. More than the length of the telecast or the name of the host, Oscar ratings have been shown to correlate with the popularity of the nominated films among the general public. And the gulf between what the public buys tickets to see and what the Academy nominates and awards has never been greater.
The backlash against such an idea was immediate. Some critics see the popular award as an excuse to exclude blockbusters from the Best Picture category, even though the Academy says a movie can be nominated for both. The Academy sees it as a way to counteract the exclusion of blockbusters, as was the intent in expanding the Best Picture category to ten films a few years ago. Some think the idea is specifically targeted at the critically-acclaimed Black Panther, while others see it as a continuation of the Oscars' traditional exclusion of science fiction, fantasy, and superhero films, no matter the quality, much like animated films, which have always had difficulty in being considered for Best Picture. Either way, it's an admission that the usual contenders for Best Picture aren't popular movies- and that fewer people want to see them celebrated on TV. -via Digg
(Image credit: Greg Hernandez)
POLL: What do you think of the Outstanding Achievement in Popular Film award?
This is a good idea because I'll be more likely to watch the ceremonies.
This is a good idea because otherwise, blockbuster films would never win an Oscar.
This is a bad idea, because it's an excuse to exclude blockbusters from the Best Picture category.
This is a bad idea, because blockbusters have no place at the Oscars.
I don't care, but I want to see the answers.
Source: neatorama