There's no better place to grasp the rise of UK graffiti culture than Bristol. Famously known as the home of Banksy, the city in Southwest England has long been a hub for creatives, producing work that's rested on the fringe of the mainstream, giving voice to the alternative.
John Nation, a Bristol boy born and bred, and a graf legend in his own right, has seen it all, having provided legal wall space for young artists to paint at Bristol's Barton Hill Youth Centre in the mid-80s. There, while employed as a youth worker, Nation immediately saw graffiti for what it was, a medium far away from mere delinquent vandalism that offered opportunity for kids in desperate need to express themselves. It's now an art form sought after by galleries and advertisers alike.
"I never envisioned back in the mid-80s that the art form in itself would still be relevant and cutting-edge," Nation tells Creators. "Never would I have imagined that many of the artists that I worked with then would go on to become household names."
Regularly giving street art tours around Bristol, Nation has now put together Graffiti Nation, his first exhibit inclusive of over 40 artists that demonstrate the handwriting styles and lettering concepts found throughout the streets of the city today.
"This isn't going to be a nice street art show," he says. "It's predominantly featuring guys that are writers who feature heavily in Bristol's graffiti culture. I've also included guys that I would call character painters, so predominately illustrated caricatures that sit side by side with the graffiti scene."
The rise in popularity of artists like Banksy, who spent time painting at Barton Hill, has helped make graffiti and street art more accessible, moving it away from its outlawed past and into areas of more public acceptance—Lonely Planet's latest book, Street Art, which documents the scenes of cities around the world, is a testament to that. But Nation says that these developments, where tagging often falls under the same category as a beautifully constructed street art piece, would not be possible without the pioneering graf writers of the late 60s.
"Those were the people that laid the foundations and took the risks," says Nation, citing places like Philadelphia, New York, Paris, London and Amsterdam as some of the early epicentres. "Those were the guys that were doing something creatively, and probably illegally, that served as the stepping stone for many of these current street artists who have never really been involved with graf culture. They've all come from the same roots."
Work has been produced solely for the Graffiti Nation show, maintaining both the diversity and raw edge that can equally be experienced outside the gallery space. Two artists have recreated pieces of that they made while at Nation's Barton Hill project, reflecting on the scene's evolvement, be it through lettering or methods of paint.
"It's a good representation of lots of different guys who write and produce different styles of graf," says Nation. "It's a continuously changing landscape in Bristol."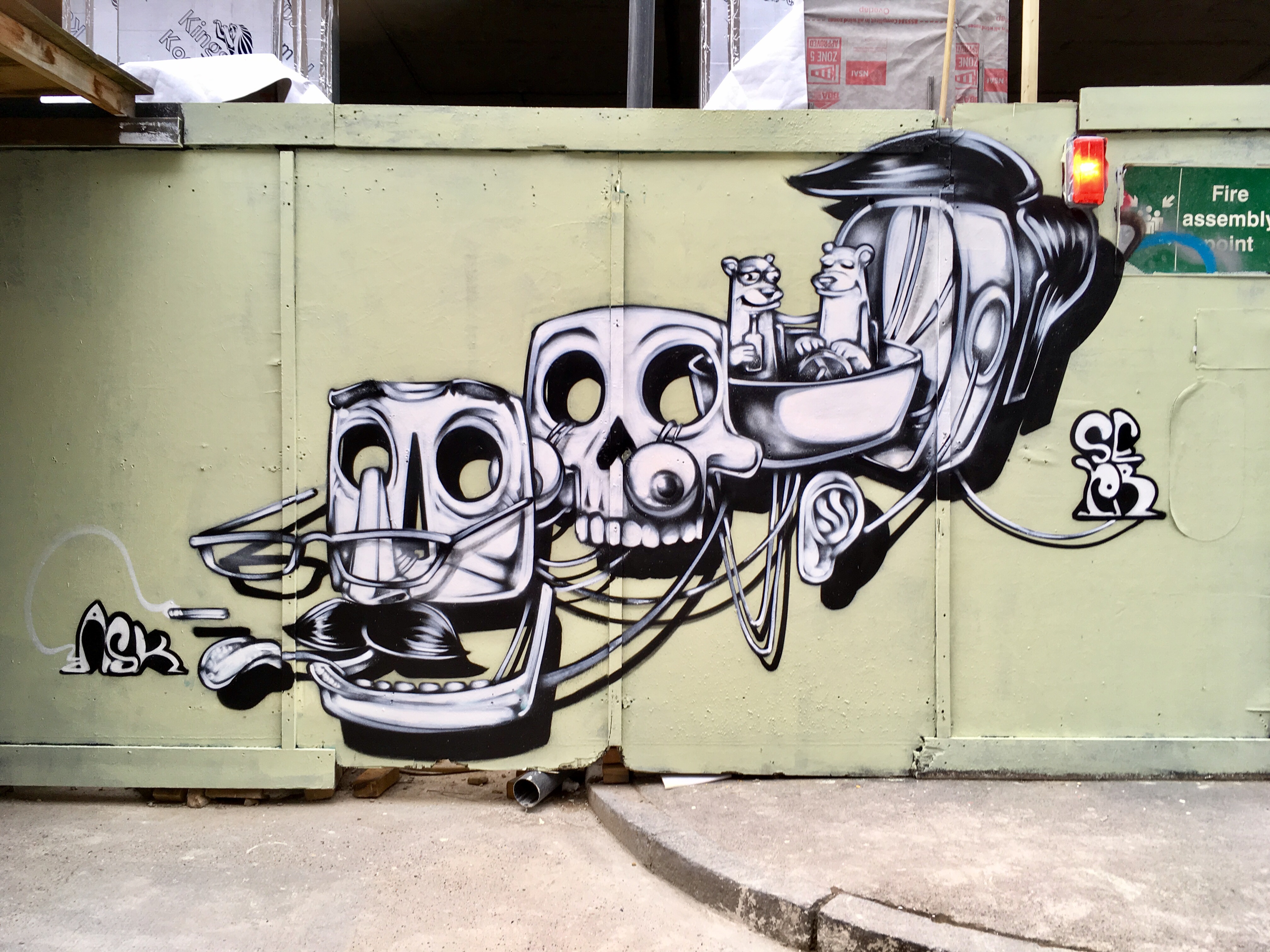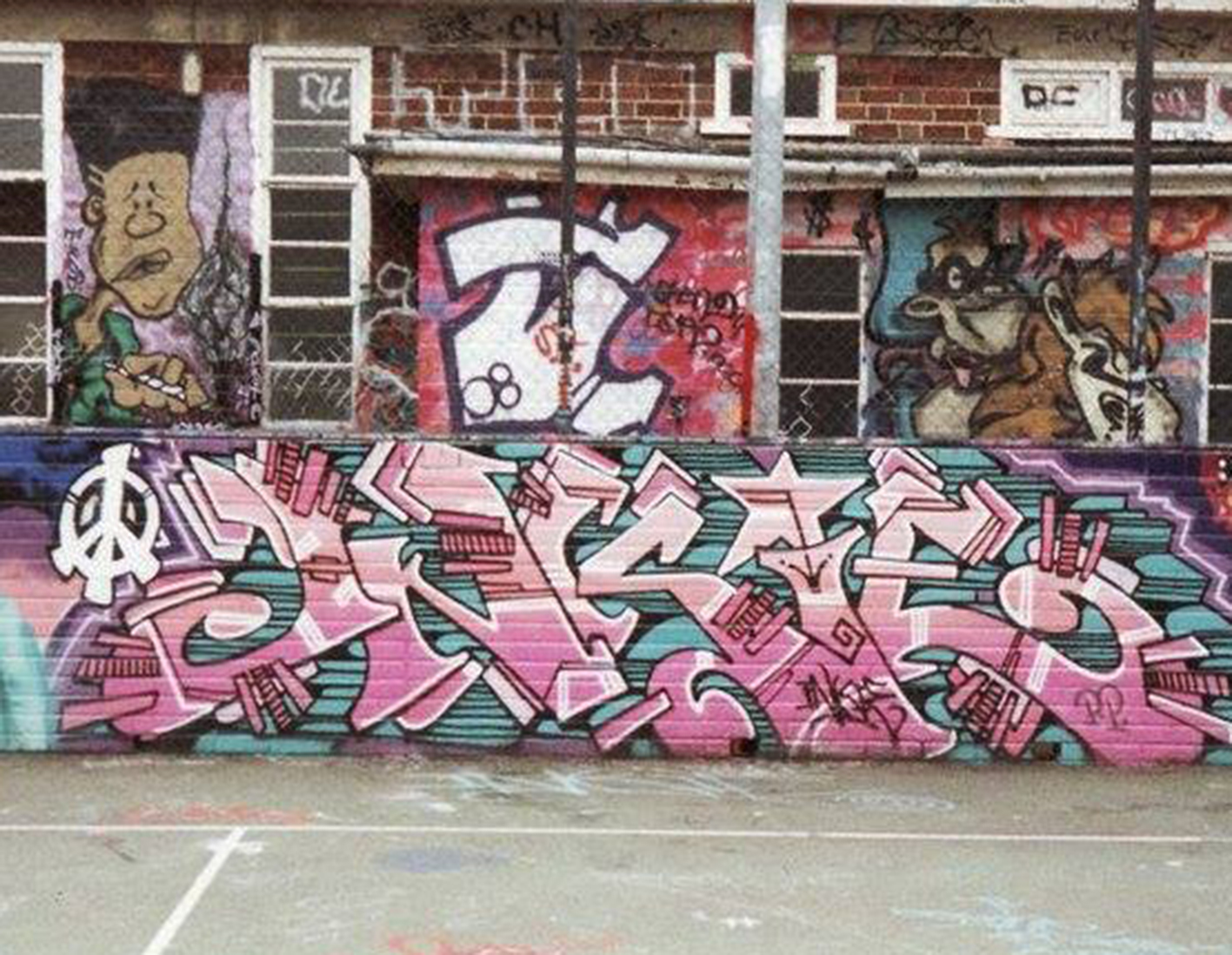 Graffiti Nation is on display at Upfest, North Street Gallery until 12 May 2017, in partnership with Upfest, Europe's largest street and graffiti festival. Find out more here.
Graffiti Meets Oil Painting in Stunningly Realistic Murals

'Girl Power' Documentary Gives Female Graffiti Writers Their Due

Graffiti Writers Will Hate This
Source: vice.com