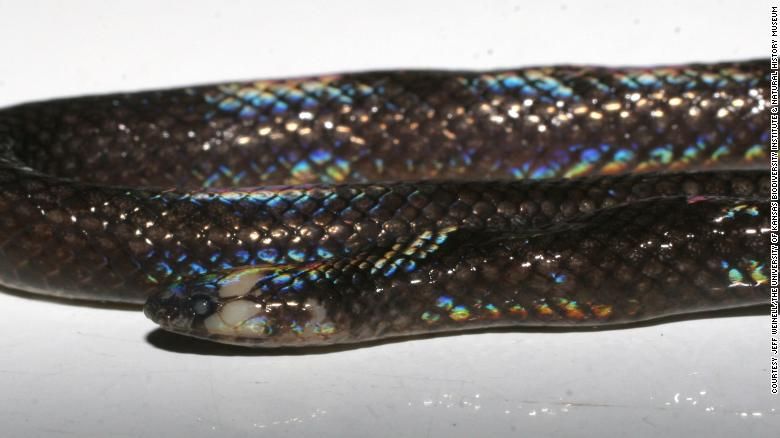 It was hiding in plain sight, too. A graduate research assistant at the University of Kansas has discovered not one, but three new species of snakes preserved in the university's Biodiversity Institute's biodiversity collection. The snake specimens were overlooked until Jeff Weinell discovered that they were actually new species, and now these specimens are the only known members of a new snake genus called Levitonius:
The newly identified Levitonius mirus, also known as Waray dwarf burrowing snake, is native to the islands of Samar and Leyte in the Philippines, an exceptionally biodiverse archipelago that includes at least 112 land snake species, according to the study.
The snake has among the fewest number of vertebrae of any snake species in the world, according to the study, and has a long and narrow skull relative to its size, Weinell explained in a conversation with CNN. Its scales are highly iridescent, and it is likely that its diet is based on earthworms.
Weinell emphasized the importance of collaboration between US-based scientists and scientists in the Philippines, furthering the understanding of biodiversity in the region.
Image via CNN
Source: neatorama