Originally falling in love with a modern home built on a flat lot in Atherton, California, the homeowners spent years renovating their property to include a small garage expansion and second floor addition. The only thing left to tackle was their outdoor space. The private backyard, full of redwoods and other mature trees, marked the ideal space to transform into their dream outdoor oasis. Surrounded by the lush landscape, the Atherton Pavilions, designed by Feldman Architecture, add additional square footage – 450-square-feet each, to be exact – for an outdoor kitchen and dining area, as well as a place for meditation and exercise.
The pavilions are strategically placed around the original trees helping to blend the new structures with nature. The kitchen pavilion and patio space are situated by the swimming pool making for the perfect backyard BBQ setup.
Both pavilions are clad on the ends with Alaskan yellow cedar slats, for privacy on the exercise/meditation one and for adding a feeling of openness on the kitchen structure. Over time, the wood with naturally weather making it further blend into its surroundings.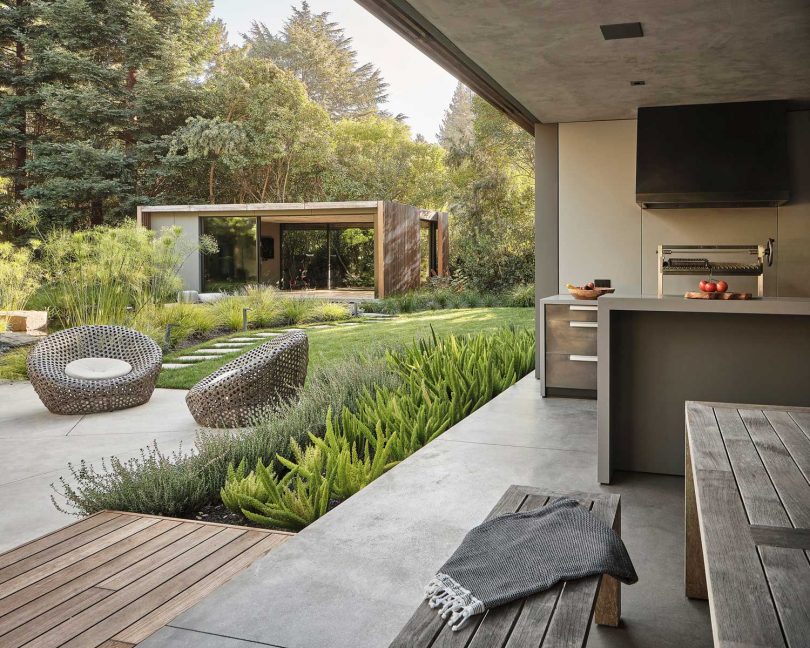 A pathway passes a new water feature on the way to the second pavilion, which houses the meditation, yoga, and exercise studio.
Both pavilions are lifted off of concrete foundations making the structures appear as if they are floating over the landscape.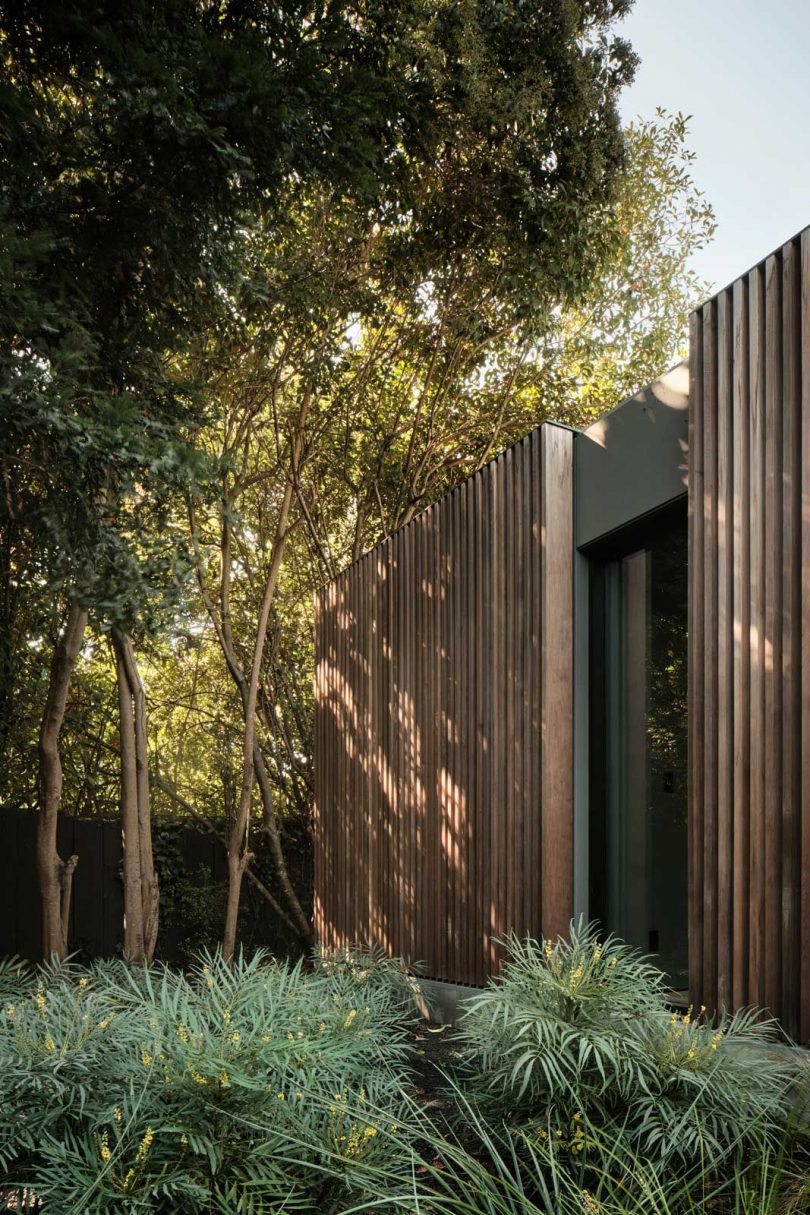 Project team
Architecture: Feldman Architecture
Contractor: Design Line Construction
Landscape Design: Thuilot Associates
Structural Engineer: Daedalus Structural Engineering
Civil Engineer: Lea & Braze Engineering
Geotechnical Engineer: Romig Engineers Inc
Photos by Adam Rouse.
Source: design-milk