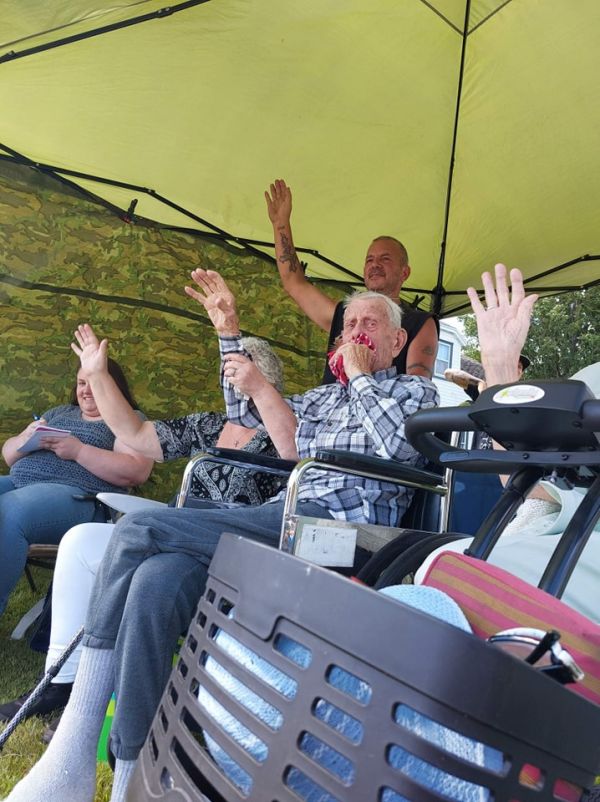 Dave Larson loves his dad. Orville Larson of Rosholt, Wisconsin, is 90 years old and in hospice care. Dave posted an invitation at a community Facebook group for people to come by and give his dad an experience he'd really appreciate.
He had a love of old cars and motorcycles. In his younger years he raced motorcycles and has many trophies. Him and his late wife, Mona, traveled all over the States on a bike even. We were wondering if we could get some riders together to meet this coming Sunday downtown Rosholt at 3 pm this Sunday July 31st and go past his place in town slowly. We will have him up and sitting at the end of his driveway for him to watch. Please help us make this a great day for our Dad. Ha also loves old cars, so if you have one please feel free to join in.
Larson expected maybe 20 people to come by, but almost 400 vintage motorcycles and cars showed up!
Orville Larson was very moved by the parade, and even got to ride in a sidecar before it was over. A good time was had by all. -via Fark
(Image credit: Dave Larson)
Source: neatorama