Jonathan Gardenhire is a photographer who believes in literature. In his new exhibition, A Mighty Fortress is Our God and Other Pictures at Medium Tings, there are more books than there are photographs. The portrait, Untitled (Shomari), of a young chocolate male against a pink backdrop, rests atop a plateau of books — Juba to Jive, In the Tradition, Native Son, Race and Ideology, Harlem On My Mind, Miles and Me, PIMP, The Autobiography of Malcolm X, and Manchild in the Promise Land, to name a few. Pictures like Untitled (Through the Darkest America), Untitled (Flesh) and Origin of the World are all images of books and black men. It's fitting: the exhibition wrestles with what it means to be black and male, in reality and as poet Claudia Rankine wrote in her lyric, Citizen, in the imagination, now and yesterday and possibly in the future.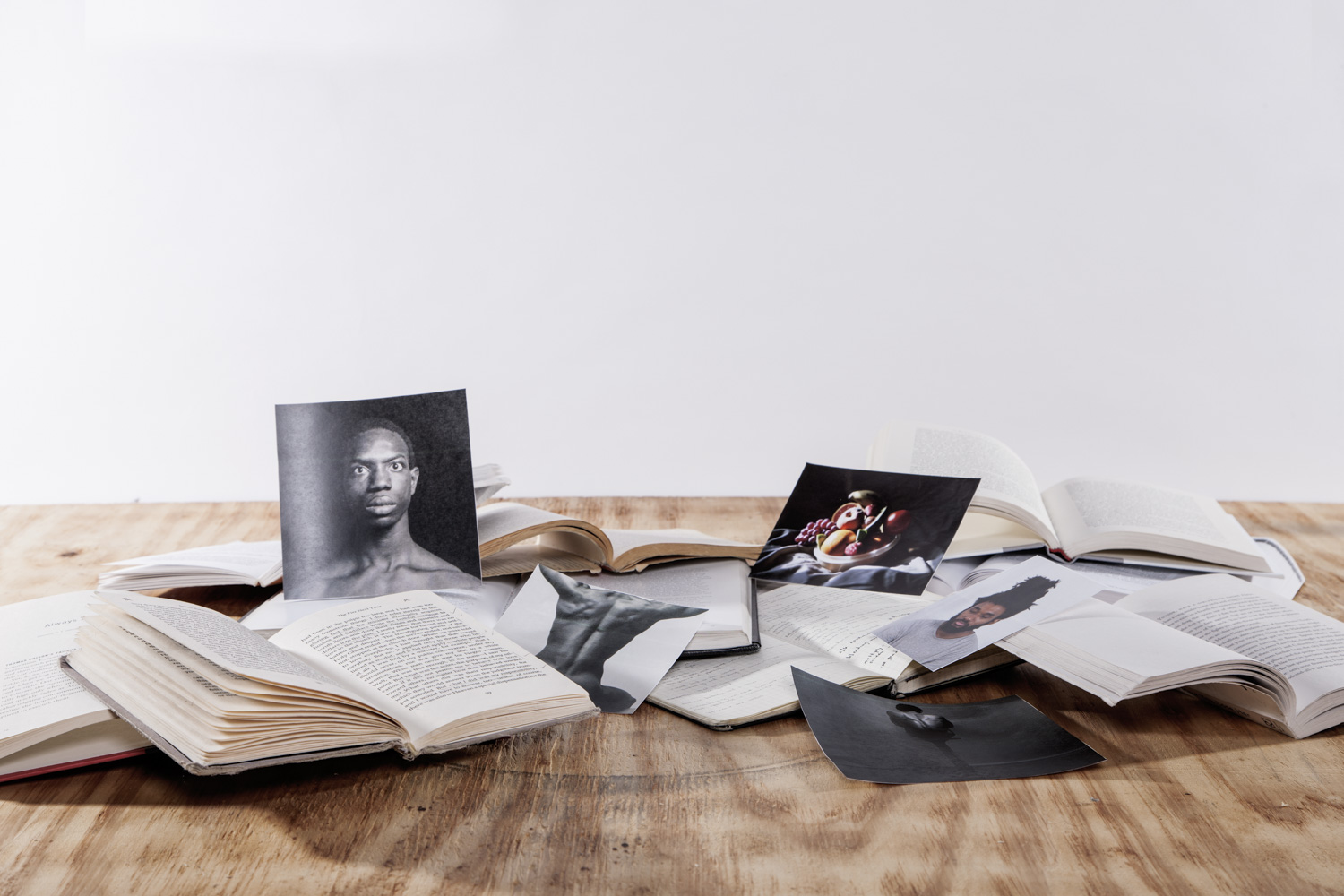 "The exhibition shows a selection of the pictures I've been making between 2012 and now," Gardenhire tells Creators. "I've been intrigued with the ways we picture ourselves; or more broadly, the ways I can utilize image-making as a tool to investigate race in visual culture by picturing various histories, memory, and portraiture." The selection of images in the exhibition aims to re-contextualize blackness, mostly into a visual language that helps the artist "make sense of things."
"The first portrait that I photographed that I would consider part of this style was of my nephew." (This work isn't in the show.) He says, "At the time I was reading Baldwin's The Fire Next Time, and I really wanted to create an image of my nephew that was both familiar and transformative for the both of us. After photographing him, I continued to make portraits of young black males."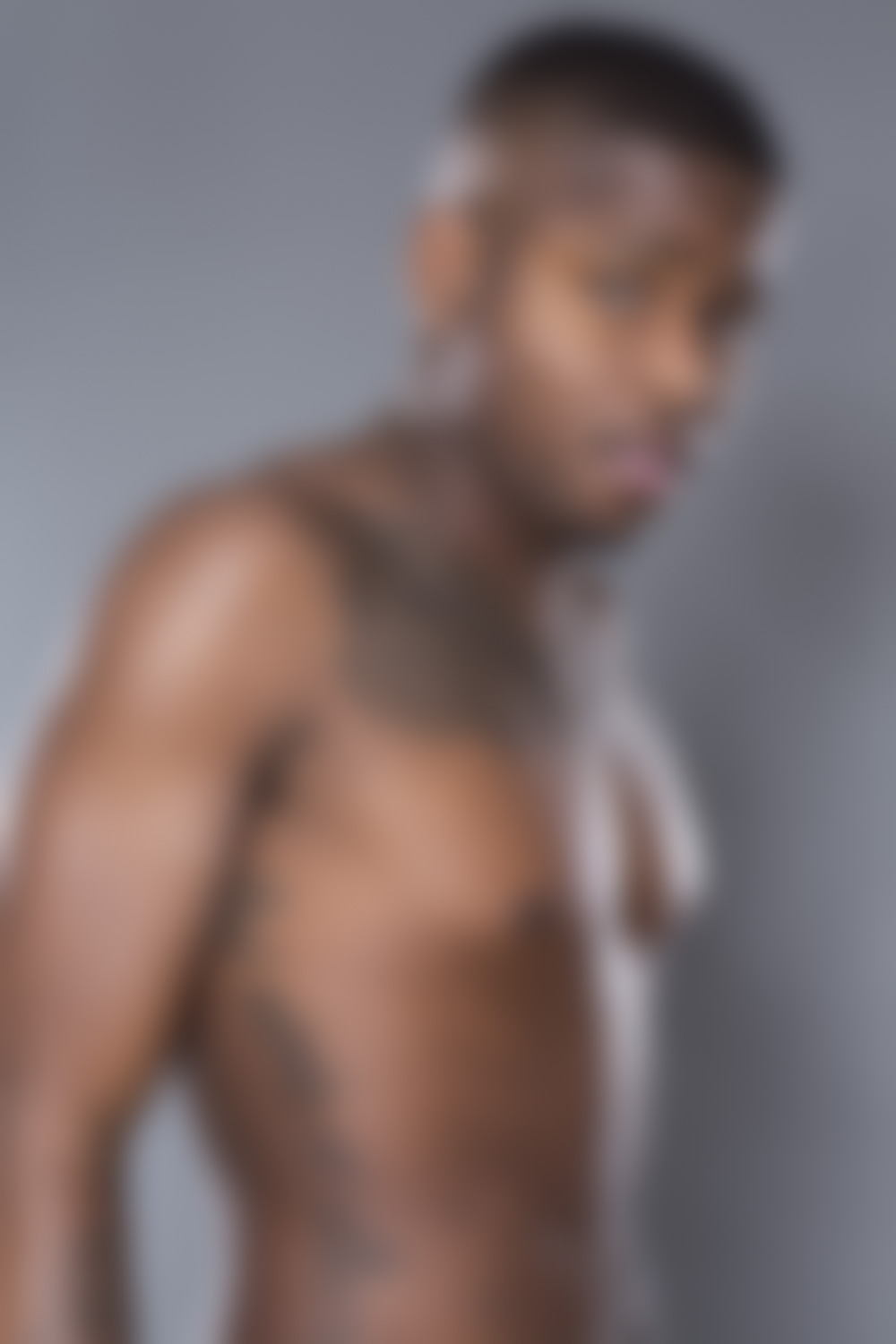 A bevy of them are on display. Gardenhire calls the images "honest pictures of black men." One, Untitled (E Pluribus Unum 1), is a blurred picture of a brown man. You can make out his general shape, but it is the imagination that creates his identity. Who is he? That's for you to decide. However, the work's title translates to "Out of many, one." The latin phrase is the official motto of America, and in this instance, alludes to the ways in which black men are seen, good or bad, as one and the same.
"I simultaneously make pictures of sculptural assemblages of books, photographs, and other printed matter and objects that are really just reference images of the things I'm looking at or most curious about at the time," says the artist. The results are photographs that reference blackness through more apparent connections and less obvious juxtapositions and sometimes contradictions.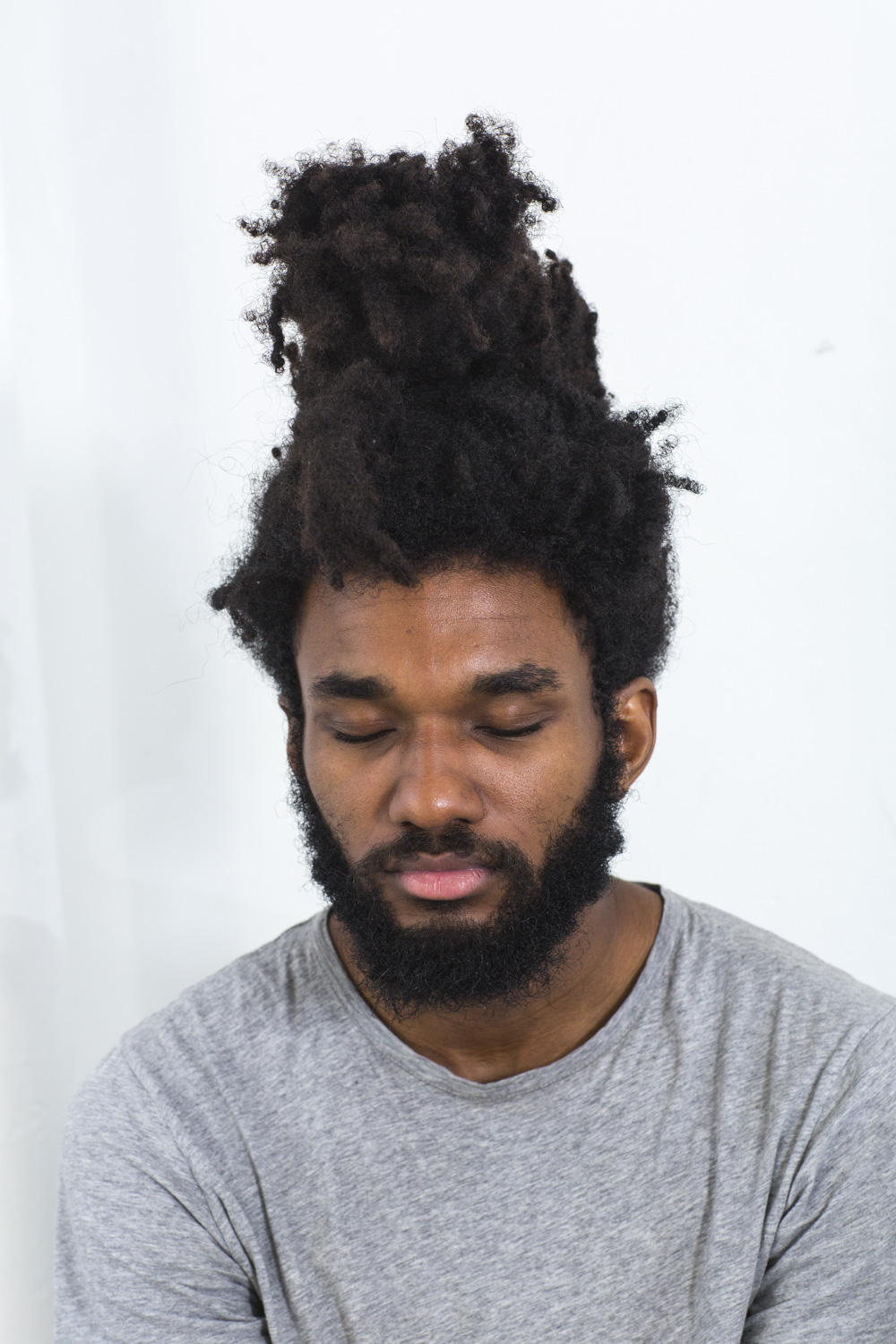 "Coincidentally, the first still-life I created in this style, Origin of the World, has a beautifully distressed copy of The Fire Next Time, opened to a page from Down At The Cross — Letter from a Region of My Mind. Above it is an image from Robert Mapplethorpe's Black Book, a book of pictures received unfavorably by black men.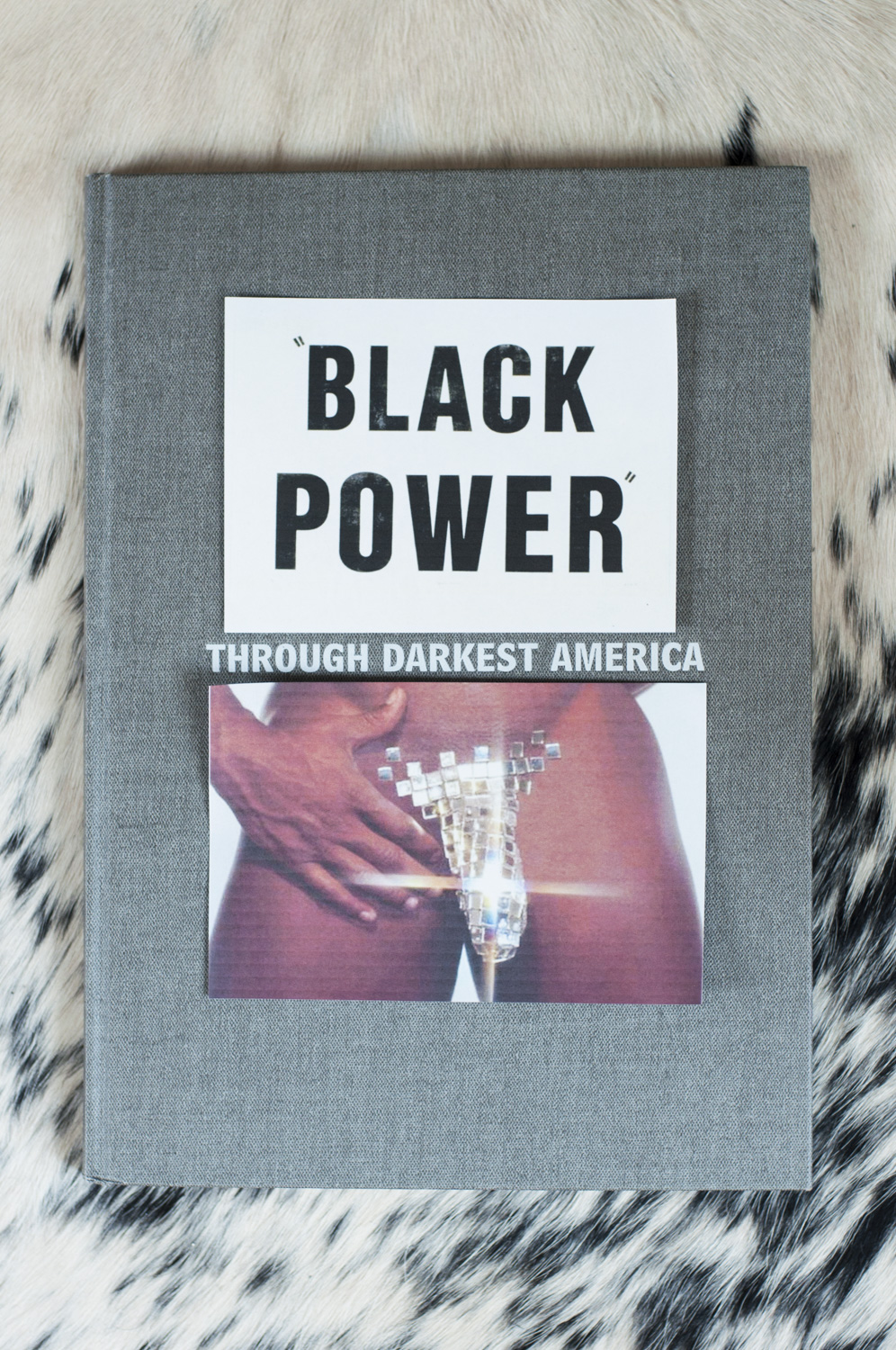 "I'm not sure if there has ever been a black masculinity," he proclaims. "What I mean to say is that the term black masculinity wasn't necessarily ever a construct determined by and for black males." In the catalogue for the Whitney Museum of Art's seminal 1994 exhibition, Black Male, curator Thelma Golden describes the African-American male as "one of the greatest inventions of the twentieth century," because "black masculinity represents an amalgam of fears and projections in the American psyche which rarely conveys or contains the trope of truth about the black male's existence."
"This work began at a time when I was defining what blackness is to me," says Gardenhire. "In turn, it has transformed into a practice that celebrates and questions subjectivity and blackness with a degree of didacticism. Knowledge is power, right?"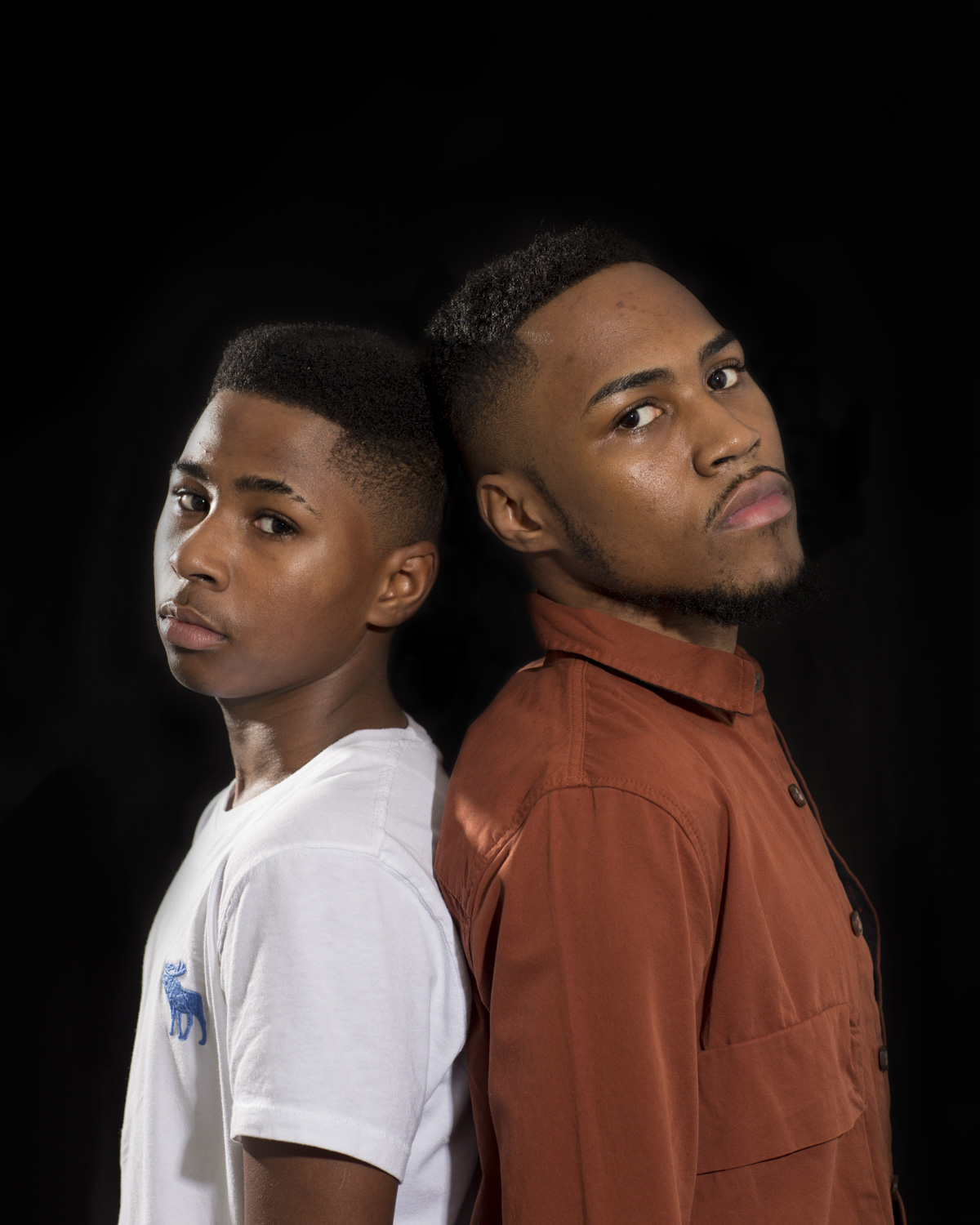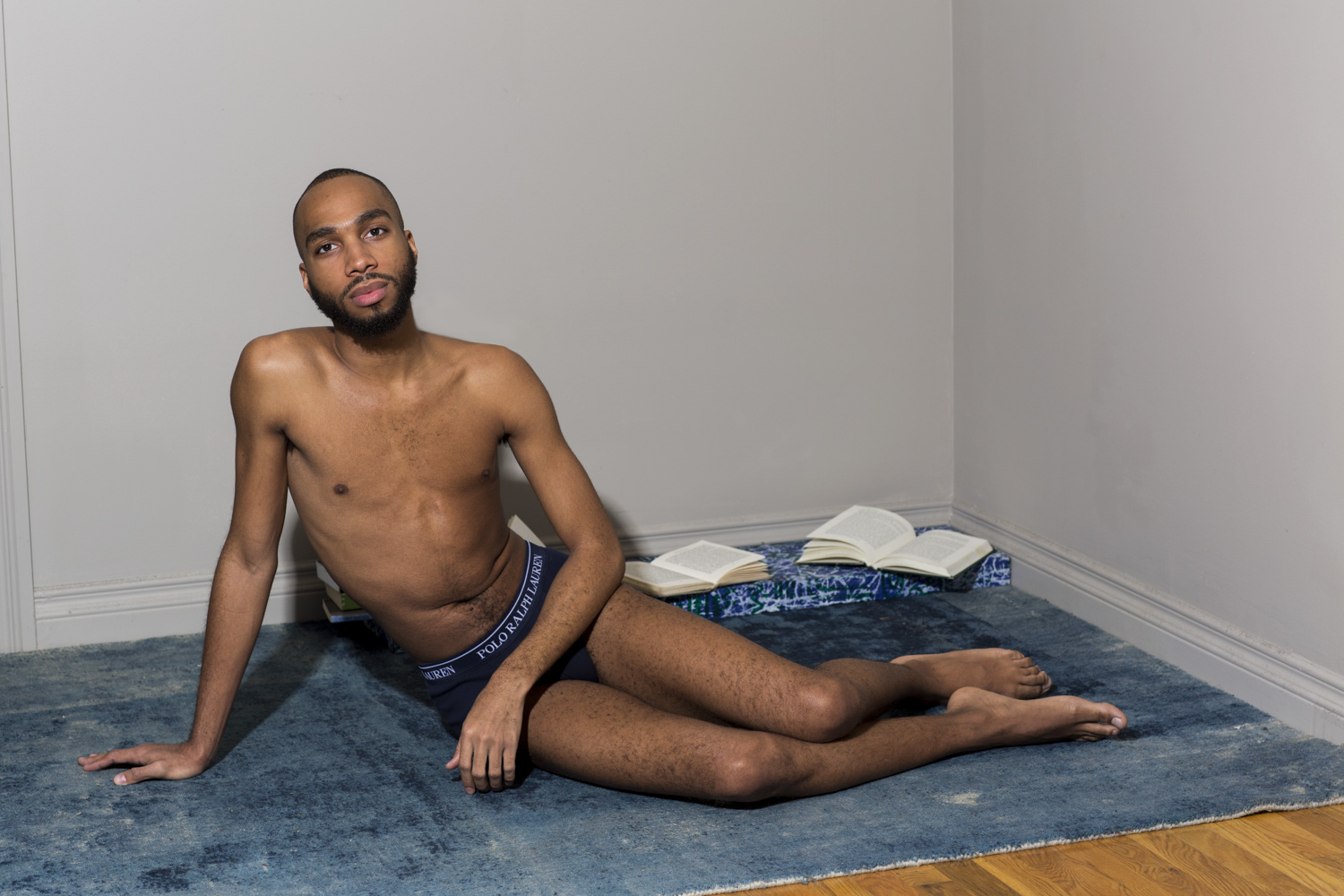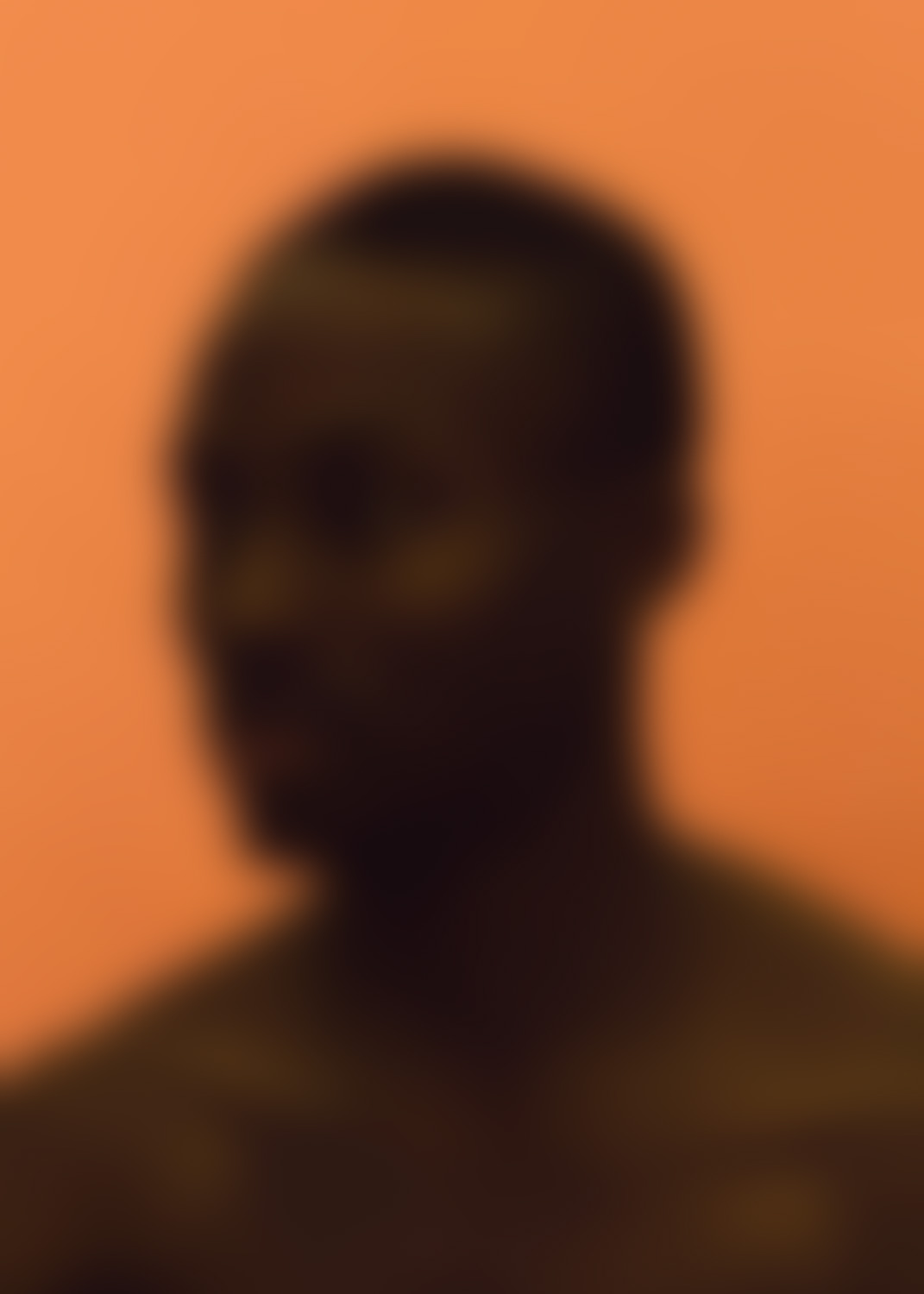 A Mighty Fortress is Our God and Other Pictures continues at Medium Tings through July 23. Click here for more information.
Related:
Collage Portraits Explore Violence Against Queer Black Males
A Photographic Meditation on Contemporary Black Masculinity
3 Photographers Expose Race in America c. 2016
Source: vice.com