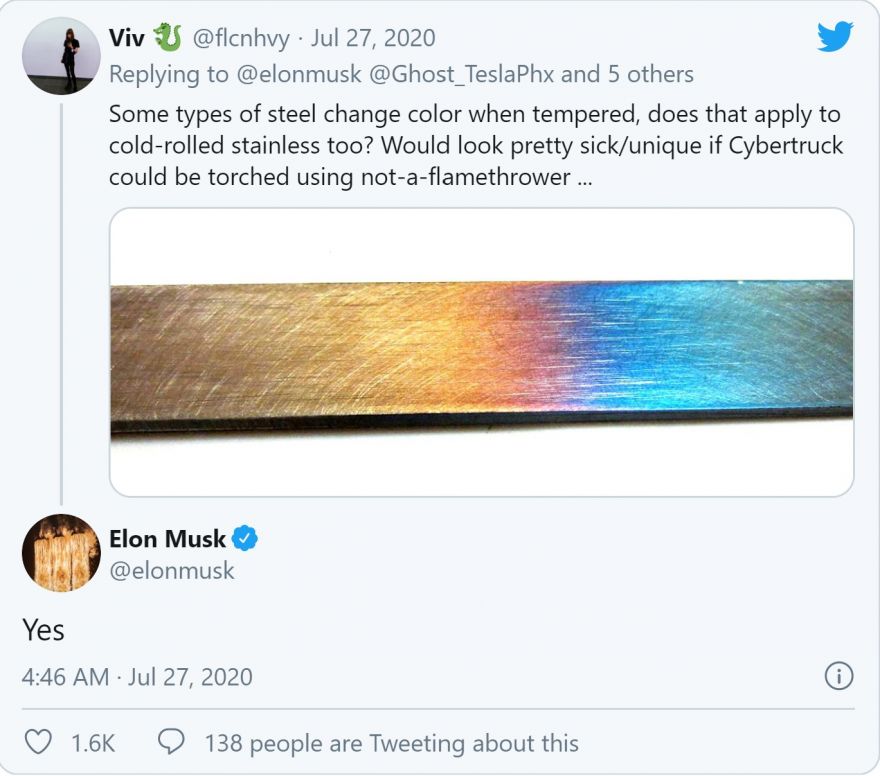 The excitement for Tesla's Cybertruck has once again reignited as Tesla CEO Elon Musk confirmed that the color of the truck's surface could be changed using heated colors.
This alternative uses different temperatures to affect the metal's chemical coloring, creating a spectrum of color possibilities from yellow to red and blue.
It is still unclear from Musk's tweets whether the color modifications would be an aftermarket job or whether tesla could offer it themselves. We hope to hear more as the Cybertruck edges closer to production – currently slated to hit the market in late 2021.
Man, that would be so cool to see on the road!
What are your thoughts about this one?
(Image Credit: Twitter)
Source: neatorama