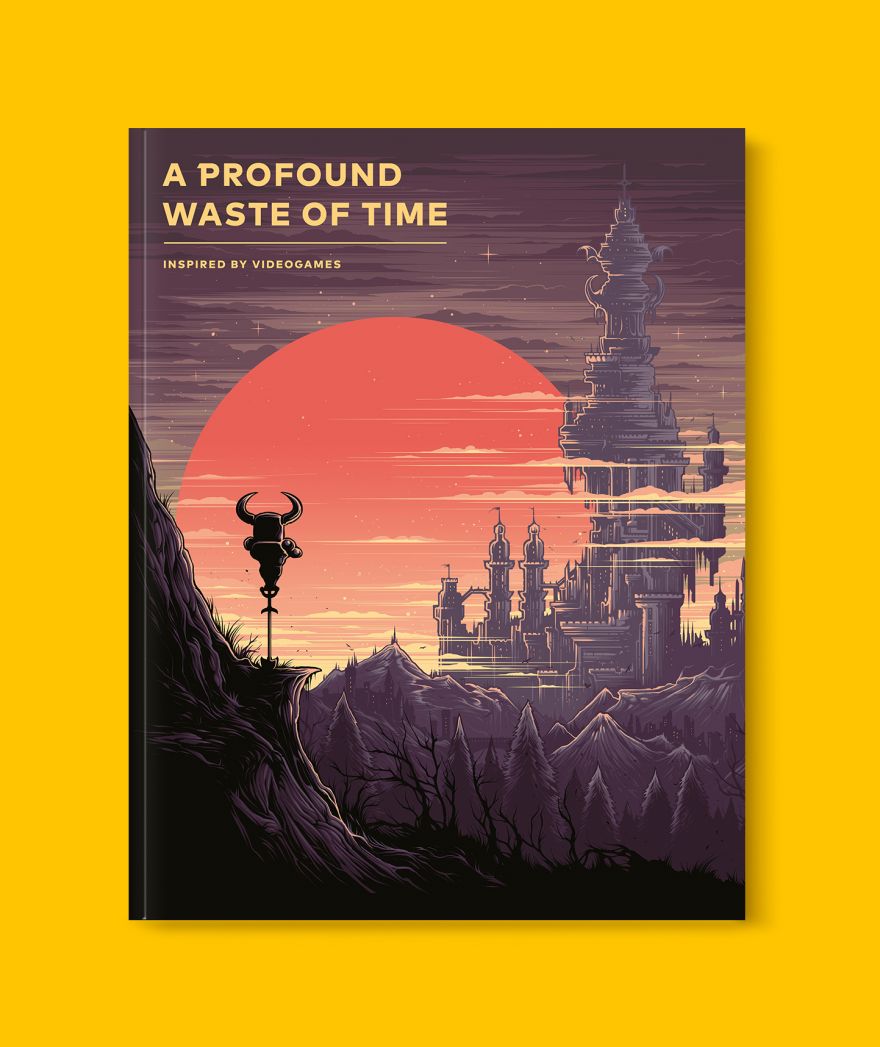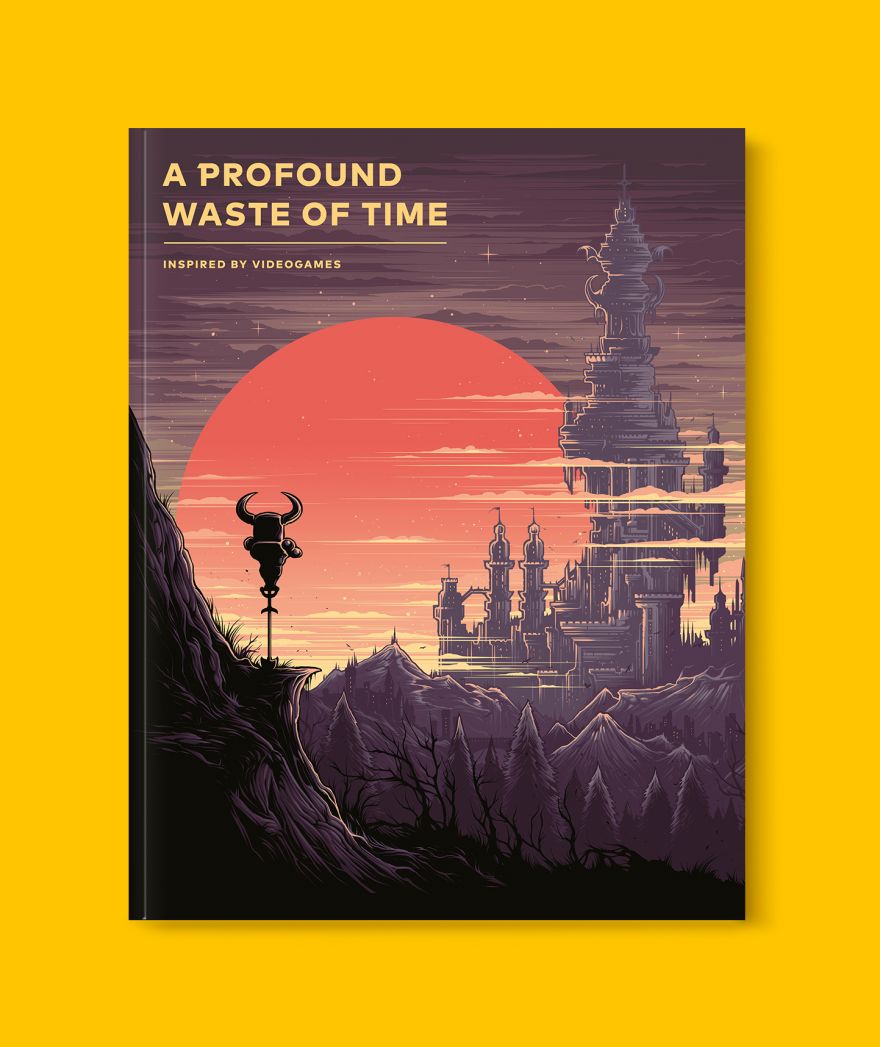 'Inspired by videogames', A Profound Waste of Time (APWOT) is editorially discerning and beautifully designed and plays host to a rich variety of voices from inside and outside the games industry, interwoven with stunning imagery from leading illustrators and artists. The magazine, edited by Caspian Whistler, doesn't aim to compete with online game review websites and communities, instead it serves to celebrate gaming culture and discussion. The magazine was recently shortlisted for two Stack Awards and was commended in the 'Use of Illustration' category.
Illustrators in issue 1 include cover artist Dan Mumford, whose clients range from Disney to Iron Maiden; Kyle Smart who has created work for The Wall Street Journal, DC Comics and independent publishers NoBrow Press; book and comic illustrator Emmeline Pidgen, who has created work for the BBC, the NHS and Tescos; typographer Jamie Clarke, who was previously Head of Design at Microsoft; and award-winning motion design studio Mr Kaplin.
Features include an essay by editor and writer Susan Arendt considering how her increased life experience has changed her perspective on games and how the industry is now accommodating wider age demographics; writer and game developer Hannah Nicklin's piece in which she and three life-long swimmers compare the game Abzu with their own experiences of swimming; and Rami Ismail's exploration of the language of videogames and cultural differences after observing his Dutch mother playing her first videogame. There are also glimpses inside the gaming industry, such as a feature about licenced games by Adam Tierney, Game Director and Business Development Manager at WayForward, one of the biggest independent games development companies.
The magazine began as a project that Caspian undertook during his time at University of the Arts London. He was inspired by the diverse variety of independent arts and culture magazines available – and he felt there was a gap in the market: an opportunity to create a design-led publication that reflected games through curated content and craftsmanship, rather than keeping people up to date with the latest goings on and reviews.
Caspian says, 'It seems to me that the more games move towards being digital-only, the more important it is to have a physical means to talk about them. We all want to preserve the games we care about, but we increasingly run the risk of losing them to dead servers and defunct operating systems. If we can't preserve games, the preserving how we feel about them is maybe the next best thing.
'The great thing about a physical publication is that it can be a bridge between interests. You don't have to enjoy games to enjoy this mag, you just need to be able to enjoy words and illustration. The truth is that there are things you can do in print that you just can't replicate with pixels, and I hope APWOT puts a good cause forward for that and justifies its existence in ink and paper.'
APWOT was initially funded through a successful Kickstarter Campaign, and the first print run sold out extremely quickly. The second print run is now available. It has been stocked in the V&A and the second print run will be available to purchase in the Tate Modern Bookshop and at MoMA, New York. The magazine is currently available to order direct from APWOT.COM
Source: neatorama