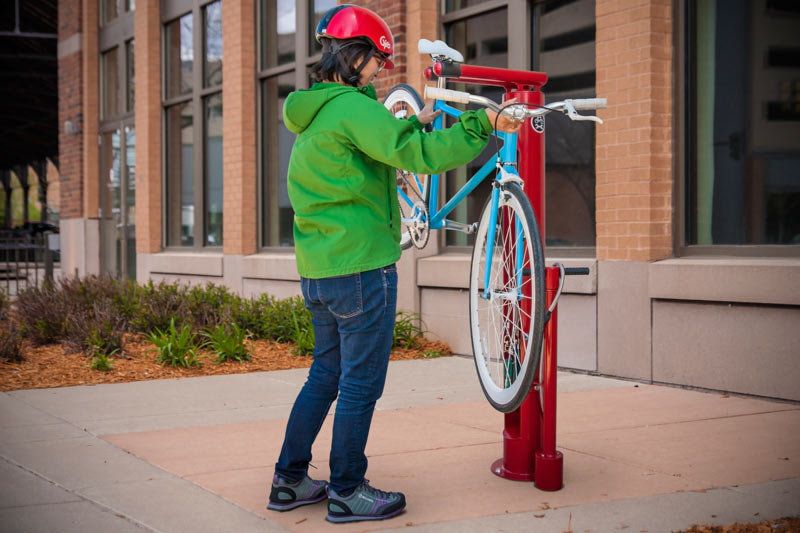 Dero, a bicycle rack manufacturer in Minneapolis, designed the FixIt. This is a bicycle repair station designed to be open to the public whenever needed. To facilitate simple repairs for people without the necessary tools, the FixIt allows a bicyclist to hang a bike in the air while using tools which are attached with steel cables. An optional air pump is also available.
The tools include Allen wrenches, metric wrenches, tire levers, and screwdrivers. If a bicyclist is unsure how to use them, s/he can just scan the QR code to find a general bike repair manual online. You can watch a demonstration video here.
The website includes an interactive map (keep scrolling down) of FixIt locations. There's one near me, so I may check it out soon. I don't have a hanging rack for my bike, so it could come in handy.
-via Core77
Source: neatorama