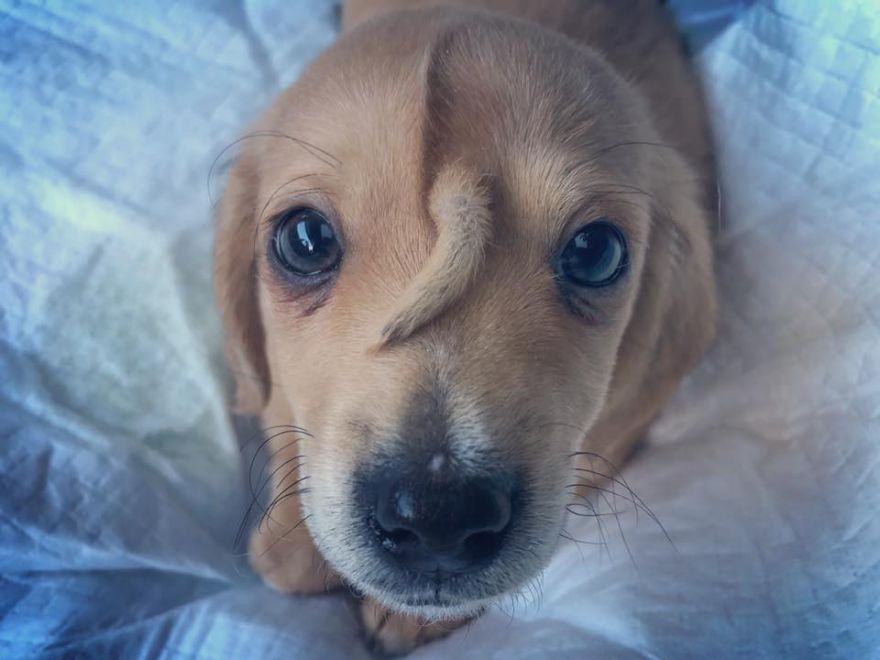 This is Narwhal (short for "Narwhal the Little Magical Furry Unicorn"). He was born with an extra tail on his head. Unicorns might not be real, but I think we can compensate with a furry unicorn. I've got no problem with that.
Rochelle Steffen, founder of the Jackson, Missouri, animal rescue Mac's Mission, noticed the one-of-a-kind dog in a Facebook post. The puppy had been abandoned and was in need of a new home. Mac's Mission takes in a lot of animals with histories of abuse, injuries, or physical abnormalities that make them harder to adopt. When Steffen saw the unicorn dog, she knew that he was a perfect candidate for her rescue.
Narhwal's [sic] "tusk" is about a third of the size of his regular tail, and according to his veterinarian, it causes him no pain or medical issues. He can't wag the bonus tail, but it does wave back and forth when he plays.
The extra tail indeed adds cuteness to Narwhal. What do you think?
(Image Credit: Mac the pitbull/ Facebook)
Source: neatorama