This is Hellvetica — a font that tells you to "kern in hell." It's a very bad, if not evil, version of the Helvetica typeface family. Created by Zack Roif and Matthew Woodward, the font has questionable kerning properties that will surely give any graphic designer nightmares.
Kerning, which adjusts the spaces between letters based on how they're shaped, is usually applied to make the text more pleasing. However, Hellvetica uses it to distort words, making text difficult to read by randomizing the spaces between characters.
More details about this one over at DesignBoom.
Do you dare use this font?
(Image Credit: Zack Roif, Matthew Woodward/ DesignBoom)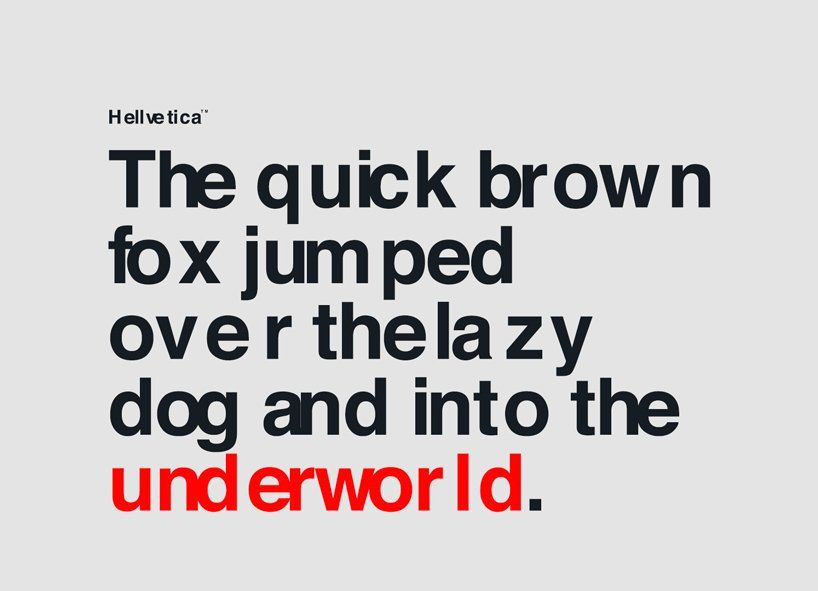 Source: neatorama