Just north of Aarhus in Risskov, Denmark, the Boomerang House (Villa Moselund Foged) lives surrounded by a lush garden of mature trees and privacy hedges. Just steps from the coast, AJG Architects designed the home is a radical way. In lieu of a typically shaped house, they designed the structure in a boomerang shape to optimize the garden space and natural light conditions. Project leader Kasper Ax says: "We achieved a feeling of fusion between house and garden in as many interior and exterior spaces as possible by placing the main part of the building volume in the center of the garden. The organic design thus divides the garden into a number of contiguous outdoor living zones, which gives the garden high utility value at all times of the day."
Just off the main living area, a wooden deck runs along the home's curved wall of windows for added usable square footage.
A roof clad in ash wood floats above two ends made of heavy grey brick. In between, the communal living areas are flanked by glass walls.
The horizontal grey brick is juxtaposed by vertical wooden slats that are set closer to the structure.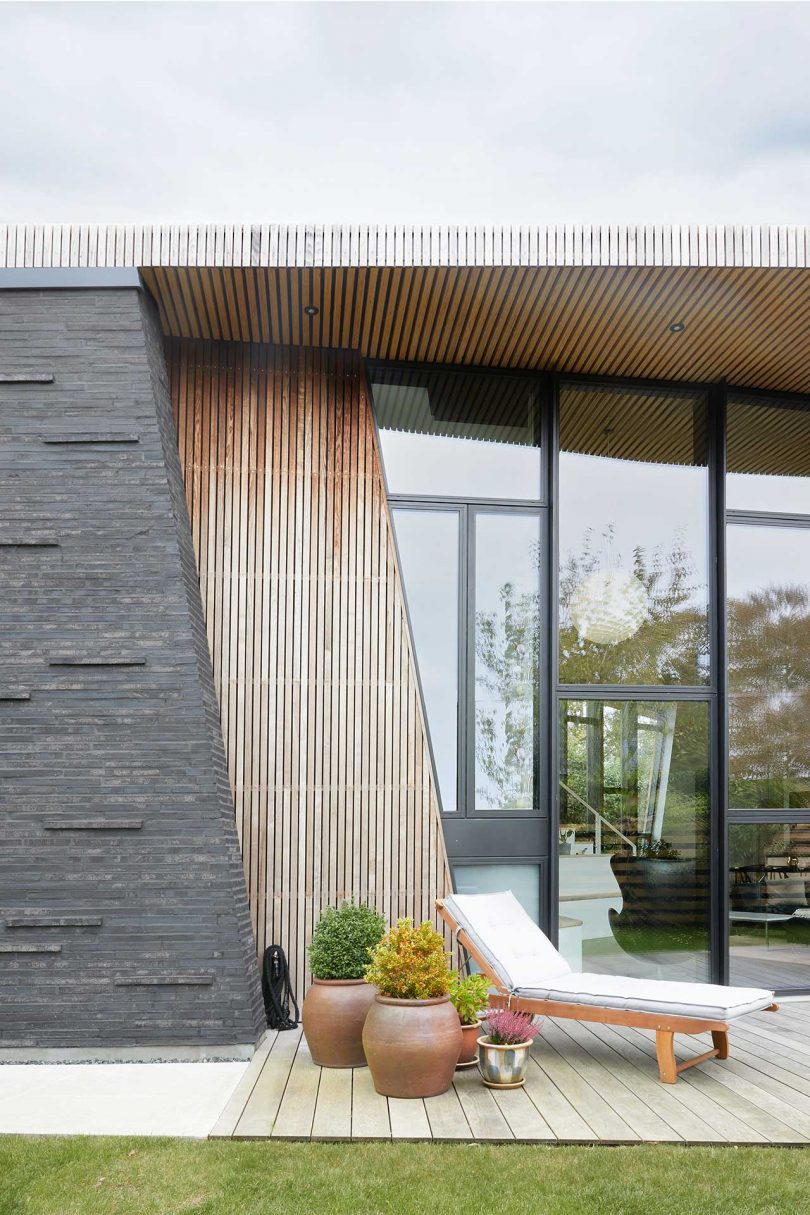 The interior is light-filled with black-framed glass windows on both sides framing the greenery. Light wooden slats cover the ceiling in the main living area and extend outside to cover the soffit.
The bedrooms and private areas are located on one side of the house, including in the basement, which includes a playroom, bedroom, bathroom, wine storage, and a terrace. On the main floor, there are four more bedrooms and two bathrooms, in addition to the living room, dining room, and kitchen.
Photos by Frederikke Norgard.
Source: design-milk