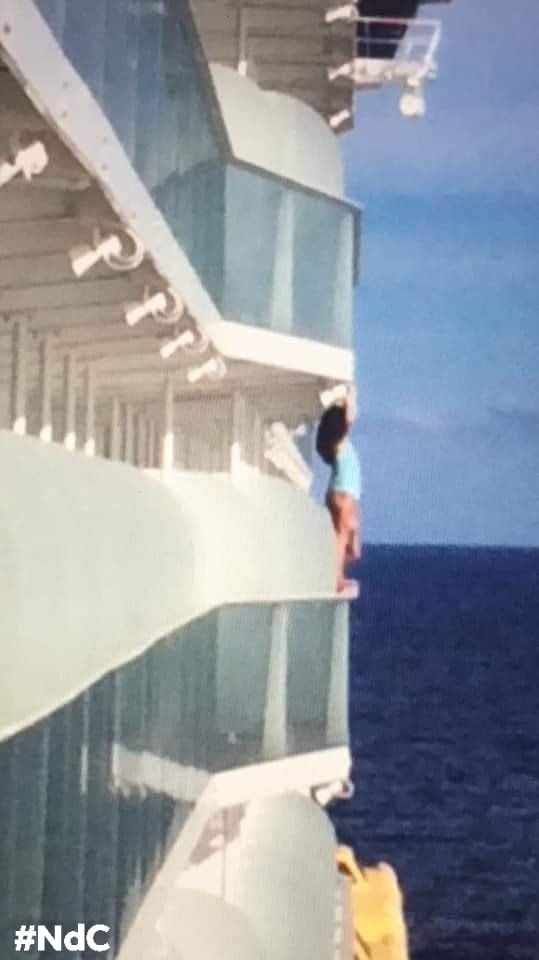 After posing for a selfie by standing on a ship railing, this Royal Carribean passenger, along with her companion, was banned for life from the company's cruises.
Photos snapped by a fellow passenger some distance away show the unnamed woman in a light blue bathing suit on the outside edge of the Allure of the Seas with her hands over her head.
The Royal Carribean emailed a statement to Fast Company and stated that "security was notified and the guests were later debarked in Falmouth, Jamaica as a result of their actions and are now banned for life from sailing with Royal Caribbean."
Glad to hear that the woman did not injure herself during her selfie.
What are your thoughts on this one?
(Image Credit: Noticias de Cruceros/ Facebook)
Source: neatorama