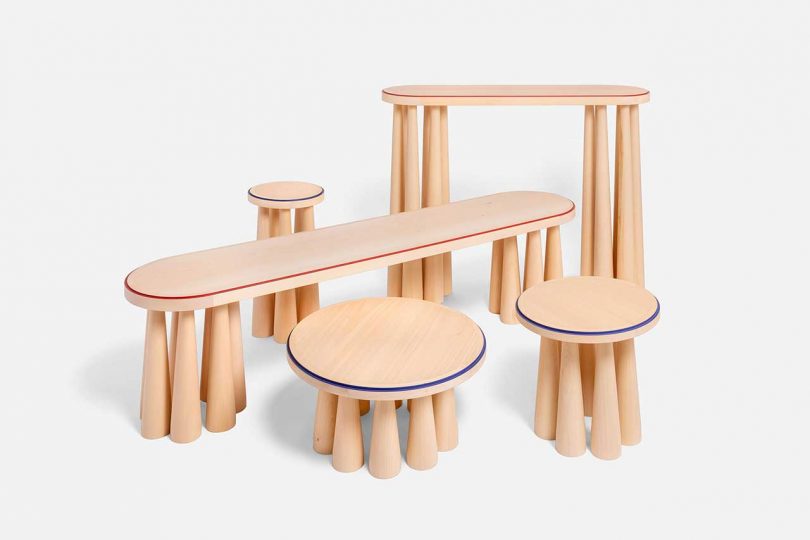 A single, solitary trunk of linden wood is responsible for the existence of the entire Bogdan furniture collection. Created by Studiointervallo, each piece is characterized by a single line of red or blue that runs its perimeter, outlining their stark shapes. Bogdan's multiple cone-shaped legs are clustered together to form a single visual element, each crowned by a simple top.
Studiointervallo's founder, Andrea Ghisoni, is known for bringing together clean essential lines with bold shapes and craftsmanship. Designs focus not only on how pieces will use space, but also on the empty spaces that surround them. Perhaps that's why it makes sense that Studiointervallo lives between the bustling city of Milan and the surrounding countryside, in Corneliano Bertario, Italy.
To learn more about the Bogdan collection, visit sorsparis.com.
Source: design-milk