On a wide industrial street in Lincoln, NE, the next generation of Midwestern skaters and artists have found a place of refuge. The BAY is housed in an old warehouse, a generous space that encompasses a nearly 30,000 square foot skatepark, a coffee bar, a resource center, an all-ages concert venue, and soon, a digital art space. In theory, The BAY is a social services resource for teens—in particular, the impoverished, homeless, and exploited youth of Lincoln—but in practice, it's a place to hang out, skate around, listen to music, and make art with your friends.
The BAY is the brainchild of founder Mike Smith, a Nebraska native who is also behind the international non-profit organization, Skate For Change. As Alex Ruybalid, The BAY's communications director, explains to Creators, Smith envisioned the space as a place for "creatives that fall through the cracks." "He dreamed of creating this ultimate warehouse/compound place for skate, art, and music," Ruybalid continues, "that not only inspired and offered a platform for skaters, artists, and musicians, but also provided them with really tangible services and support wherever they needed it."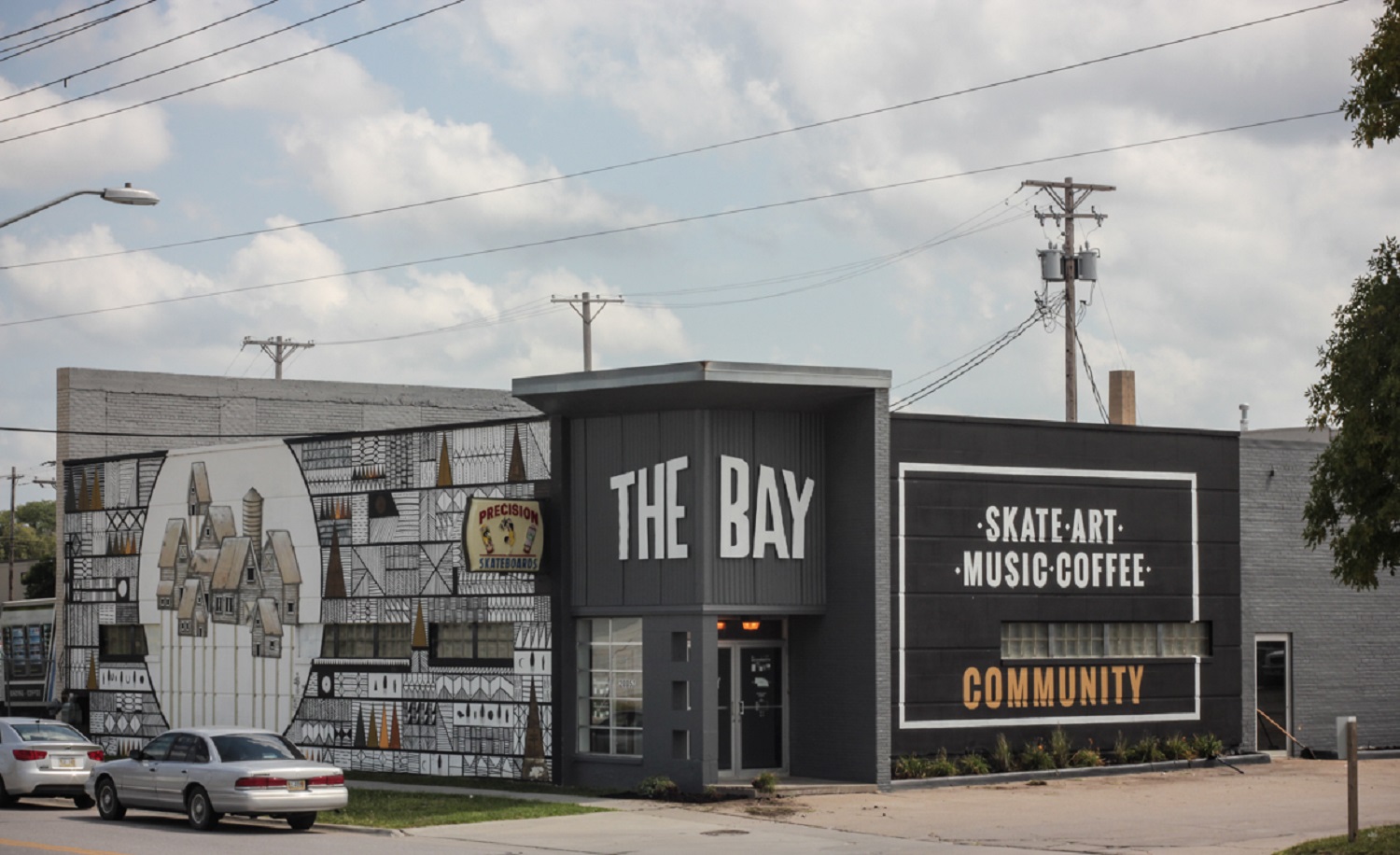 Though still young—a rolling start in 2011 led to an official opening of the venue in 2013—The BAY has lived up to each one of Smith's aspirations. And it continues to grow. Late last year, The BAY officially launched two new additions to the space: a coffee bar and an all-ages concert venue. The coffee bar, straight out of a San Franciscan side street, now serves as both a place for BAY goers to sip Counter Culture coffee and/or to get a free meal at the end of the day. This last bit is one of the benefits of The BAY's grant-subsidized All Access Pass. With help from partnered organizations, The BAY provides 120 of these passes to youths in need throughout the Lincoln area. They include mentorship, access to all of The BAY's facilities, and a free dinner via the coffee bar.
The coffee bar's dual purpose is mirrored in each of the other opportunities at The BAY and represents the essence of the space's objectives. "The beautiful thing about the BAY and what we pride ourselves in for creating," Ruybalid says, "is a place where no one has a label and no stigma attached, whether you're there getting help, or if you're just there for a cup of coffee, or to catch a show. To everyone else, you're just a skater, artist, or musician. You're not a homeless youth, you're not an at-risk youth, you're not an immigrant. And that's really dignifying and really empowering. It's kind of a new way of doing social services."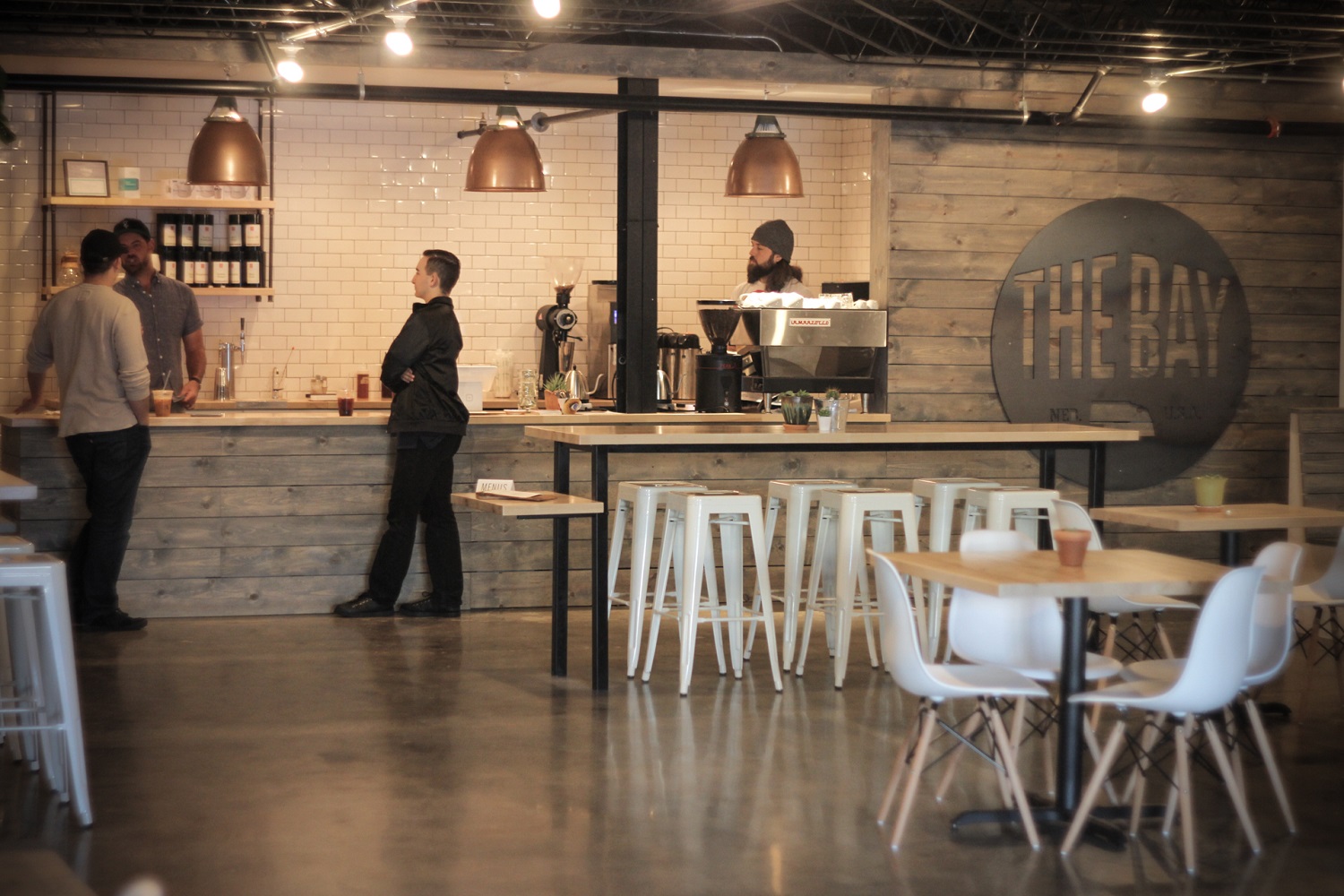 Later this year, the team at The BAY will wrap up the designs for and begin construction on their digital art space, which is geared towards supporting kids in video making, graphic design, motion graphics, and more. This branch of The BAY is, as Ruybalid describes, "the final piece" in making this project complete.
It will not, however, be the first time The BAY has supported the arts. On the contrary, art and creativity has ever been at the fore of The BAY's mission statement. "You can't walk through the place without ideas and creativity running through your head," Ruybalid says. "And we've done a lot to support art in the past," he adds. He refers in part to the art walks the team has organized in the past, but more enthusiastically to the lauded Skate Art Music Festival The BAY hosted last year, which he calls, "probably the biggest, best skate/art/music event that has ever gone down in Nebraska."
The BAY is also home to original work by artist Wes Sam-Bruce, a college buddy of Smith's who does all of his (many) tattoos. "When Wes was there painting, he got all of the kids involved," says Ruybalid, "they were all pitching in and doing their own art. If you ever take a tour of The BAY, you will find all of these kids' signatures, misspelled names, and Instagram handles in the murals."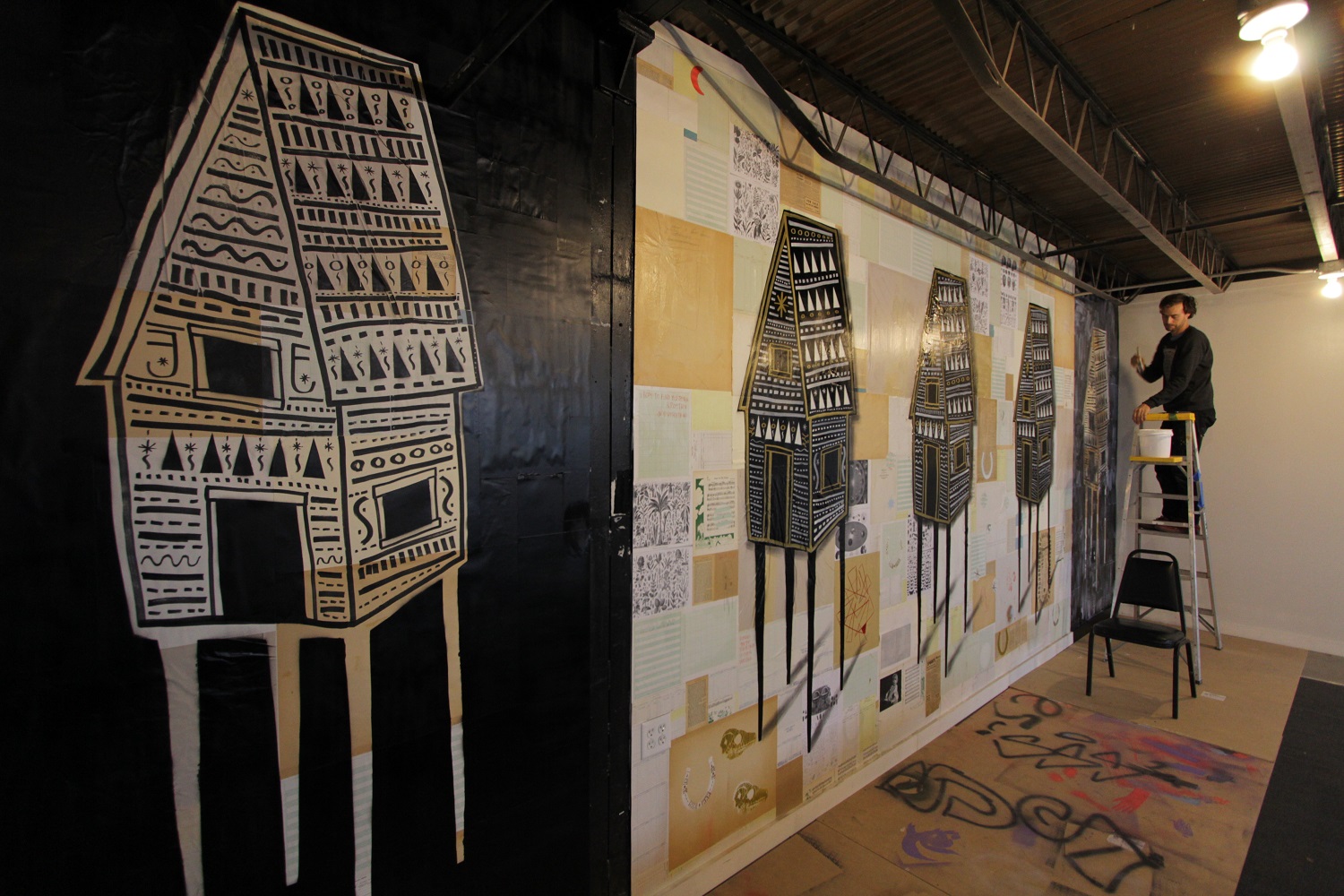 After being a host for art and art events, however, The BAY is ready "to have our own little home and hub for it later this year." In focusing on digital art in this space, The BAY hopes to achieve a few things. Its communication director explains, "There are a lot of great art resources in Lincoln, but there's no one really doing digital art. And it has the most tangible job skills for people—after they leave they'll know how to video design, graphic design, all that stuff."
The program, though still in pre-planning, will revolve around the creation of a skate magazine, of the likes The BAY kids have been consuming for years. "The young people will create the content for their own magazine that will live online and in print," explains Ruybalid. Consumers willing, the revenue from the magazine will then service as a further form of fundraising for The BAY.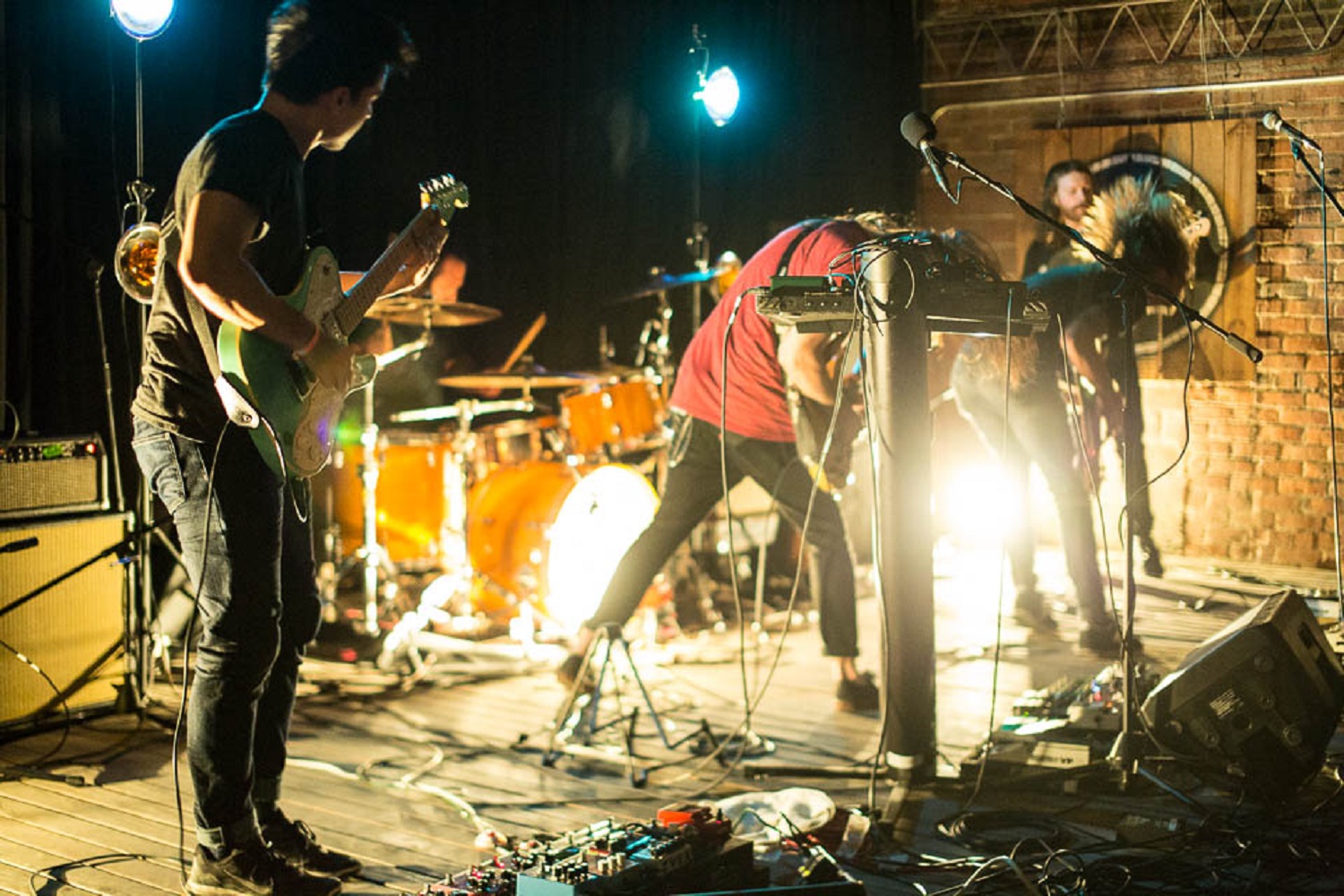 While concentrating the new art space's outputs on a skate mag may seem like an obvious choice for a skate-centric organization, the resonance of the idea is much greater. As Smith explains to Creators, "It costs you something to skate in the Midwest, because it's not as much of an 'accepted style.' But because we are kind of a fly-over state, our kids pay a ton of attention to what's going on in New York and in L.A. Our kids are the ones who are buying skate magazines and obsess over skate videos and pay attention to it all because [skate culture] is not the culture that we have."
The BAY's digital art space, then, will not merely be a place to learn skills and exercise creativity. It is an opportunity for these young artists to recreate the digital and print skate culture they have been hungrily feeding their dreams with.
Construction on this latest component of The BAY starts this fall. "It's going to be awesome," Ruybalid says, smiling in anticipation, "I'm so stoked."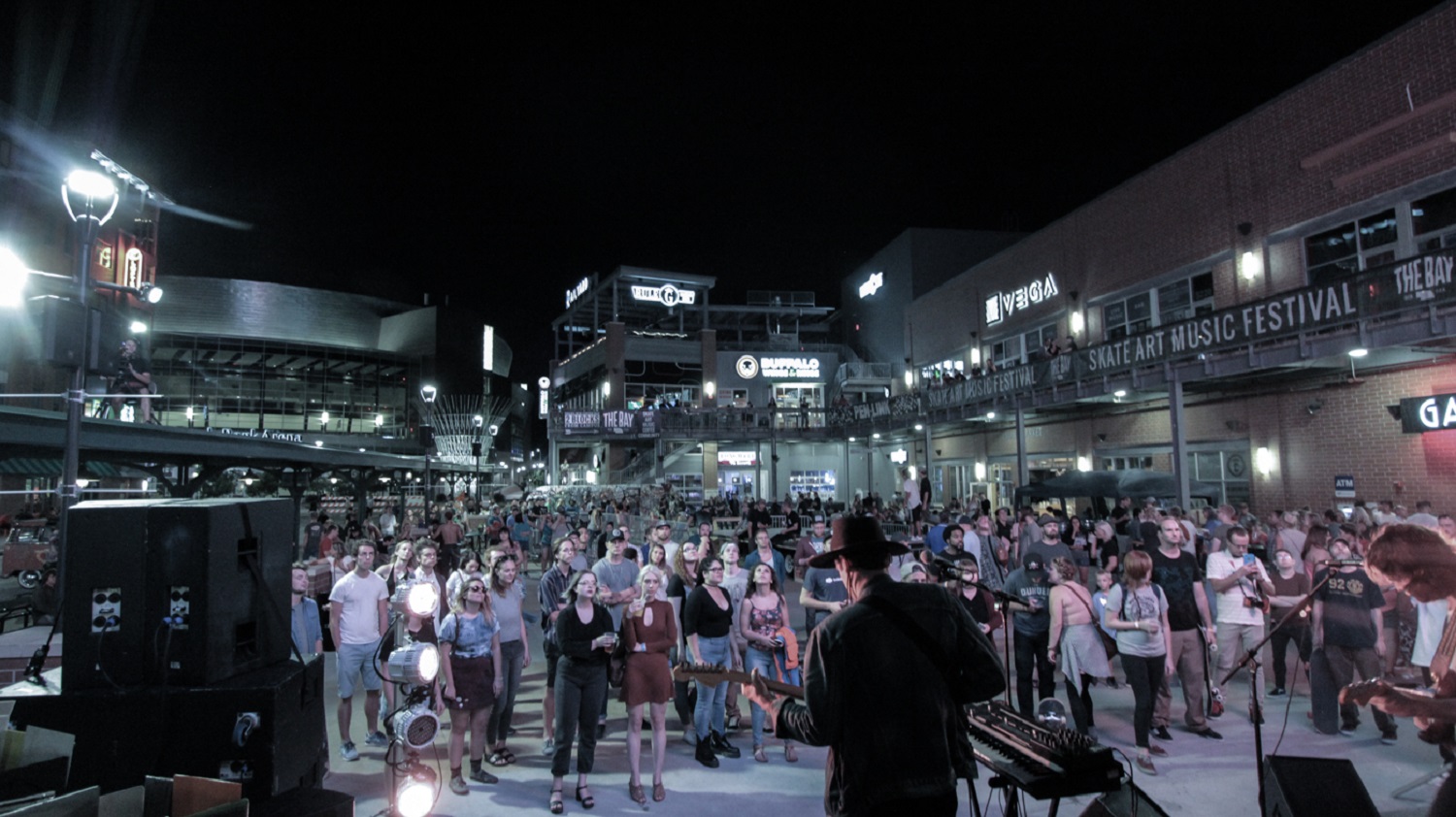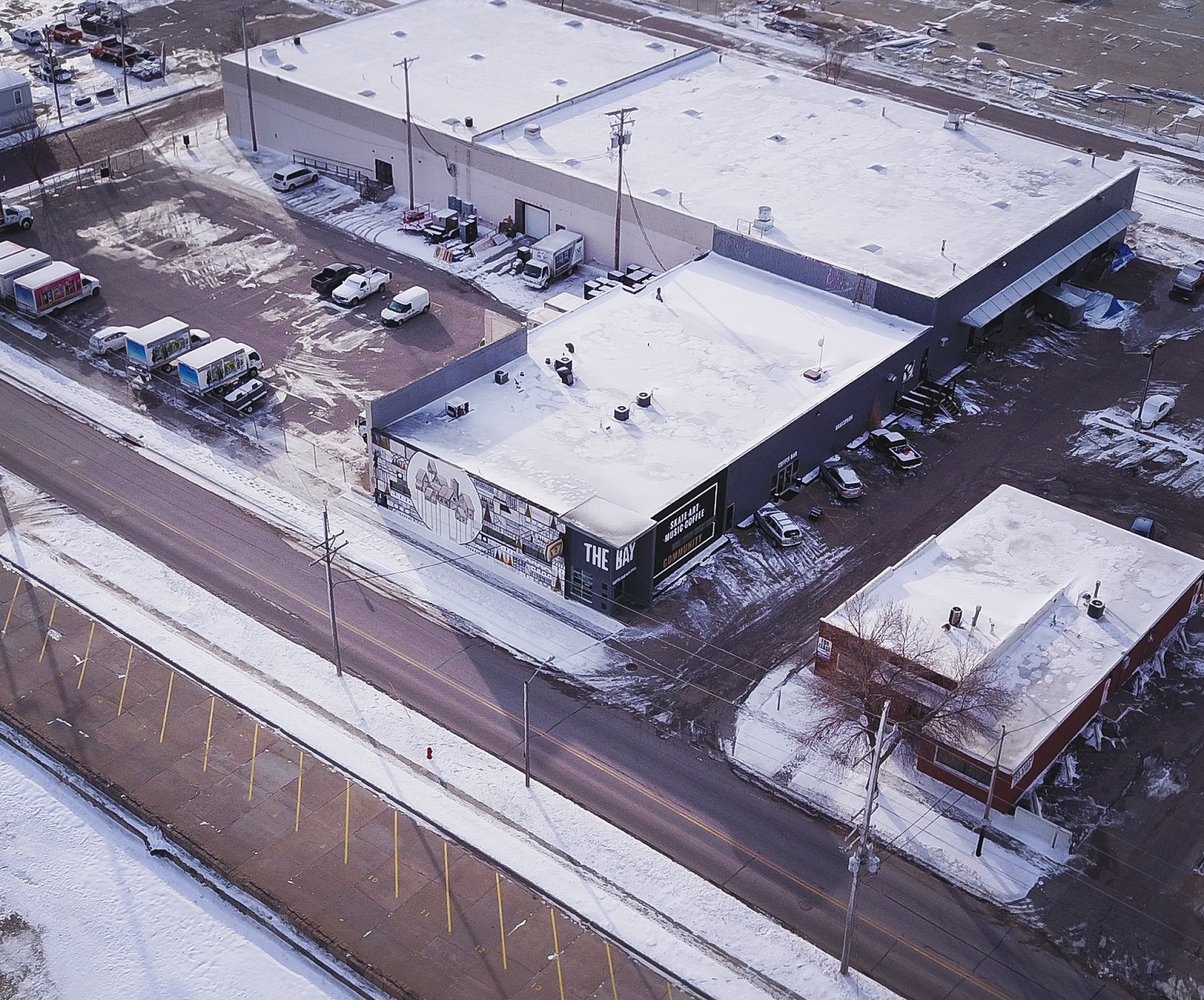 Find out more about The BAY on the organization's website and Facebook page. You can also follow them on Instagram, here. 

All year, we're highlighting 50 States of Art projects around the United States. This month, we're covering Arizona, Mississippi, Nebraska, Maine, and Virginia. To learn more, click here.
Related:
'Circles In Tompkins Park' Film Pays Tribute to the Grit of Downtown New York
Youth Collective Teaches You How to Scam the Patriarchy
 18-Year-Old Photographer Gives a New Lens into Youth Culture
Source: vice.com