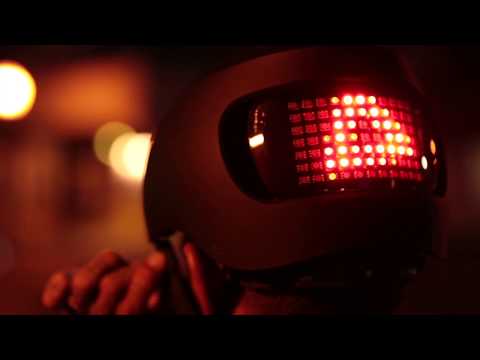 It's hard to be a bike commuter amidst the busy roads. To make sure that you'll surely get noticed by drivers and avoid accidents, you need a lot of work to do, like putting reflectors on your clothes, installing lights on your bike, and even putting on neon yellow vests.
Now, there's a new accessory for bikers, which just became available recently on Wednesday. It is the Lumos Matrix helmets by Apple, which come in two colors, black and white, and costs $249.95 each.
The Lumos Matrix reimagines the function of helmets for today's electric scooter and bike riders, co-founder and CEO Eu-wen Ding says.
"Design is really about solving human problems, but no one is really looking at [the commuters'] problems," Ding says. "What the traditional guys are trying to solve is, 'How can we make this super lightweight? How can we make this super aerodynamic?' We are asking different questions: 'How can we make a helmet that has a lot of lights, that can be seen from far away, and that drivers can recognize?'"
[…]
Bikers can activate the lights with a simple touchpad that can be attached to their bike handlebars or an Apple Watch app that automatically detects hand signals. A mobile app allows users to adjust the lights' brightness and flash frequency; it even offers users a new option to customize the animation displayed on the rear panel.
What are your thoughts on this one? Do you think the helmet's price is just right, or is it overpriced?
(Video Credit: Lumos Helmet/ YouTube)
Source: neatorama