Last year, Mexico experienced a devastating earthquake which led Mexico City based design studio Comité de Proyectos to reflect on safety and stability. They decided to re-think the average bookshelf with Librero Entropía, or Bookcase Entropy, that uses solid materials that aren't typically used in shelf design. The bookcase is composed of solid white oak, metal, and cast concrete which assemble together to form a unique and sturdy place to hold your books, tchotchkes, and plants.
The wooden shelves are held up by cast concrete pieces that ensure the shelves aren't going anywhere. In addition to the concrete braces, they incorporated three vertical metal risers that not only help hold the shelves up, they offer a visually lightness that contrasts the heavier concrete pieces.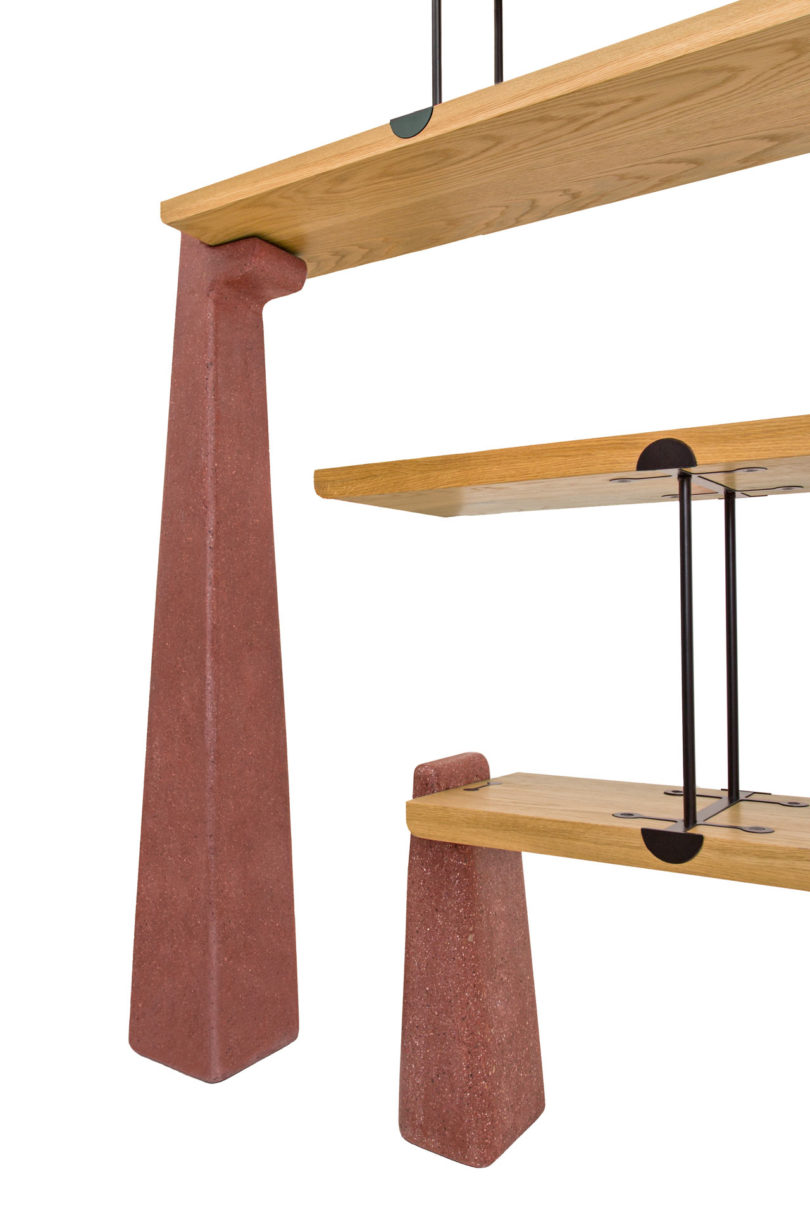 Photos by Paulina Campos Hierro.

Source: design-milk