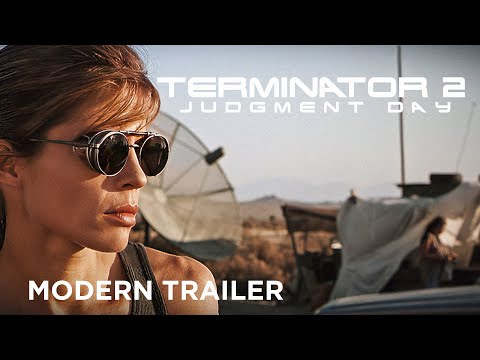 Imagine you had seen The Terminator in 1984, and it's now 1991 and you hear they are doing a sequel. This is the trailer you see. It doesn't give away anything, yet it makes you want to see the movie. Contrast this with the actual 1991 movie trailer for Terminator 2: Judgement Day, which made us feel like we'd seen the entire movie already.
Michael Edwards edited this trailer to bring it more in line with a trailer you'd see in 2021 (what's known around YouTube as a "modern trailer"), and he focused more on Sarah Conner, which is what really impressed us when we saw Terminator 2. But this version leaves a lot to the imagination, and sets us up for surprises when we see the full movie. You can see the widescreen version at YouTube. -via reddit
Source: neatorama
Facebook Notice for EU! You need to login to view and post FB Comments!