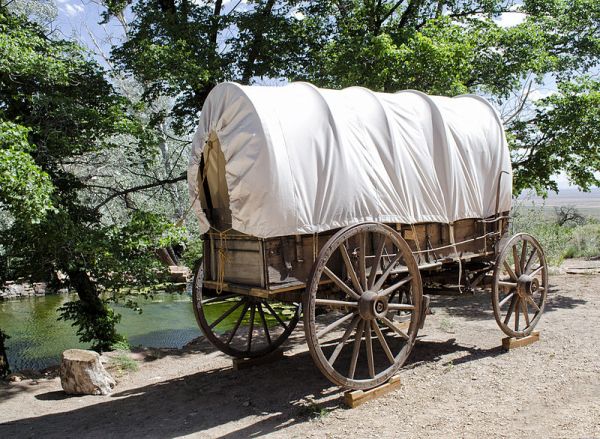 There are plenty of laws on the books that intend to regulate the private activities of consenting adults, and public activities, too. We're talking about sex. Looking through them, it becomes clear that few are actually enforced, and each of them must have an interesting story behind why they were enacted in the first place. Alex Dalbey looked through the statutes and selected the most absurd sex law still in effect in each state.
South Dakota

It is illegal to use a covered wagon in any way for the purposes of prostitution.

Tennessee

In Skullbone, a woman may not "pleasure a man" who is operating a motor vehicle.
While most of the laws listed are prudish, some are surprisingly liberal.
Louisiana

Streaking is totally legal, as long as it isn't done with "lascivious intent."

Read them all at The Daily Dot. Or almost all; Kentucky is not included. I don't know if that's a good thing or a bad thing.
(Image credit: John Fowler)
Source: neatorama