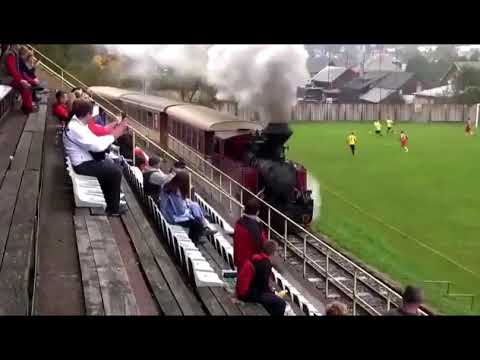 The Čierny Hron Railway is a historical railway that operated between 1908 and 1982 in Slovakia. It was originally built to support logging operations in the Carpathian Mountains but was later provided passenger service. In 1992, it was reopened for tourists who want to experience a bygone age of rail travel.
Modern passengers get to experience a slow, scenic ride through a forest and, if they time the ride carefully, a quick view of a soccer match. That's because a soccer stadium was built around the original line and the train passes through it.
As you can see, the players don't stop just because there's a train on the field.
-via Art Nouveau Deco
Source: neatorama