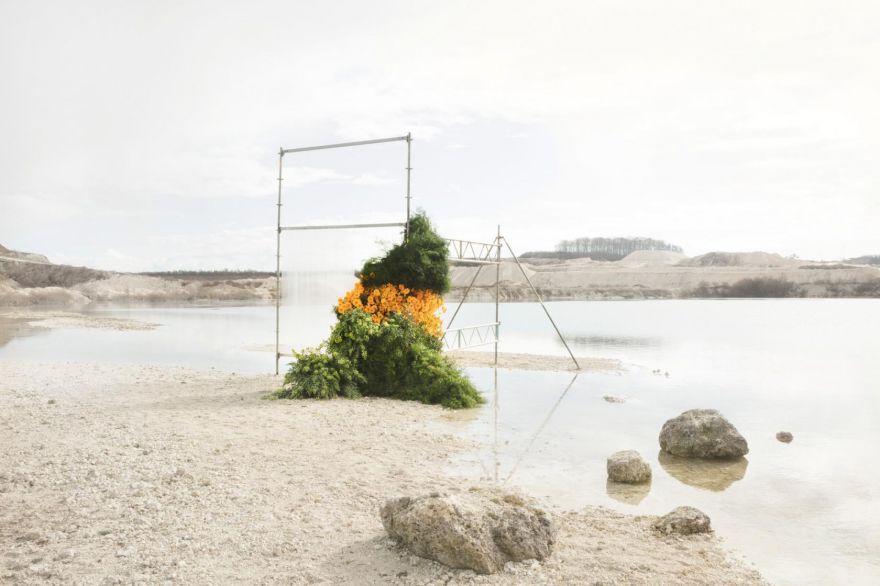 When you think about flower arrangement, do you think about scaffoldings? I sure don't. Personally, when someone mentions flower arrangements to me, I personally think of huge vases for bouquets. For floral designer Julius Værnes Iversen, however, it's more than that. Iversen is the founder of Tableau, a design studio that uses flowers and contrasting materials for their installations. Tableau's floral arrangements are unique and eccentric:
The floral arrangements are equally eccentric: soon after its establishment, the studio found viral success with a series of monumental gypsophila clouds; other installations have featured bundles of exotic blooms interspersed with humbler varieties such as reindeer moss and asparagus fern, often in bright block colours, and arranged on scaffolding. Bouquets are an exuberant juxtaposition of natural and dyed flowers.
Considering Tableau's innovative spirit, it may come as a surprise that Iversen's background in flowers is as traditional as it gets. He joined his family's more conventional chain of flower shops, Blomster Bjarne, two decades ago, at the age of 12. He later became its accountant, before taking over the reins alongside his brother Magnus in 2015, following the death of their father. But Iversen yearned for an additional creative outlet, a platform that would allow him to reconcile his passion for art and design with his floral expertise. Already he was gaining recognition for 'odd-looking flower installations' created under his own name for Danish fashion houses. With Tableau, he could push the boundaries of what can be done with flowers.
Image credit: Tableau via Wallpaper
Source: neatorama