I made a killer Zoom Meeting costume for my daughter. #Halloween2020pic.twitter.com/bdKbgGZcA5

— Greg Dietzenbach (@GregDietzenbach) October 21, 2020
Greg Dietzenbach made a clever and timely Halloween costume for his 12-year-old daughter Ada. She's a Zoom meeting! Or, as the label says, a "Gloom meeting." He built a board showing a Zoom meeting with nine participants. Seven of them are photographs of Ada dressed as various monsters. The middle square is a hole, which Ada looks through while wearing the costume. The square at the center top (labeled "next victim") is an iPad that shows whoever is looking at her! Here's a video with more details.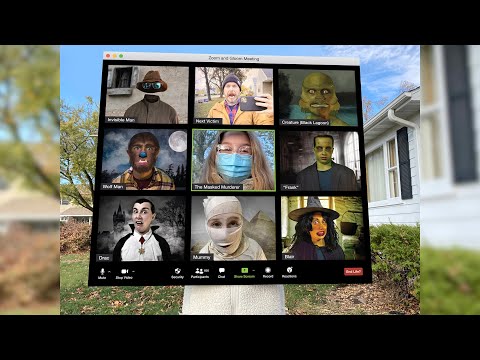 This is another in a long line of creative Halloween costumes Dietzenbach has crafted for his family. See more of them at Mashable.
Source: neatorama