The cover of This Is Mars appears like a drawn-out, drippy stain, frozen in time in black-and-white. This is just one many stills from the expansive photography book offering an intimate look at the Red Planet. Though only half the diameter of Earth, Mars is theorized to be a desolate, cold planet and thus suited for monochrome color and abstract documentation.
Each photo upon the pages of This Is Mars originated from a map create by the U.S. observation satellite, Mars Reconnaissance Orbiter, or MRO. The map was broken down into thousands of gigabytes and edited by the French designer and publisher, Xavier Barral. The book is a study in both Mars' visual wonder as well as the planet's scientific history. An introduction from research scientist and expert on planet imaging, Alfred S. McEwen, as well as an essay on Mars' evolution by French astrophysicist Francis Rocard enhance the book's examination of the dusty, often misunderstood planet.
See a few images from the 297-page This Is Mars, below: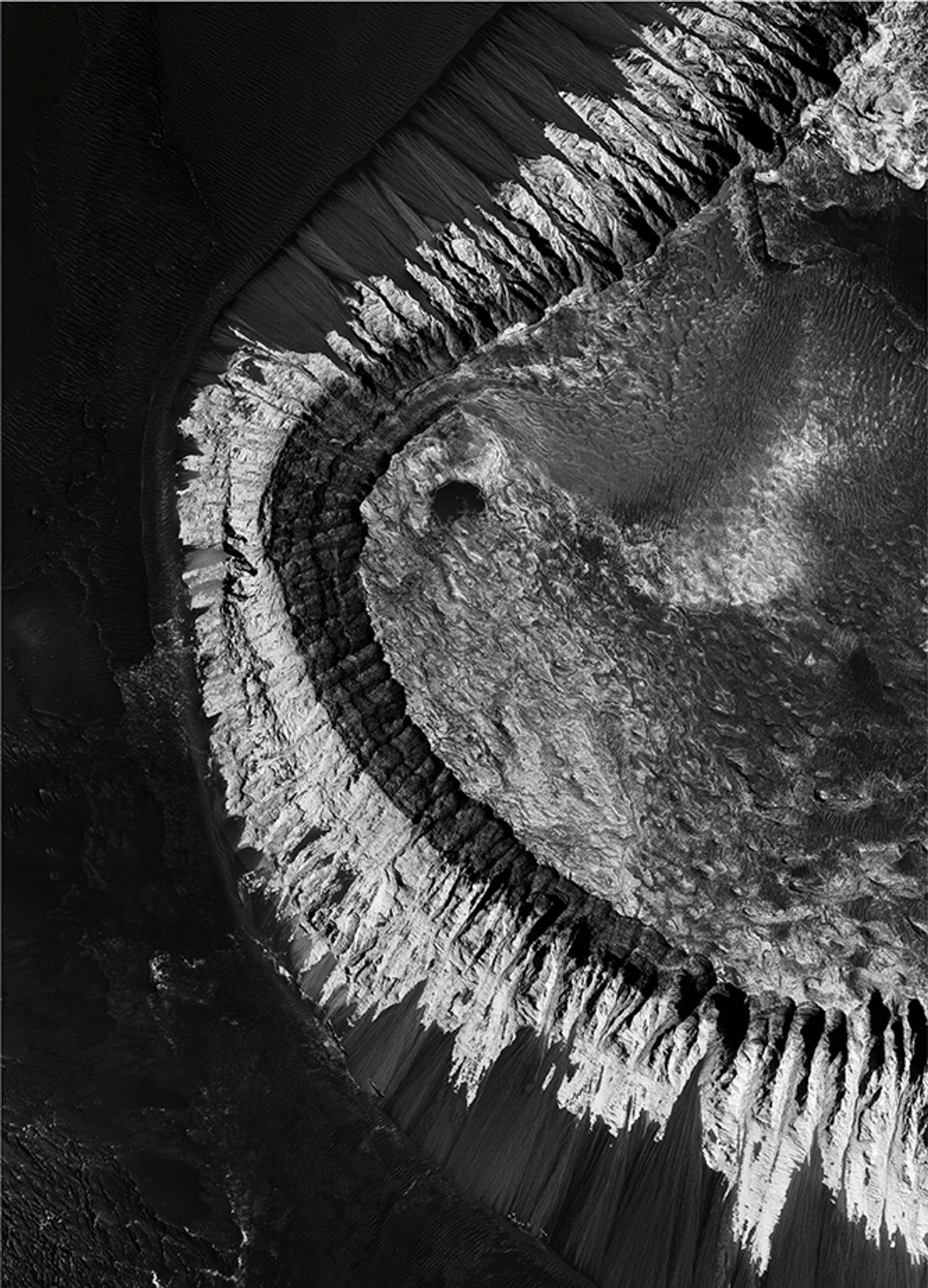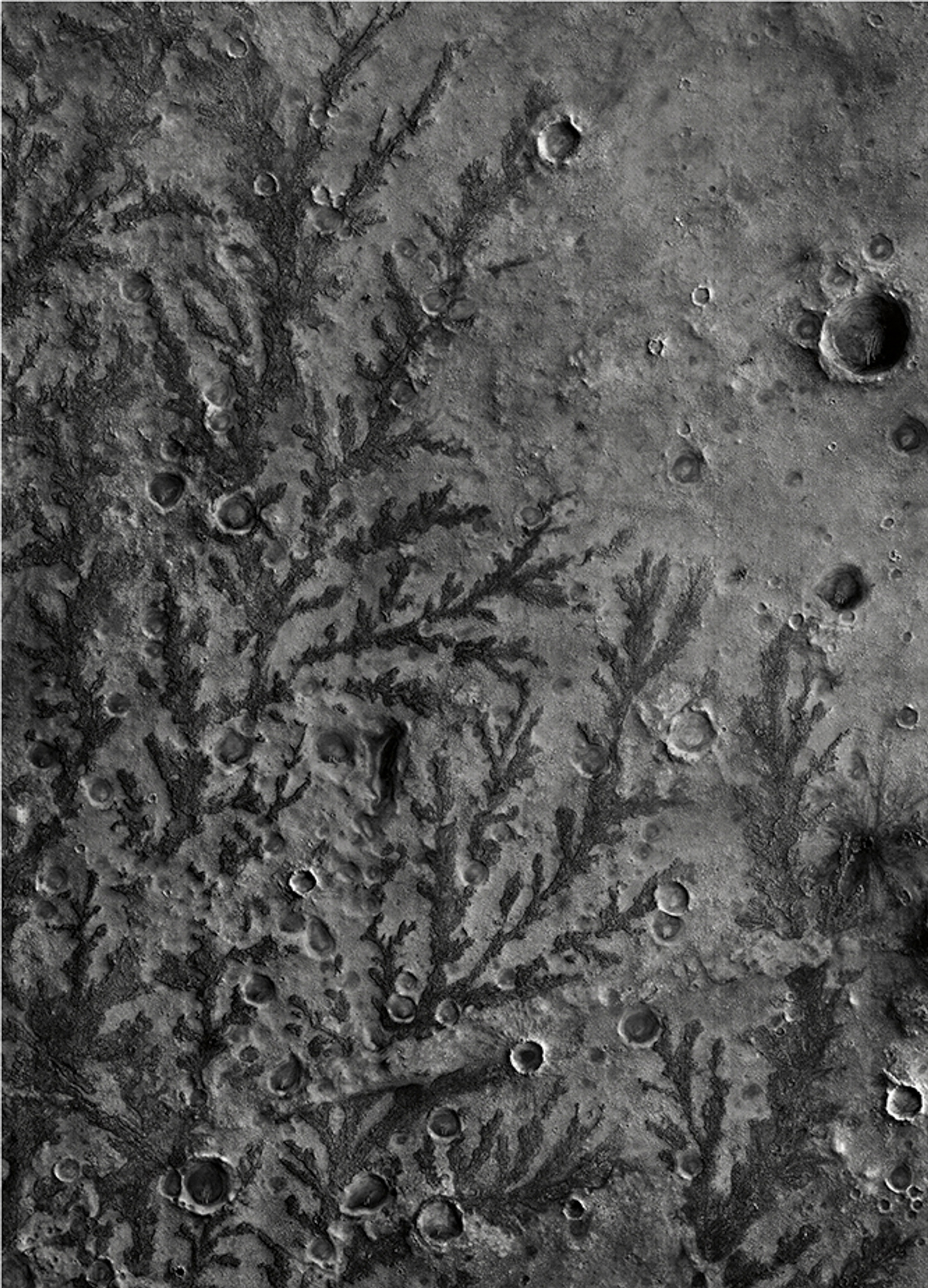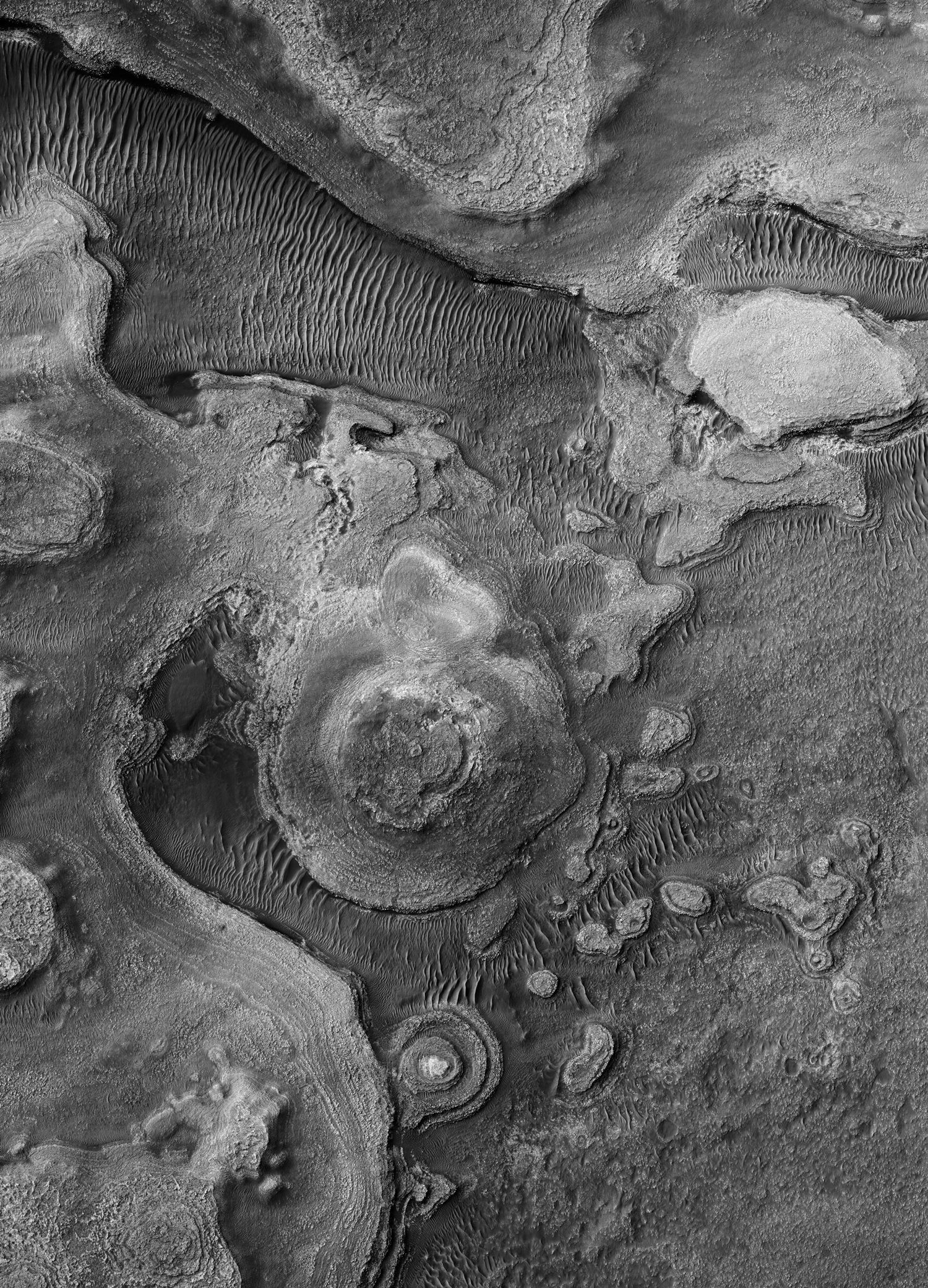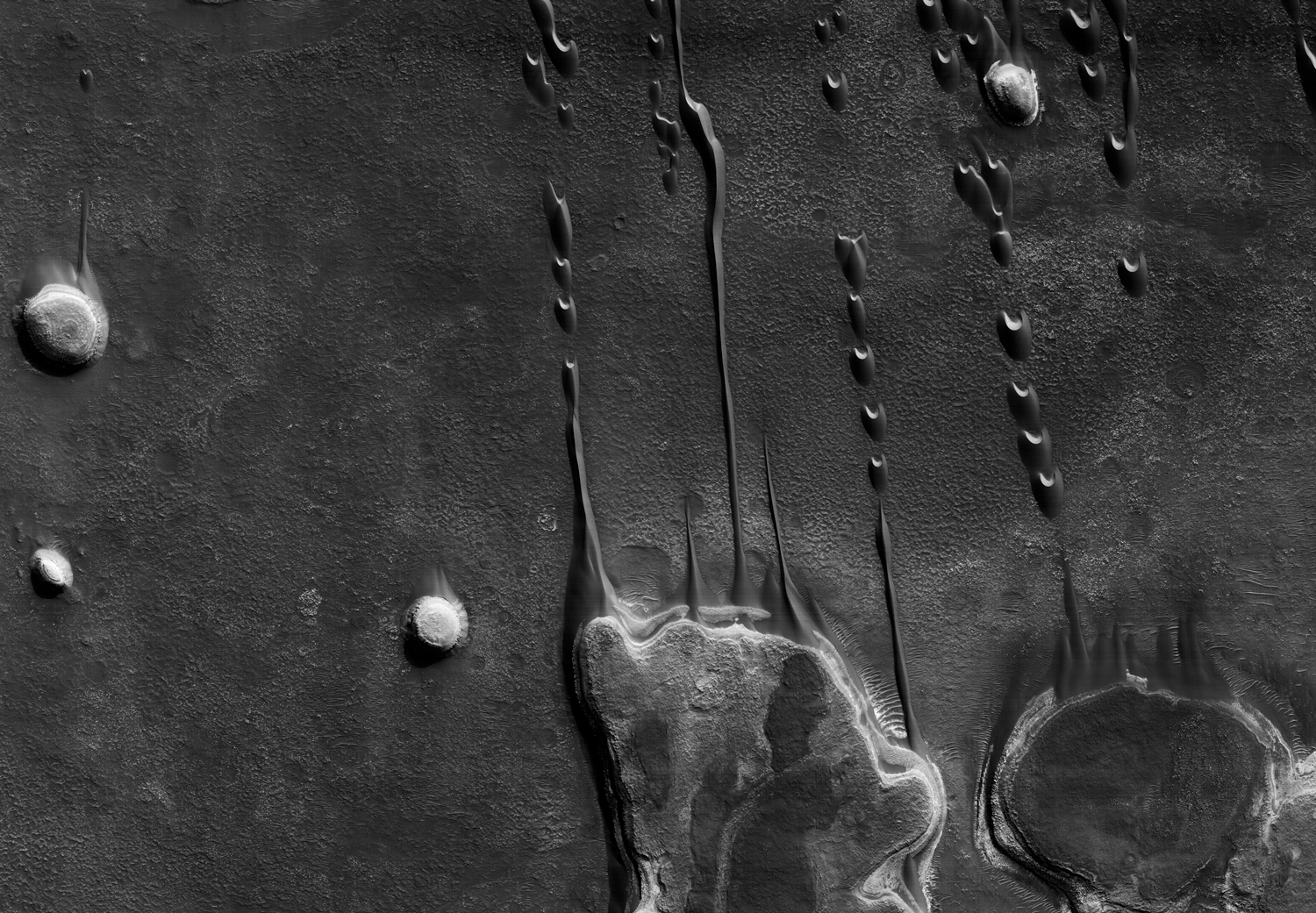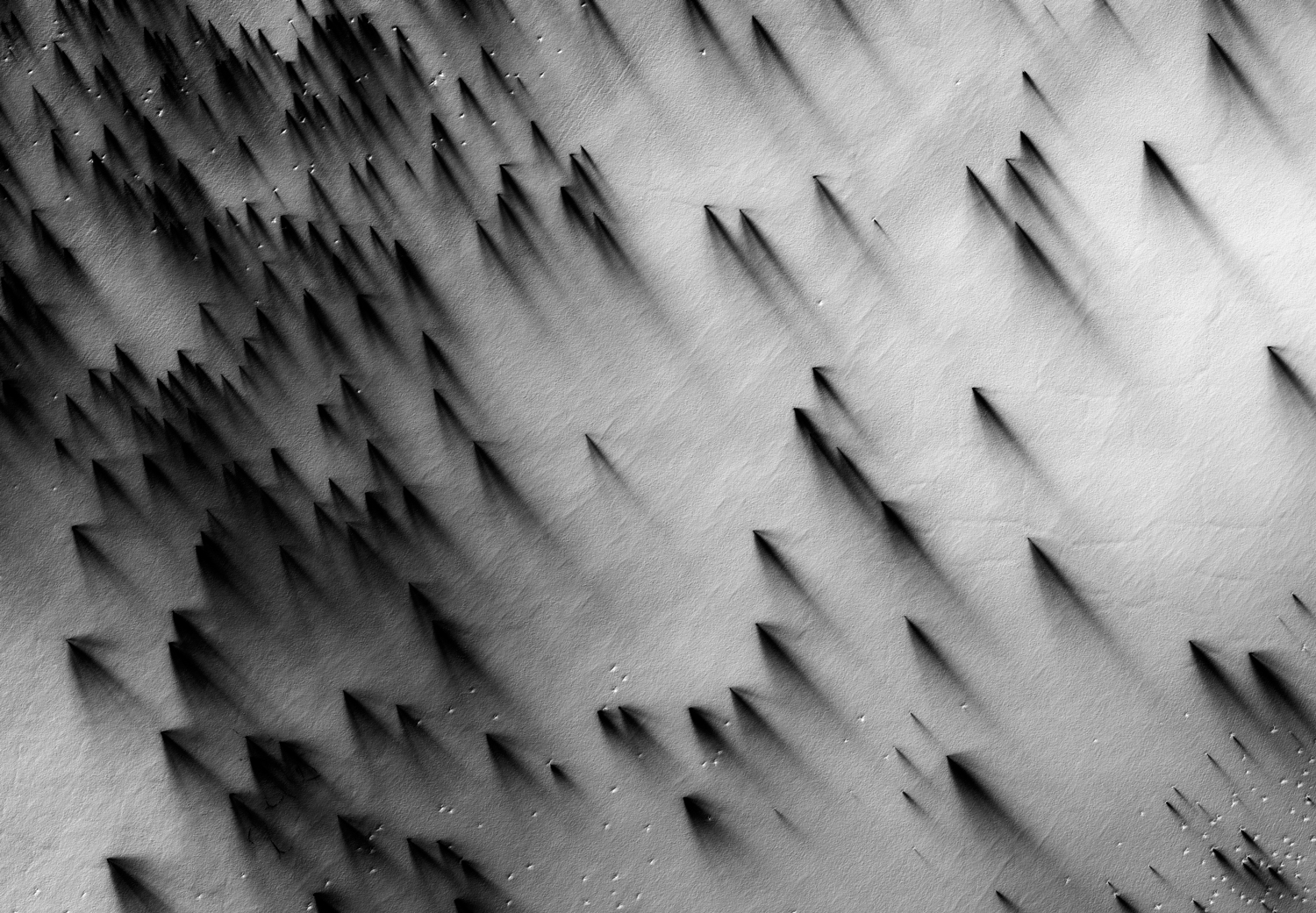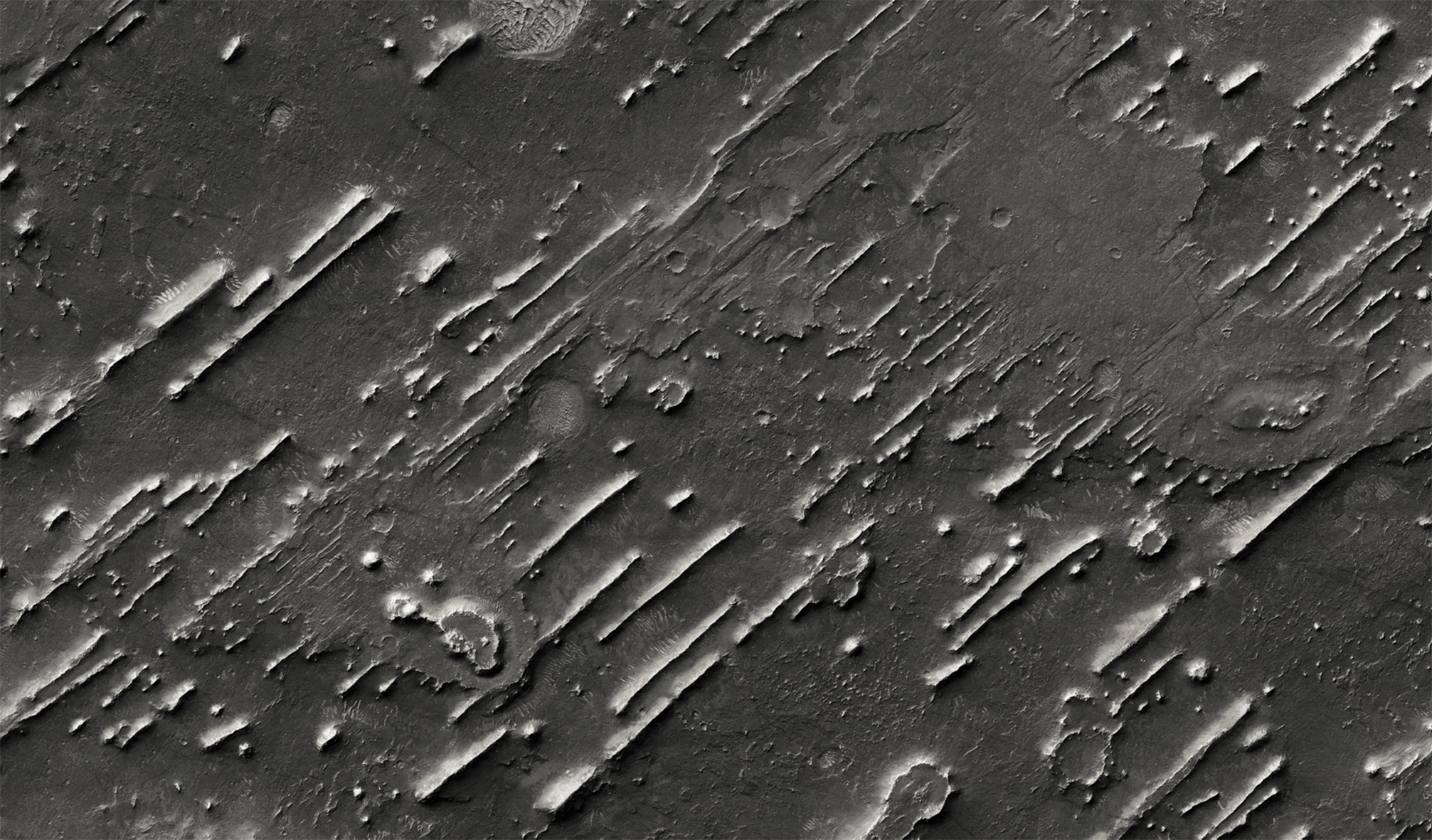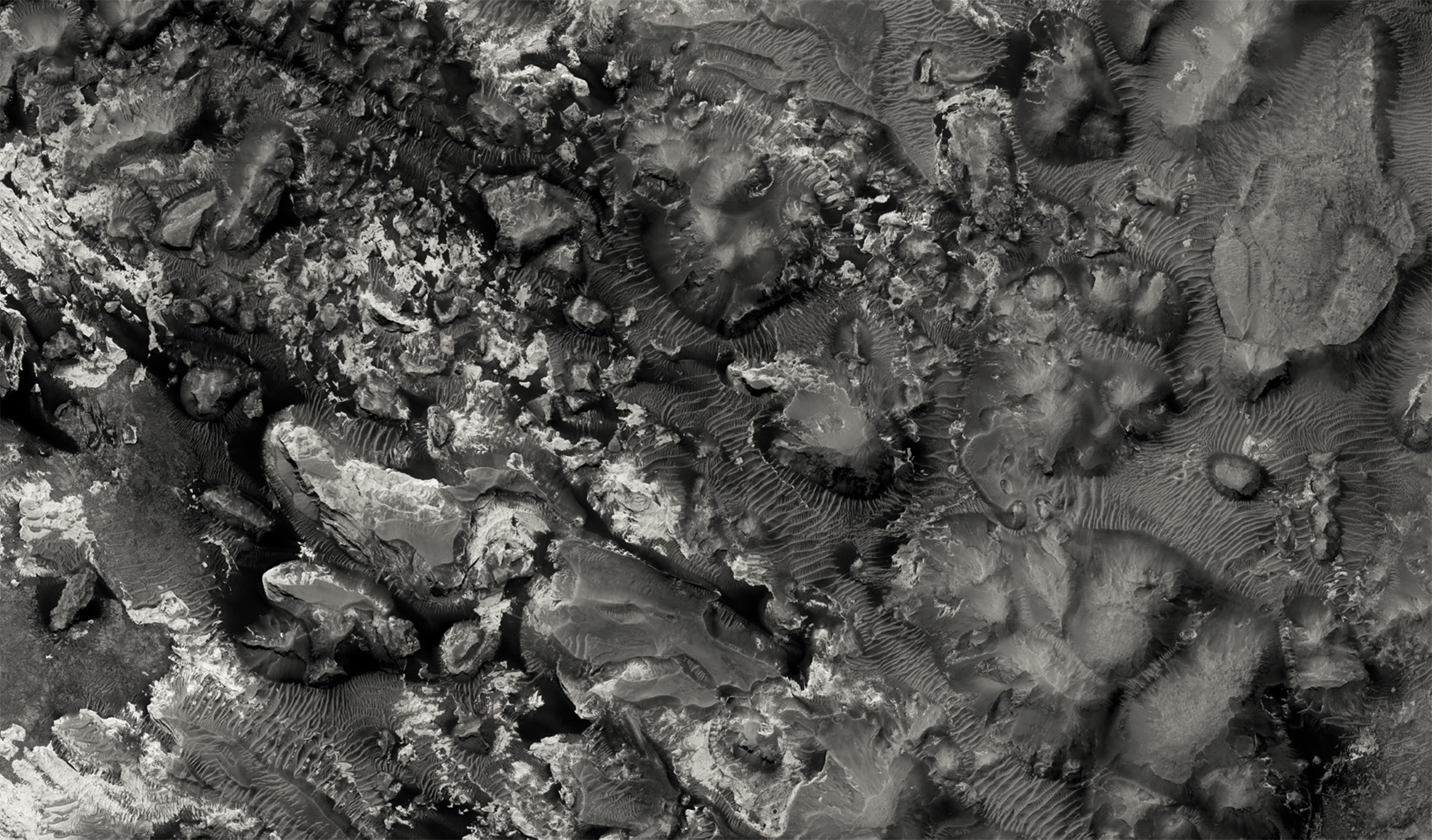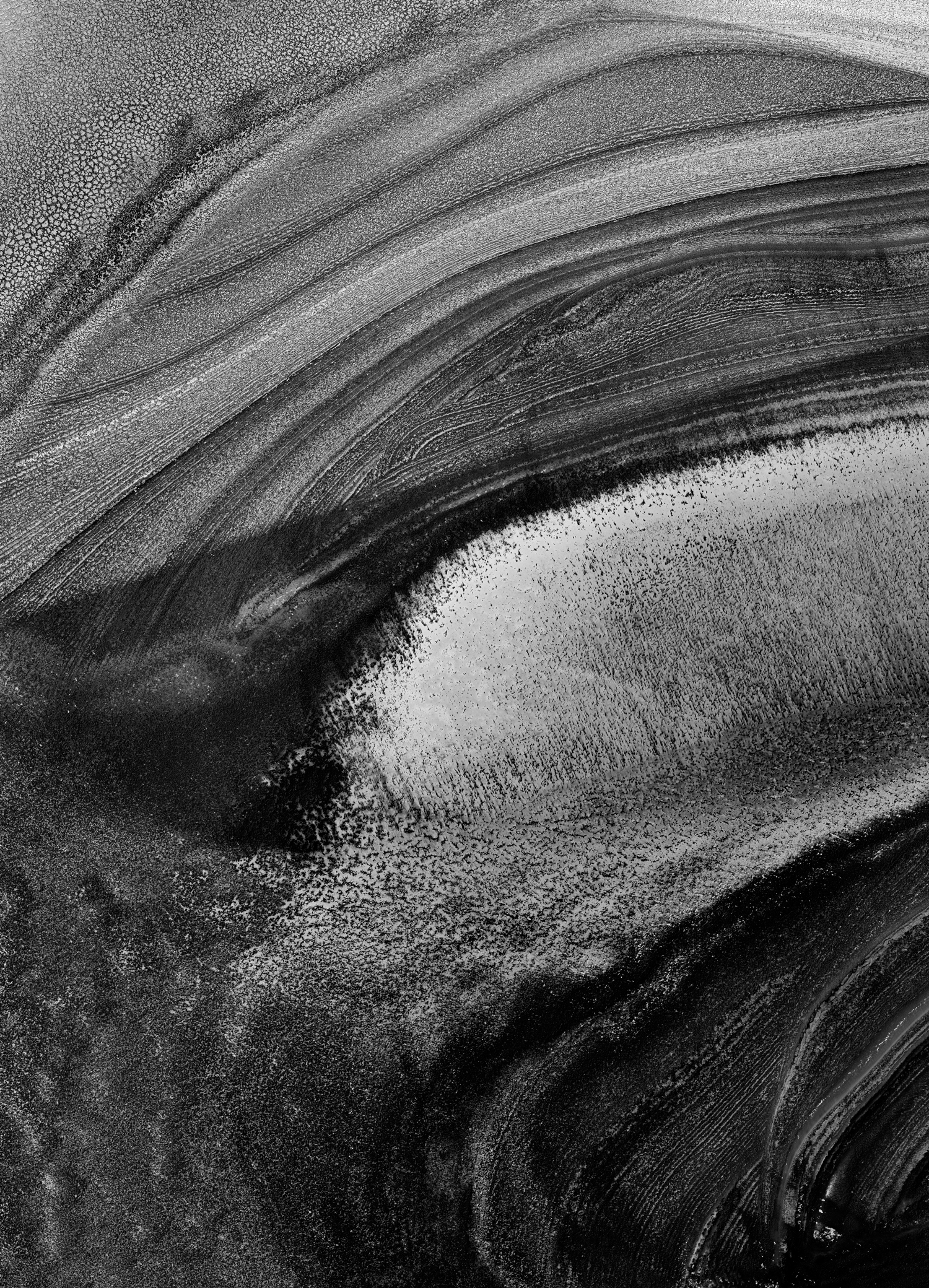 [2 MORE PICS]
To order a copy of This Is Mars, visit the photography and arts organization, Aperture's, website, here.
Related:
Explore the Red Planet with a Mega-Map of Mars' Topography
NASA's Closer to Saturn Than Ever—Here Are Pics to Prove It
NASA's Massive Photo Archives Is Now on One Convenient, Searchable Site
Source: vice.com