BFDO Architects renovated the 20th Street House, a 20-foot-wide wood frame townhouse that came with a tiny side yard and front and back extensions. They revamped the layout and modified room sizes by cutting into and expanding the volume in certain areas. In the front, a covered porch and mudroom were carved into the volume allowing the door to be set perpendicular to the street. This prevents visitors from walking right into the main room, as with most row houses.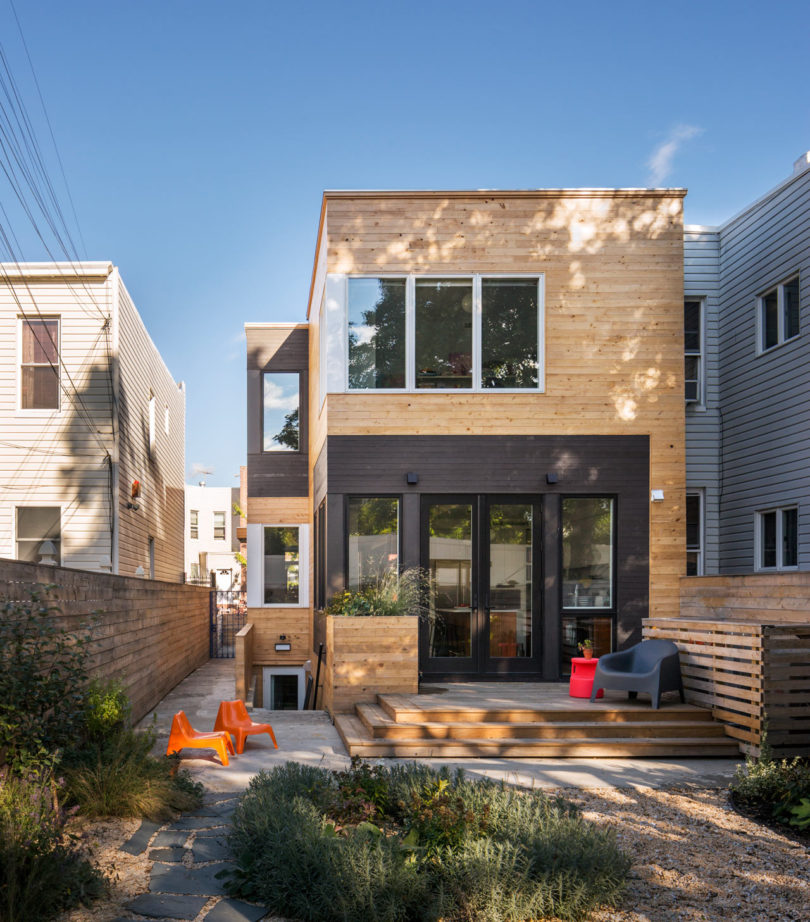 The architects incorporated skylights, corner windows, and floor-to-ceiling windows to bring in much needed natural light to the end unit. The back extension was enlarged to 15-feet-wide making way for a new kitchen and office nook.
To ensure the newly lightened front portion remained that way, the stairs were moved to the other side and are now lit from an above skylight.
Corner windows bring in additional natural light while increasing diagonal views.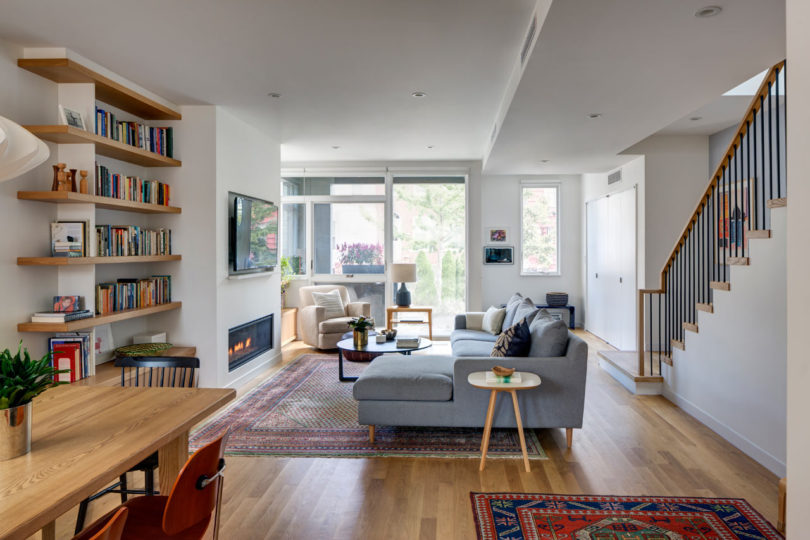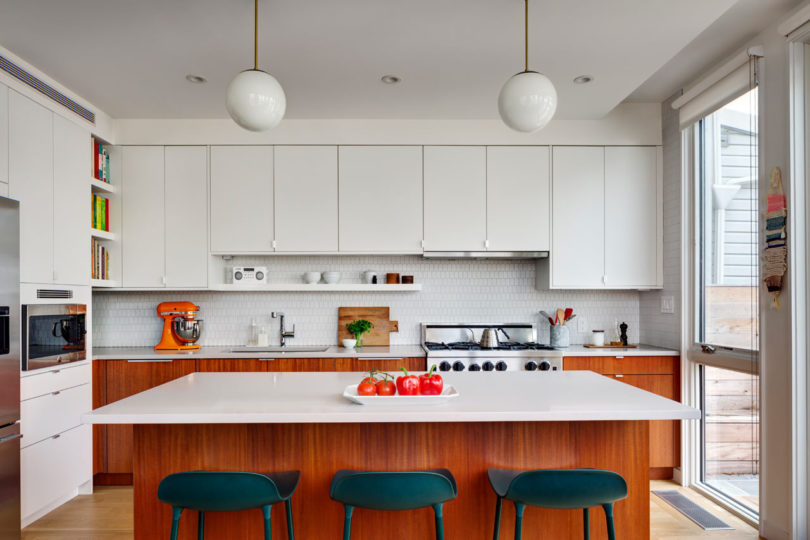 The bathrooms combine bold tiles with oak details for a casual but sophisticated look.
Photos by Francis Dzikowski/OTTO, courtesy of v2com.

Source: design-milk