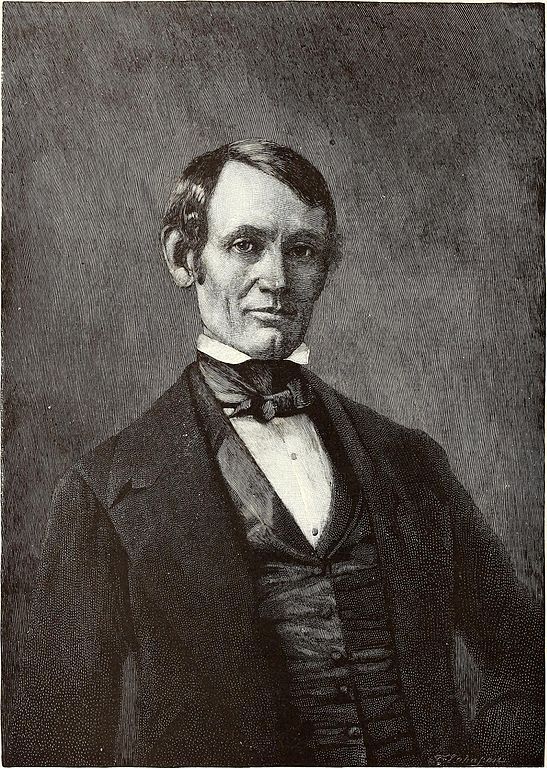 True crime stories are the result of meticulous research, but they are enhanced if the author is tied to the story, as in the book Helter Skelter, which was written by the prosecutor in the Manson case, or The Stranger Beside Me, Anne Rule's first true crime book about a fellow she knew named Ted Bundy. Another such story was the account written by Abraham Lincoln, about a murder case in which he defended two suspects.
For a few short weeks during June 1841, residents of Springfield, Illinois, were caught up in the mass hysteria of a sensational murder case that had all the elements of an Edgar Allan Poe murder mystery. Three strangers from out of town arrive in Springfield, but one of them soon goes missing. Wild rumors abound and soon two of the men and their local brother are accused of murder. The motive, $1,500 in gold coins stolen from the dead man who is yet to be found. One brother turns against the other two and agrees to testify as a witness for the prosecution. More sensation-loving witnesses come forward to testify against the two brothers who can already feel the noose around their neck.

Their defense attorney was a thirty-two year-old future president of the United States who flips the script with a Perry Mason plot twist so outrageous, everybody just wanted to go home and forget it ever happened.
Lincoln wrote his account of the trial soon afterward in a letter, and then in 1846 expanded the story for a newspaper. You can read the article in Lincoln's words at Historical Crime Detective. -via Strange Company
Source: neatorama