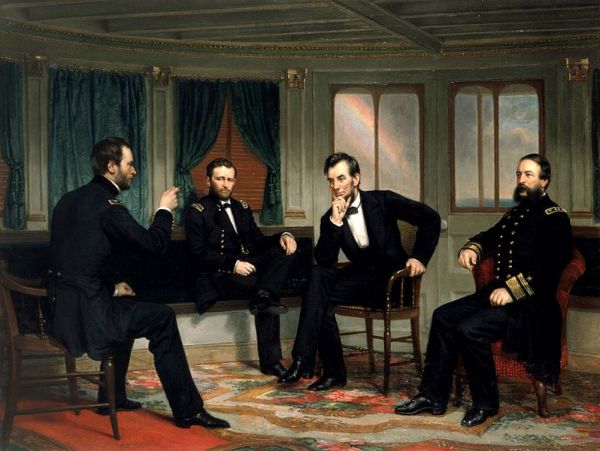 The Civil War consumed all of President Lincoln's time in the White House. He presided over the battle campaigns, of course, but he also worked outside the military on several fronts to bolster the Union. These schemes ranged from boosting morale on the home front to enticing southern states to leave the Confederacy with a bit of a bribe. This came in the form of the Land Grant College Act, in which the federal government pledged help to establish higher education across the country- but only in states that stayed loyal to the Union.
There was also the continued construction of the US Capitol Building. There was the Emancipation Proclamation, telegraphing the stakes of the war to the enslaved people of the rebellious states. Then Lincoln resurrected the forgotten holiday of Thanksgiving, designed to build unity and a sense of purpose. In 1863, there were actually two days of Thanksgiving.
Another of Lincoln's non-battlefield accomplishments was the Lieber Code, written by Francis Lieber. This military code set the standard for how to run an army that became an inspiration worldwide, and no doubt contributed to the relative cohesiveness and sense of moral superiority of the Union army that helped to win the war. Read about all these programs that, along with the fighting, took up Abraham Lincoln's time and last full measure of devotion at Military History Now.
Source: neatorama