For 10 million dollars I'll stand on your front lawn myself in a white bathrobe with a big hose, smoking a cigar and drinking a beer. This is a special discounted limited one time offer good til Christmas Day.

— Randy Quaid (@RandyRRQuaid) December 17, 2021
1989 delivered to world one of the greatest Christmas movies of all time: National Lampoon's Christmas Vacation. We, the audience, gets to experience the horrors of a family reunion at Christmas time through the eyes of Clark Griswold. One of the most famous scenes in that film shows Eddie, a distant relative who lives in a run-down motorhome. Eddie must flush out his RV's brown water tank and chooses to do so in a storm drain, leading to disaster.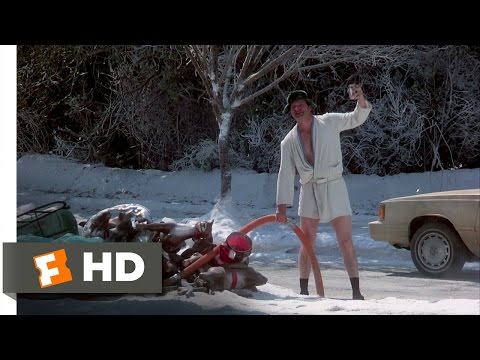 Content warning: NSFW language.
Randy Quaid, who played Eddie, now offers his adoring fans the opportunity to live out Clark Griswold's experience themselves. There will be a small fee for this service.
I found this tweet by David Burge, one of Twitter's greatest treasures, who quips:
hell, I'll do it for $10https://t.co/Eq9ZWBJLp3

— David Burge (@iowahawkblog) December 17, 2021
Source: neatorama