In the pantheon of favorite kicks, the adidas Micropacer ranks high on our list of sneakers we've worn throughout the years (we never tire of the LCD microcomputer harbored within the style's left tongue). Which partially explains our enthusiasm about seeing the silhouette refreshed with contemporary manufacturing and material technologies, alongside seven other archival silhouettes spanning in the 1970s, 80s, and 90s under the banner of the Never Made Collection.
Unlike the Futurepacer, the recent futuristic rendition of the Micropacer, the MicropacerxR1 is topped with the recognizable archival-inspired silhouettes harkening back to its 1984 Olympics roots (aka the Los Angeles Summer Games), but now sports the cushioned material technology of current NMD Boost soles.
The Never Made Collection isn't just a single assortment, but comprised of three distinct groupings of sneakers, each separated by decades: the 1970s Line of Descent, 1980s Genealogy of NMD, and the 1990s Genetically Modified '90s Tech series.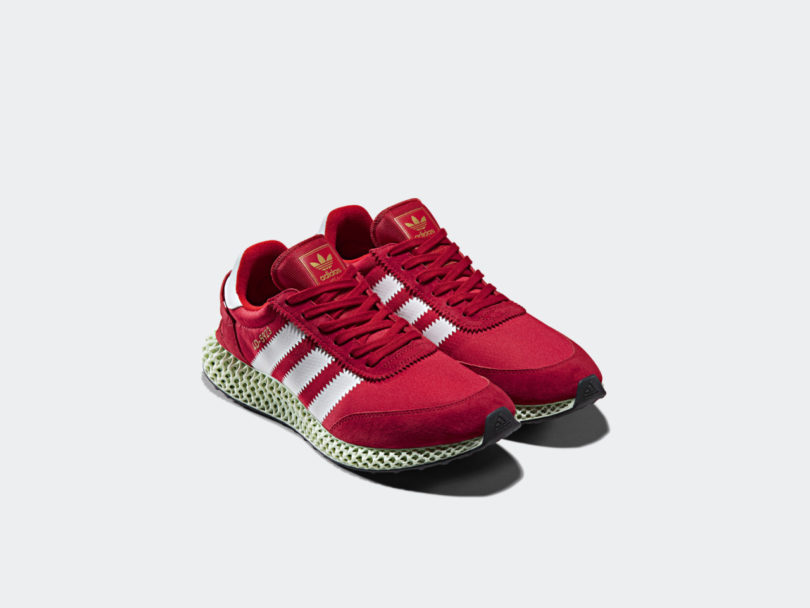 The 70s Line of Descent series (above) adds 4D carbon-printed tooling initially explored in the adidas Futurecraft series, adding the  3D-printed lattice midsole onto the iconic 3-striped I-5923 silhouette, an amalgamation reborn as the Ix4D. An all-terrain grippy midsole transforms the COUNTRYxKAMANDA into an aggressive all-terrain ride with a retro upper. And finally the MARATHONx5923's classic running silhouette receives a BOOST technology upgrade, guaranteeing a much nicer ride than its original 1970s predecessor.
Alongside the above-mentioned MICROPACERxR1, two other iconic running silhouettes from the decade of the 80s get the NMD technology upgrade underfoot, sporting the recognizable side plate detailing and rebranded as the BOSTONSUPERxR1 and RISINGSTARxR1, each part of the Genealogy of NMD series.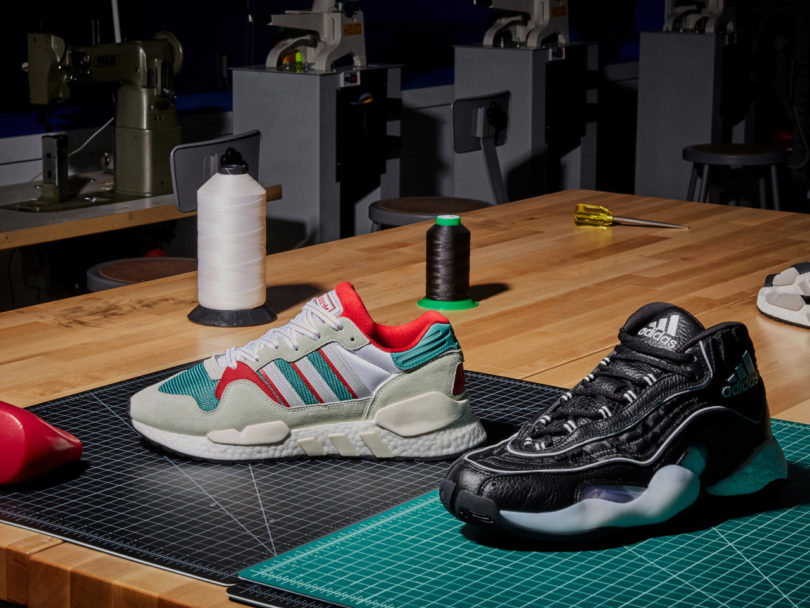 Rounding out the collection, the genetically Modified 90's Tech series presents two BOOST-enhanced styles, transforming the Feet You Wear and EQT into the 98xCRAZYBYW and ZX930xEQT.
The Never Made collection is available globally starting October 17th. For more information visit adidas.

Source: design-milk